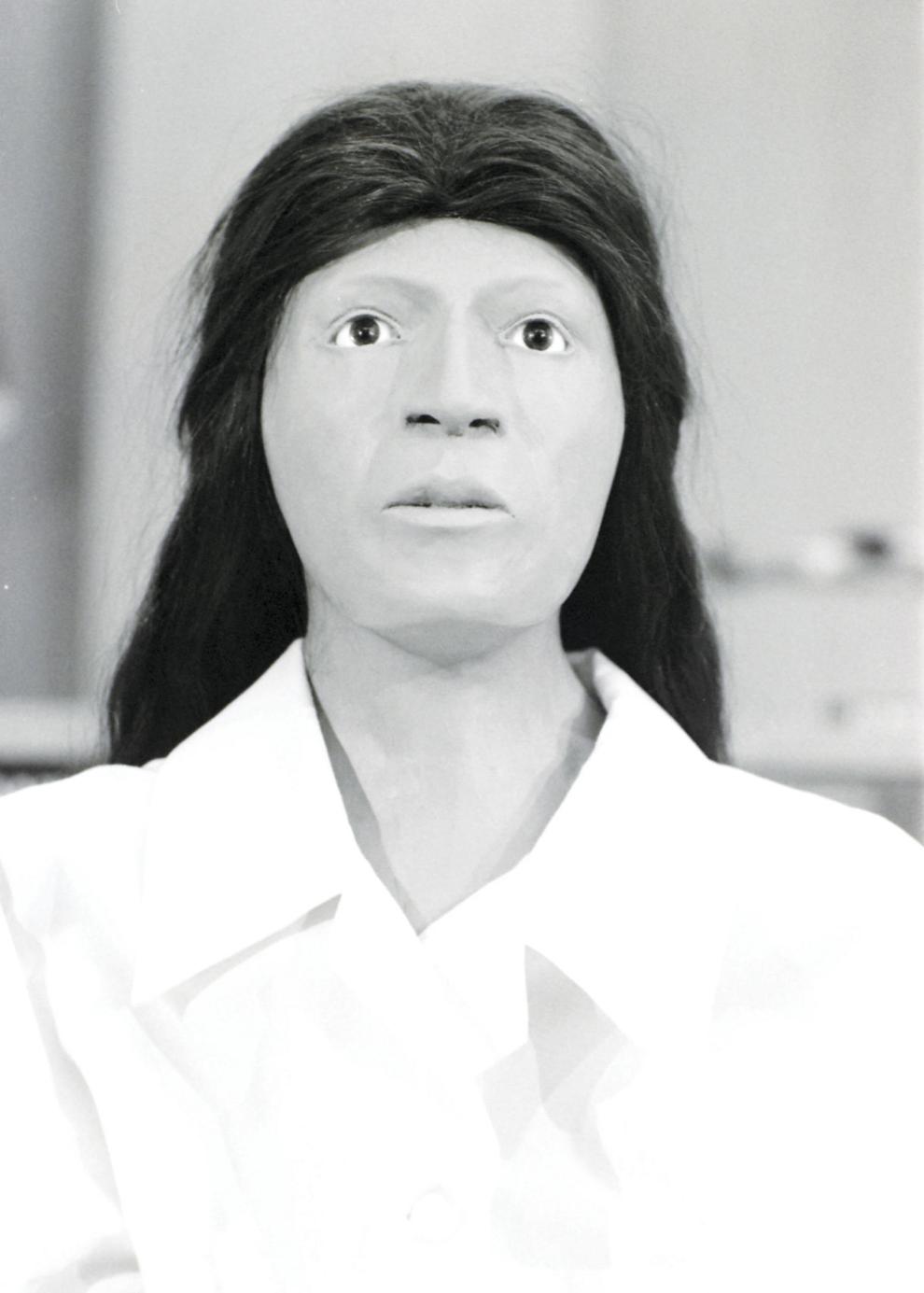 She has rested without a name in a Yakima Valley grave for years, the details of her death unknown, her killer unidentified.
Much about this young woman and her life is a mystery. Ever since a horseback rider discovered her skeletal remains and clothing on Feb. 16, 1988, near the Parker Dam and the unincorporated community of Parker, authorities have sought the person they believe murdered her. At the same time, someone has been missing this 30- to 40-year-old woman, believed to be Native, who could be a mother, a sister, a cousin, an auntie, a friend.
For now, she is still known as Jane Doe. But in another effort to identify her, authorities will exhume her remains to extract DNA for comparison to possible relatives. A date has not been set.
"We really need this DNA," said Detective Sgt. Judd Towell of the Yakima County Sheriff's Office. "There is no use pursuing anything until we get that."
Towell made the request of the Yakima County Coroner's Office a few days after Capt. Monica Alexander of the Washington State Patrol hosted a meeting at the Yakima Convention Center with Craig Bill, director of the Governor's Office of Indian Affairs, on Oct. 29.
It was among several meetings happening around the state as a result of Washington House Bill 2951, which requires the State Patrol to work with the Office of Indian Affairs, federally recognized tribes, tribal and other law enforcement and tribal leaders to determine how to increase reporting and investigation of missing Native American women.
No one knows exactly how many Native girls and women have gone missing on or near the 1.3-million-acre Yakama reservation. Many cases of missing people or mysterious deaths of women and men remain unsolved. During a 2008 FBI investigation spurred by rumors of a serial killer, investigators found as many as 32 cases dating back to 1980.
Among them is the woman found near Parker Dam. She left her home sometime in 1987 and never returned. She was petite — around 5 feet tall — and wore a long-sleeved blouse, lavender pants and brown bowling shoes when she disappeared.
Because of the location of the remains, which were found along a dirt road running parallel to the Yakima River, detectives have investigated her death as a homicide.
Two other women were found stabbed to death near Parker during that time frame.
Serial rapist John Bill Fletcher Jr. was resentenced in 2011 for killing Theresa Branscomb, 20; and Bertha Cantu, 26. Their bodies were found near Parker and both were stabbed to death in 1987, Branscomb in February and Cantu in late June. Fletcher, 62, remains at the Monroe Correctional Complex in Monroe.
According to information from the Washington State Department of Corrections, September 2032 is the earliest Fletcher could be released.
DNA was never taken from the unidentified woman's remains.
"She's been buried a long time," said Jack Hawkins, Yakima County coroner.
Clothing, human hair and fingernail trimmings — which could be tested for DNA — are among the evidence collected in the unidentified woman's case, Towell has said.
"There is a possibility we have evidence that could have DNA," he said.
But that's not ideal, and it would be better to have DNA from the remains.
DNA technology has advanced drastically in the decades since the young woman died. New technology has allowed law enforcement to use familial DNA searches to track down suspects. A familial DNA search was used to track down the Golden State Killer earlier this year.
In this case, the technique could be used to compare the woman's DNA to possible relatives.
After a story about her ran in the Yakima Herald-Republic in October, Towell got calls from people within and beyond the Valley, even outside the state, he said.
He's hopeful.
"We need to find out who that person is," he said.
- This story has been corrected to note that Theresa Branscomb's body was found near Parker in February 1987.