Eddie Juarez is certainly making up for lost time.
After playing T-ball as a kid, Juarez didn't play organized sports again until reaching East Valley. Since then, he's taken to them with a vengeance, turning out for football, baseball and, finally, swimming.
In addition, he's jumped in with both feet learning how to take care of his peers through the school's sports medicine programs, while adding lifeguard to an extremely busy resume.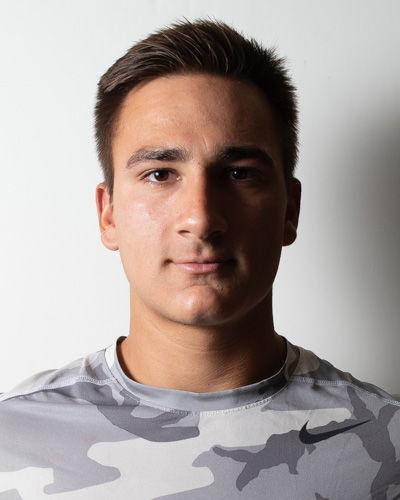 "I just like to get out there," said Juarez, adding that he also enjoys playing other sports, like tennis, golf and basketball, recreationally. "I'm trying to make this time count because I didn't play for so long.
"I wish I had started playing earlier, ... but all I can do is focus on the now."
That attitude has served Juarez exceptionally well, particularly in football, where he's emerged as not only one of the team's top athletes but showing such strong leadership skills that he was named a team captain his junior year, something coach Erik Berg called rare but, in Juarez's case, not surprising.
"He's a mature kid and he's really got his head on straight," Berg said. "He's got a great support system at home. He's respectful and a team-first guy, a hard-work guy. It's not often a junior is selected as a captain. That's a tribute to the work he puts in both on and off the field."
Given his history, that is a lot of work.
Juarez will play tight end this fall, his third offensive position after starting at quarterback and then moving right tackle. On defense, he's going from middle to outside linebacker, a hybrid position where he'll be as much of a run defender as defensive back.
Those changes aren't because the coaches don't know what to do with the 6-foot-2, 200-pound Juarez, Berg said.
"It came down to the fact that he's too good to not have on the field. We've got to get the ball in his hands," said Berg, adding that Juarez, in their points system, was easily the team's best defender last fall.
Juarez, of course, just wants to play.
"I feel like a utility player at times ... (and) I think I've grown to learn all the positions," he said, crediting his cousin, Lucas Juarez, now a pitcher at Yakima Valley College, for helping his development. "He's motivating me. Family. That's what's important."
Off the field, Juarez, who wants to get into the medical field in some capacity, enrolled in the sports medicine program and has gone to state competitions the past two school years, finishing second (as a sophomore) and third in taping the past two years.
He earned certification to be a lifeguard this winter and has worked at Lions and Franklin pools.
"I just want to give advice and help people," he said.
That doesn't surprise Berg, saying, "He knows what he wants. He has goals and works towards them."