Isabela Alvarado and Caden Casteel got their first cracks at the elite flights at the Sunfair Invitational on Saturday and came away with a familiar thoughts shared by many before them.
Wish I had placed higher, but at least I ran fast on a tough course.
Alvarado, Eisenhower's senior leader, came very close to liking her finishing place much better but settled for a highly credible runner-up at the 49th annual cross country event at Franklin Park. But her time — 29 seconds faster than last year here — brought a warm smile of satisfaction.
Casteel, the junior front-runner for West Valley's second-ranked boys, was a bit miffed at his sixth-place run in the boys race. But it, too, was a big chunk better than a year ago with a 42-second Sunfair personal best.
Even with a reduced field, caused by teams shying away from the region's recent penchant for air-quality issues, it was a loaded field for teams and a for showcase Portland's Lincoln High, which was at the front of every flight leading up the elites, which were won by Lincoln's Samy Anderson in 15 minutes, 20 seconds and Issaquah's Katherine Yahn in 18:48.
The girls elite final was the best race of the day as Yahn, Alvarado and Lincoln's Keira Saavedra ran as a trio at the front for 2 1/2 miles. Yahn made a move on the final hill up to Chestnut Ave., and while Alvarado covered the move they dropped Saavedra. On the downhill stretch of the final loop, Yahn made another move and Alvarado finally relented.
Alvarado, who was second in last year's sixth flight, clocked 18:53 in the 80-degree heat.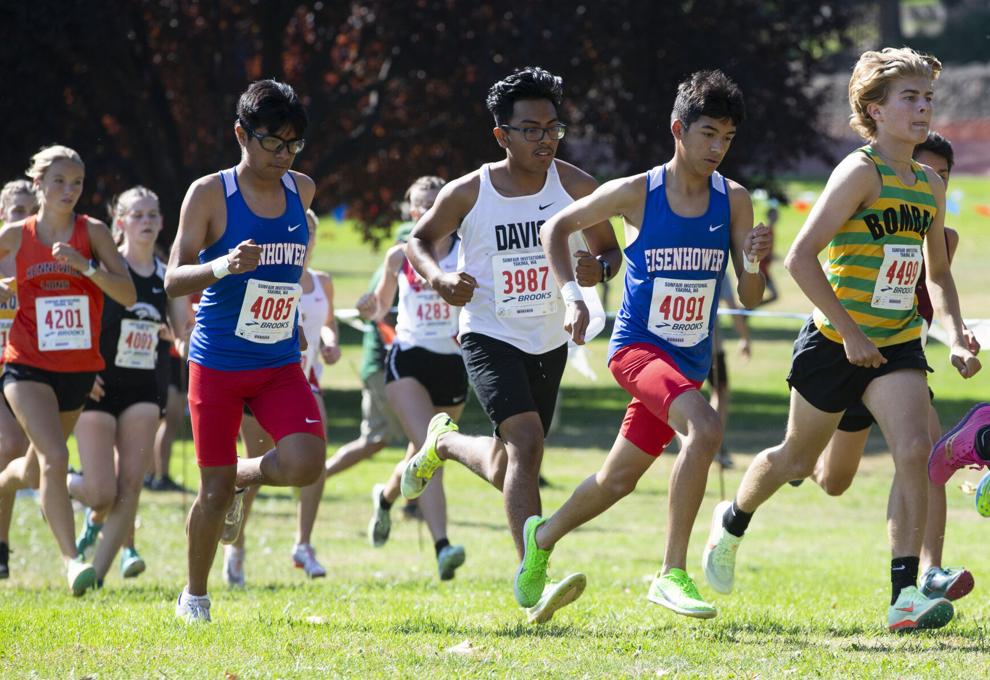 "I'm a little disappointed in myself because I have good speed for a finish," she said. "I wanted to win the race but I also wanted my first sub-19 and I got that, so at least that's a win. It was fun with the three of us racing together for so long. It was a different person leading each of the downhills during the first two miles and that was good motivation."
Yahn was sixth at last year's 4A state cross country meet and she ran 10:43 for 3,200 meters last spring. West Valley's Katie Murdock was seventh in 20:30.
Casteel, who won last week's Bellevue Invitational, ran 16:13 in the boys race — well below his fifth-place run in last year's sixth flight as a sophomore. But he didn't go with the early leaders and couldn't close the gap.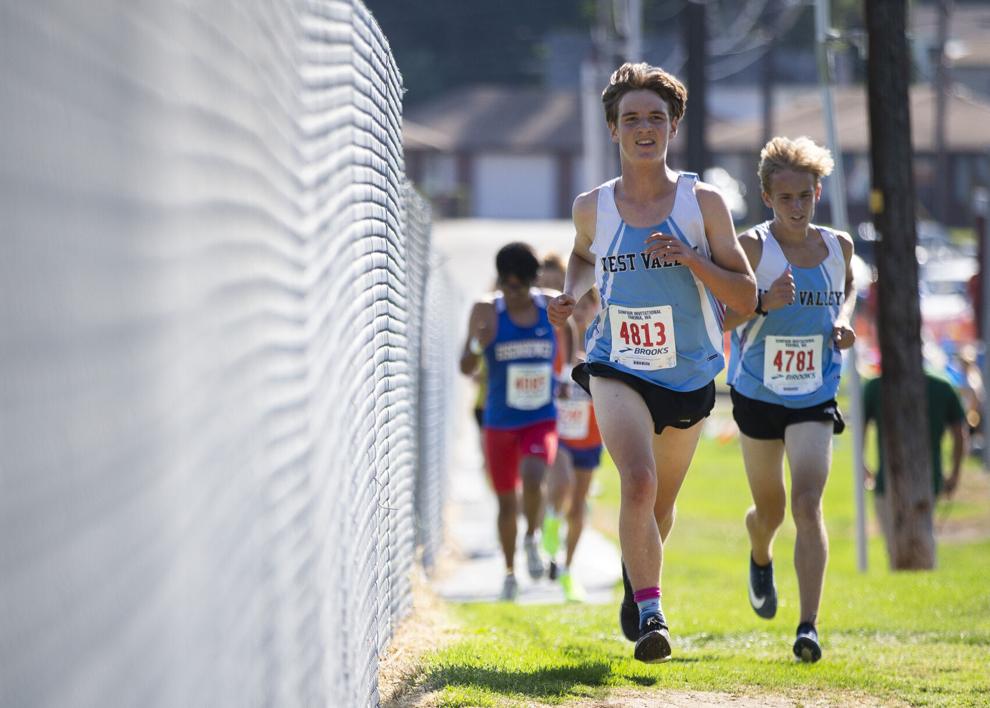 "This isn't my best course, a flatter one is what I prefer," he explained. "But I needed to keep up with the front of the pack earlier. I kind of fell off and didn't get under 16 (minutes). We run our district race here and I'm looking forward to running faster then."
Eisenhower's Nathan Johnson was eighth in 16:26, over a minute faster than last year.
West Valley and Eisenhower have their final league meet on Oct. 18 in Wenatchee followed by the CBBN district races at Franklin Park on Oct. 27.
BOYS
Team scores: Lincoln 7, Lewis & Clark 24, Issaquah 24, West Valley 27, Lakes 34, Eagle 41, Richland 49, Eisenhower 62, Eastmont 63.
Elite race: Samy Anderson (Lincoln) 15:20, Evan Bruce (LC) 15:28, Zander Trevino (Lakes) 15:38, Reid Headrick (Medical Lake) 15:51, Andrew Ringert (Eagle) 16:01, Caden Casteel (WV) 16:13, Brennen Rickey (Issaquah) 16:16, Nathan Johnson (Ike) 16:26, Jace Woodard (Richland) 16:50.
Top locals from flights: Emil Miller (WV) 16:45, Boden Alderson (WV) 16:52, Oscar Lopez (Ike) 16:54, Max Hutton (WV) 16:57, Eli Roberts (WV) 17:09, Elijah Krueger (WV) 17:20, Charlie Naught (WV) 17:29, Ethan Connell (WV) 17:30.
GIRLS
Team scores: Lincoln 9, Eagle 18, Issaquah 29, West Valley 30, Eisenhower 42, Medical Lake 42, Eastmont 51, Lakes 54.
Elite race: Katherine Yahn (Isaaquah) 18:48, Isabela Alvarado (Ike) 18:53, Keira Saavedra (Lincoln) 19:18, Kayla Ramsey (Medical Lake) 19:28, Elizabeth Baruch (Eagle) 19:59, Morgan Thompson (Kennewick) 20:07, Katie Murdock (WV) 20:30, Hannah Mikkelsen (Eastmont) 21:07.
Top locals from flights: Skye Stenehjem (WV) 20:43, Nicole Murdock (WV) 21:16, Rebecca Darwood (WV) 21:28, Margo Fillmore (WV) 21:28, Katherine Mickelson (Ike) 21:37, Sherlyn Perales (Ike) 21:39, Natasha Kalombo (WV) 22:40, Allie Grange (WV) 22:51.