Central Washington baseball has endured a lot of change over the last three decades, including a promotion from NAIA to NCAA Division II and significant facility enhancements.
Coach Desi Storey's overseen it all, grinding through practices and recruiting to set an example of hard work for his players while often spending money out of his own pocket to upgrade the program. The winningest coach in GNAC and Central Washington history has no plans to leave his alma mater anytime soon.
"I think as long as I'm not running out of energy," Storey said. "I think probably if I get to the point where I don't want to come into the office or probably worse, if I ever get to the point where I don't want to go to the field, that's probably going to be a good indicator I shouldn't be coaching."
Even at 64 years old, the former Wildcat pitcher still throws batting practice once a week and tries to be active while teaching young players. He's gearing up for the recruiting season and feels optimistic about next spring after a young team finished the season strong and reached the GNAC tournament for the sixth time in its last nine tries.
Storey worked as an assistant at CWU from 1986-89 and took over the top job in 1992 after one year of coaching at Kittitas High School, following the departure of the coach he played for at both Central and Centralia, Ken Wilson. Alongside his wife Marnie, Storey raised four kids in Ellensburg, where he's enjoyed the small-town feel and a lack of rain compared to what he grew up accustomed to in the Seattle suburb of Renton.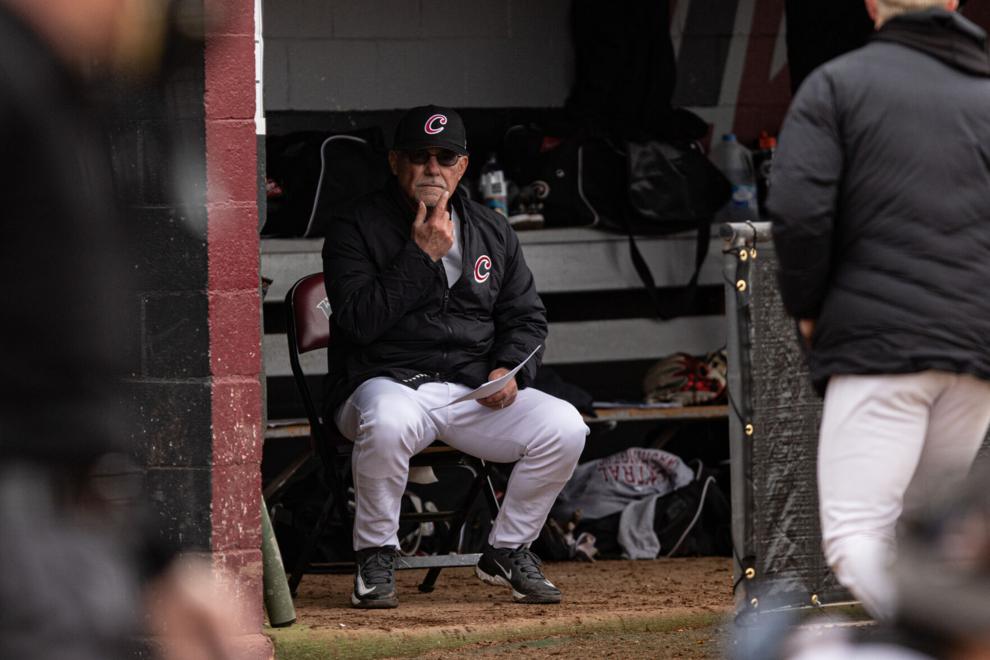 Inherent challenges
A lack of resources and cold winters not conducive to baseball forced Storey to adopt a recruiting strategy of looking for players with a chip on their shoulders, eager to prove the doubters wrong.
He's found some success — most notably a GNAC tournament title in 2014 — and coached five MLB draft picks, most recently pitcher Jacob Forrester in 2019. Storey's signed and developed eight different athletes who won the GNAC's player and pitcher of the year awards, including the league's only four-time first-team all-conference selection, 2008 graduate Jamie Nilsen.
Before moving up to Division II in 2002, Central reached the NAIA playoffs multiple times and won 30 games in 1997. Storey fondly remembers that group, as well as the one from his second season in 1993, which reached the district playoffs and lost to No. 1 LC State.
"I think that group of guys, they got things going in the right direction for my coaching career," Storey said. "So I think that group started the foundation of the grind it out, dirtbag kind of guys that wanted to work and didn't care who they were playing."
Kittitas native and current high school baseball coach Eric Sorenson fit that mold when he joined the program in 2010. The power-hitting first baseman said he also benefited from playing Little League baseball for Storey, another responsibility he took on in the summers while his three sons played through high school.
After playing for two seasons at Big Bend, Sorenson recalled going to the grocery store one day and seeing Storey, who said, 'hey, practice starts on this day, you gonna be there?' The choice was easy for Sorenson and continues to provide memorable experiences.
"There's just a special bond of Central baseball alumni guys no matter what age you are," Sorenson said. "It's all the same stories about Desi and it's just such a close-knit community just because we've all played for Desi."
Sorenson also learned some valuable lessons he utilizes at Kittitas when it comes to running a program with a small budget. Storey's 2014 GNAC tournament title team only had 2.7 scholarships and while the budget has increased, Central is still behind most of its peers, especially many of the West Region's California schools.
Those programs also benefit from warm climates that allow them to start playing outside around Christmas. WWrinhen the Wildcats traveled to San Bernardino for their first series in early February, they'd only practiced twice on the turf at Tomlinson Stadium.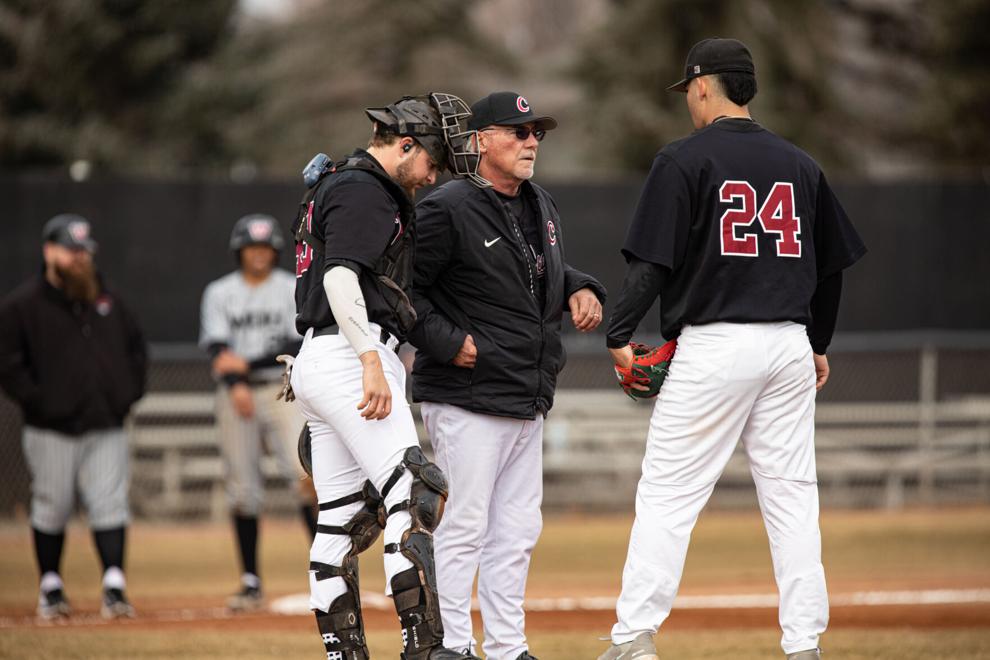 Full speed ahead
Despite the unexpected departure of two key players during the offseason, including 2022 GNAC player of the year Adam Fahsel, Central Washington improved its win total by eight games this spring.
The Wildcats lineup featured seven sophomores and juniors, many of whom received an extra year together due to the COVID-19 pandemic. Storey saw promising growth from several of his young pitchers, including former Selah standout Reid Rasmussen.
"We're really focused on trying to get one or two really quality transfer arms, maybe a top-end starter if we can get one," Storey said. "Having said that, (asssistant coach) Joel (Johnson) and I figure we need to be more offensive this year."
Following perhaps the best offensive season of Storey's career in 2022, Central's bats took a step back this season, producing 49 fewer runs despite playing two additional games. Improved pitching more than made up the difference and Storey's optimistic about some incoming additions expected to add more pop to the lineup.
Storey's posted a 684-791 overall record (310-388 in conference play) and feels he hasn't lost the ability to connect with young student-athletes, although he admits he's probably softened a bit. As a younger coach he felt more of a need to get in players' faces, and Sorenson said everyone who's played at Central over the last three decades knows about the "Desi doppler" describing his different moods.
On a couple of occasions this season, Storey "went off" on his team in an effort to produce better results, something he said only works when respect goes both ways between a coach and his players. Sorenson said Central players always know they're held to a certain standard, one that will never change so long as Storey's leading the way.
"Abe Sylvester was our assistant coach when I was there and he made a comment one time that if you were to cut Desi open, it'd be black and crimson coming out 'cause he's Central to the core," said Sorenson, who grew up going to games with his father. "Especially for me and my era, that's the only person I've ever known as a Central coach."