Gilbert Calac of White Swan had never spoken of his 15 months serving in the U.S. Army in war-torn Vietnam until he testified before a room of state lawmakers in 2013.
He broke his silence to advocate for a Welcome Home Vietnam Veterans Day, since written into law to thank troops for their service long before.
"When we came home, we didn't have that welcome home" that soldiers from other wars received, said Calac, a representative of the Yakama Warriors Association, a group of roughly 200 veterans in the Valley. "We had the protests."
Returning troops would often be spit on or called baby-killers by opponents of the war against North Vietnamese communists, said Dale Tadewald, an officer of the Warriors and Marine Corps who toured Vietnam for 13 months.
"We were constantly harassed to a point where you just avoided saying or mentioning that you were a Vietnam veteran. It was just very, very depressing," he said.
Tadewald said between the post-traumatic stress disorder that he incurred from the war — which still causes nightmares despite years of therapy — and the harassment back home, he lost touch with community members and became estranged from his family for a time before finding help.
"Whether being drafted or whether you volunteered, you did the job your country asked you to do and you did it the best you could. And then to come home to what we did was just terrible," he said.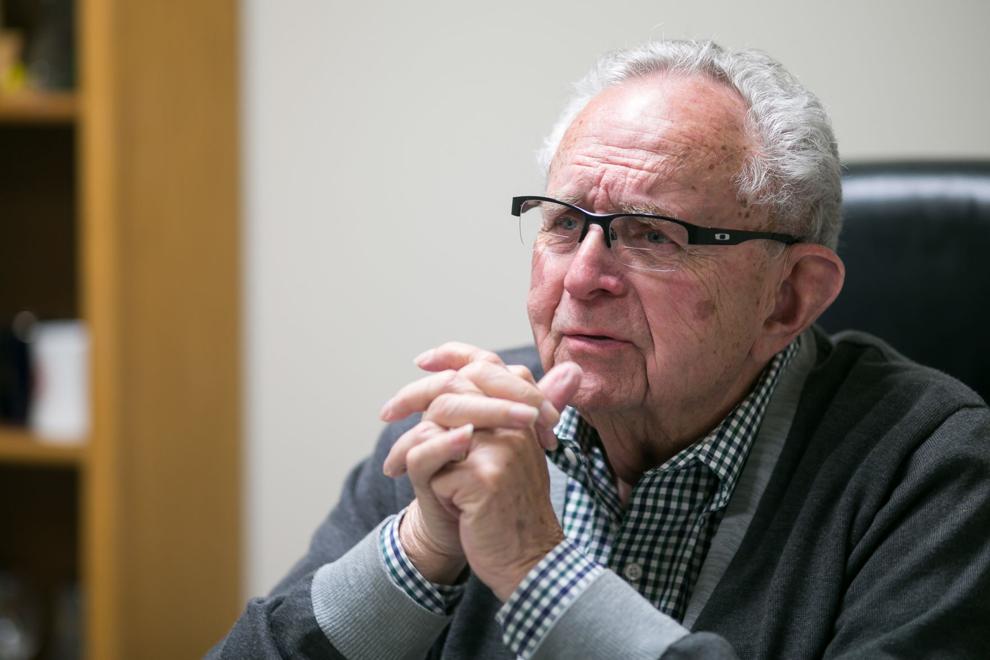 Inspired by California and Oregon state laws created in 2009 and 2011, respectively, Calac set out to change that homecoming experience in 2012. He approached Norm Johnson, then the 14th Legislative District state representative, asking him to sponsor a bill to recognize March 30 — the anniversary of the day the last troops withdrew from South Vietnam in 1973 — as Welcome Home Vietnam Veterans Day.
Johnson agreed, and in January 2013 the bill was introduced in Olympia. Johnson asked Calac to testify on behalf of it, so the Warriors leader stood before House and Senate representatives, and for the first time shared stories of his experience in late 1960s Vietnam and the discrimination he faced upon returning home.
When he finished speaking, Calac said, House and Senate representatives began standing up to share how the war had impacted them, too. Some spoke of losing family members on the ground while others spoke of how the effects of Agent Orange, a chemical used in a herbicidal warfare program in Vietnam, eventually killed family members, he recalled.
Johnson said the bill was lauded and approved by a unanimous vote in the House and a 48-1 vote of approval in the Senate.
"I understand that the one vote 'no' was a mistake," he added. "So it would have been literally 100 percent in both houses."
"Those are the things that are nice about having served in the Legislature — when you're able to do something for the people who are deserving," Johnson said. "Certainly nobody is more deserving than our veterans, and particularly those who served in Vietnam ... because as I said, they were pretty shabbily treated when they came home."
The bill was signed by Gov. Jay Inslee as Calac stood in Olympia in Native American regalia, and then the first ceremony in the state welcoming home veterans was held in front of the monument for Vietnam veterans, Calac said.
While the day is not a legal holiday, March 30 is marked as a day of recognition. It is recommended that a prisoner of war flag be flown that day.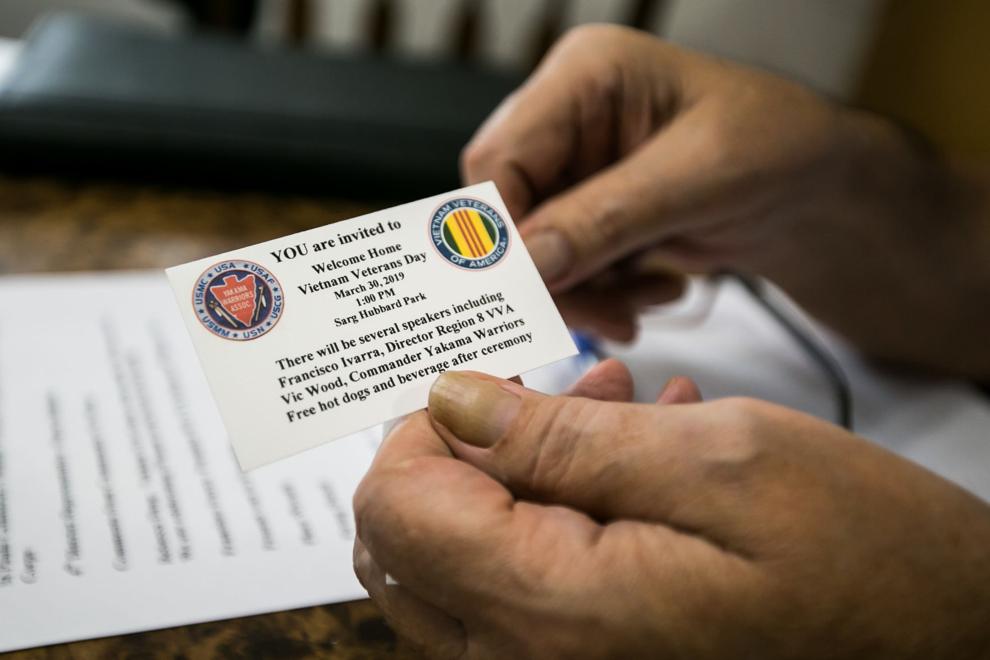 Each year, the Warriors hold a ceremony for veterans around the state and encourage community members to join in, Calac said.
"We keep talking about March 30th — because I don't want my grandkids to grow up not knowing what March 30th means," he said. The Warriors have also worked with other states to create similar legislation for their Vietnam veterans.
According to the National Conference of State Legislatures, 46 states and Puerto Rico have recognized a day for Vietnam veterans either annually or for a specific year.
For Tadewald, the welcome home ceremony has brought some light to a painful experience.
"It's just something that makes your heart feel good. We're being recognized again — in a favorable light and not a bad light," he said.
"To be perfectly honest, sometimes I'm embarrassed when somebody comes up and shakes my hand, thanks me for my service or welcome(s me) home," Tadewald said. "It's hard to get used to because of so many years that we were looked down upon. And society, I believe, has changed in a way that we are more respected than we were. It just warms the heart."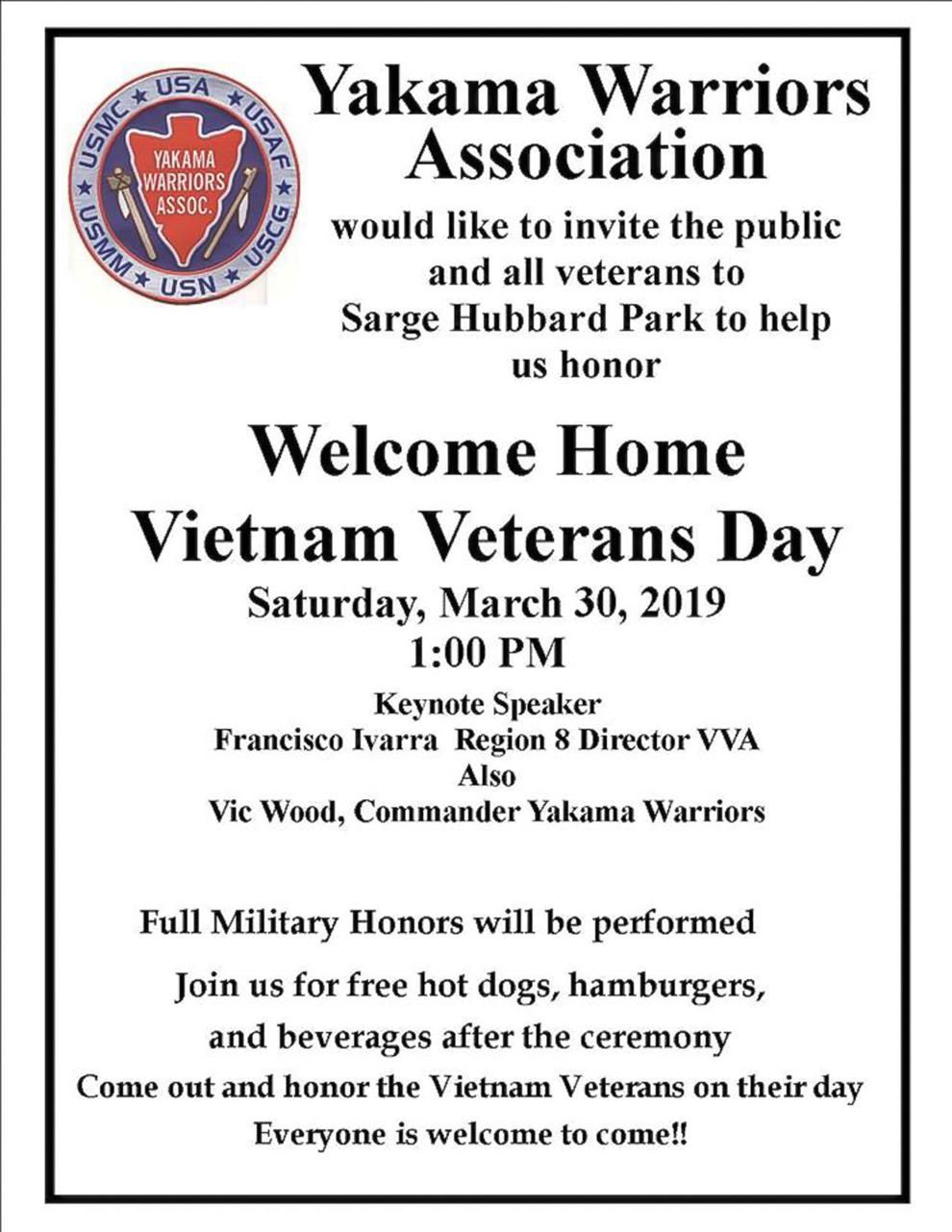 Event details
A ceremony including full military honors will be held at Sarg Hubbard Park at 111 S. 18th St. in Yakima at 1 p.m. March 30 to recognize the occasion.