Mateo Vergara Malina was sick with COVID-19 back in December and since has been having trouble standing and walking.
Now the 65-year-old struggles to care for the chickens, rabbits and calves he raises at his Mabton-area home in the Lower Valley.
"Since I left the hospital due to COVID, my left leg from the hip to the bottom has been falling asleep," he said. "I never had that happen. Since COVID and leaving the hospital it started falling asleep."
Nearly 60 miles northwest in West Valley, Phillip Vasquez suffers frequent migraines, elevated heart rate, insomnia and a loss of energy a year after falling ill with the novel coronavirus.
Vasquez, 63, said a loss of energy prompted him to retire early from his job as principal at Discovery Lab Schools.
"I don't think my body could handle a second exposure," he said. "I was exhausted."
Vasquez and Malina are part of a group known as COVID long-haulers — people who continue to grapple with the symptoms of COIVD-19 long after falling ill with it.
Although most people fully recover from the virus, there are reports around the globe of people suffering long-term effects.
Fatigue and shortness of breath are the most common symptoms doctors are seeing among long-haulers, said Dr. Jocelyn Pedrosa with Yakima Neighborhood Health Services. Diarrhea, abdominal pain, periodic fevers, muscle aches and brain fog are other symptoms, she said.
"By and large, some of these patients have symptoms for months," Pedrosa said.
Neighborhood Health is following seven such patients now, she said.
"Some get better with time and some are being followed because they are still not 100%," Pedrosa said. "Some doctors had to advocate for work release (for patients)."
Harder to keep up
Malina said he fell ill with the virus in December, after attending a church dinner in Wapato. He said he suffered body aches, fever, dizziness, a cough and difficulty breathing.
He was hospitalized for two weeks and three days. He spent another two weeks on oxygen at home.
Malina said he was the only one at home who got sick — his wife and son didn't. While sick, he said he couldn't walk, and his wife had to help him.
He still struggles to walk at times because his leg goes numb.
Now he takes a chair with him when he goes outside to care for his animals. His wife often looks out the window to make sure he's OK.
Malina said he will continue to care for his animals and tend to the alfalfa he grows.
"I always do it — I do it, even when I feel like this," he said. "I always do it because I don't like to sit around. I've always liked staying busy. Even when I can't walk, I will sit. If I feel tired, I will sit in a chair."
Retiring early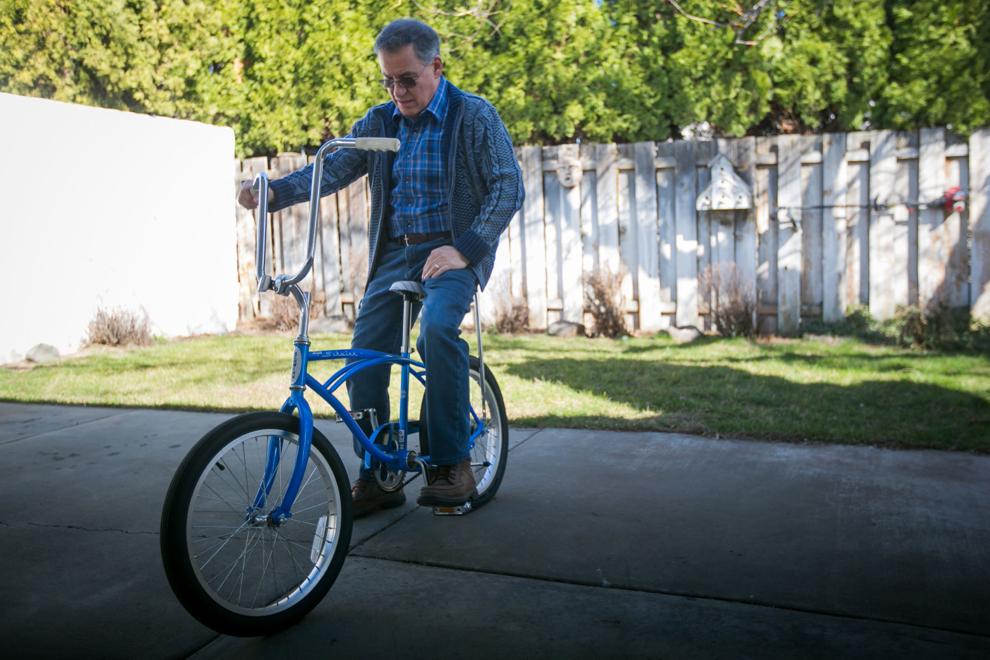 One weekend last year in March, Vasquez said he began getting headaches and his temperature went up and down.
"I thought I had the flu," he said.
His symptoms worsened so he saw his doctor, who told him to go home, take aspirin, drink plenty of fluids and isolate.
At that time, COIVD-19 tests were limited to those who were severely sick.
"So I came home and tried not to die," he said. "The end of March and April were just terrible for me."
Vasquez said his symptoms worsened.
"Like a cold that didn't want to go away," he said. "I kept getting sicker. I stopped tasting food."
Zoom meetings with staff wore him out.
"I'd be wiped out and sleep on the couch for four hours," he said. "And I did that in April, May and June and finally when we closed school, I realized I couldn't do it. I was just too tired."
"I just didn't think it was right to go back when you're sick," he said.
Now, he said his heart races, he has insomnia and he suffers from low energy.
"It's terrible — I don't know why," he said. "It kind of ruins my routine."
Vaccinations
There have been reports that vaccinations have been relieving lingering COVID symptoms for some.
Malina and his wife recently received the Johnson & Johnson single-shot vaccination.
Vasquez has already received the first shot of a two-dose vaccination and is scheduled to receive the second dose Monday.
Malina encourages everyone to get vaccinated.
"This disease is not a game," he said. "This sickness came to kill and to harm us. For us now, if you can, get the COVID shot because no one knows what can happen."
Not everyone is excited about the vaccination.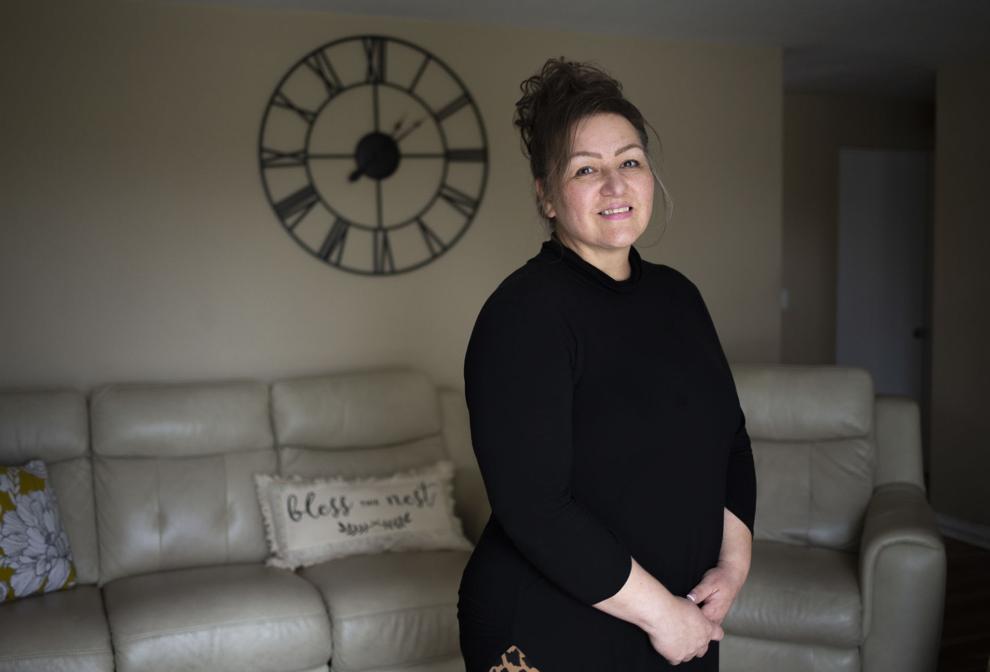 Magalina Maes, 53, was sick with the virus for two months and said she's afraid the vaccination will make her sick again.
"I don't want to take any chance of that," she said. "It really kicked me in the butt."
She has underlying health issues. She said she's battled breast cancer, had a brain aneurysm in 2002 and suffers from Dermatomyositis, an auto-immune disease in the same family as Lupus.
She said she hasn't had any COVID-19 symptoms since November.
"I'm better – I'm just grateful I haven't gotten it again."
The long haul
The long-lasting impact of COVID-19 on some people is still unknown. There are no hard and fast guidelines on how their care should be managed, Pedrosa said.
Extreme symptoms may warrant continued hospital stays or the treatment from an infectious disease specialist, she said.
"If conditions are serious and affecting daily lives, I'm sure some will go back to their medical provider, she said.
Melina is scheduled to return to his doctor next week for X-rays or an MRI to determine whether he's suffering nerve damage. He had a knee replacement in his left leg in 2020 after falling from a 12-foot ladder years ago, but said he never experienced numbness until he contracted the virus.
Many people suffering lingering symptoms have trouble breathing after exertion and are given inhalers, Pedrosa said.
Vasquez said he has asthma but didn't rely much on an inhaler. He said he'd have an inhaler for a year before using it all up. Now, he goes through them much more frequently, he said.
"I work really hard to control myself, to control my reactions," he said. "If I'm not breathing right, I use my inhaler."
Determining how many people are suffering from lingering symptoms is difficult because not everyone returns to the medical provider, Pedrosa said.
Sorting out whether patients are suffering from other preexisting conditions or COVID-19 can be difficult to pinpoint, and it's also unclear whether people experiencing severe lingering symptoms remain contagious, she said.
"Some with preexisting conditions could have prolonged transmission, meaning they can infect others." Pedrosa said.