Rosalie Fish, a University of Washington athlete and advocate for missing and murdered Indigenous people, will be among the runners in the Downtown Yakima Mile this year. She'll be raising funds for YWCA Yakima through her Miles Against Violence effort.
A Cowlitz tribal citizen and descendant of the Muckleshoot Tribe, Fish participated in the inaugural Downtown Yakima Mile and will return for its third running on July 2.
Since winning three events at Washington's 1B small-school state track and field meet in May 2019, Fish has been part of a national champion cross-country team and transferred to compete for UW. She's on the school's track and cross country teams and is a social welfare major in the School of Social Work.
Fish also advocates for others. During the 2019 state championships, the then-Muckleshoot Tribal School student wore a red handprint on her face and the letters MMIW, which stand for missing and murdered Indigenous women, in red on her right leg. She placed second in her fourth race and dedicated each to a missing or murdered Indigenous woman, including Alice Ida Looney, who was 38 when she was last seen by family in Wapato in August 2004. A hunter found Looney's body Nov. 30, 2005, under a log on a small island in Satus Creek, about 12 miles southeast of Toppenish.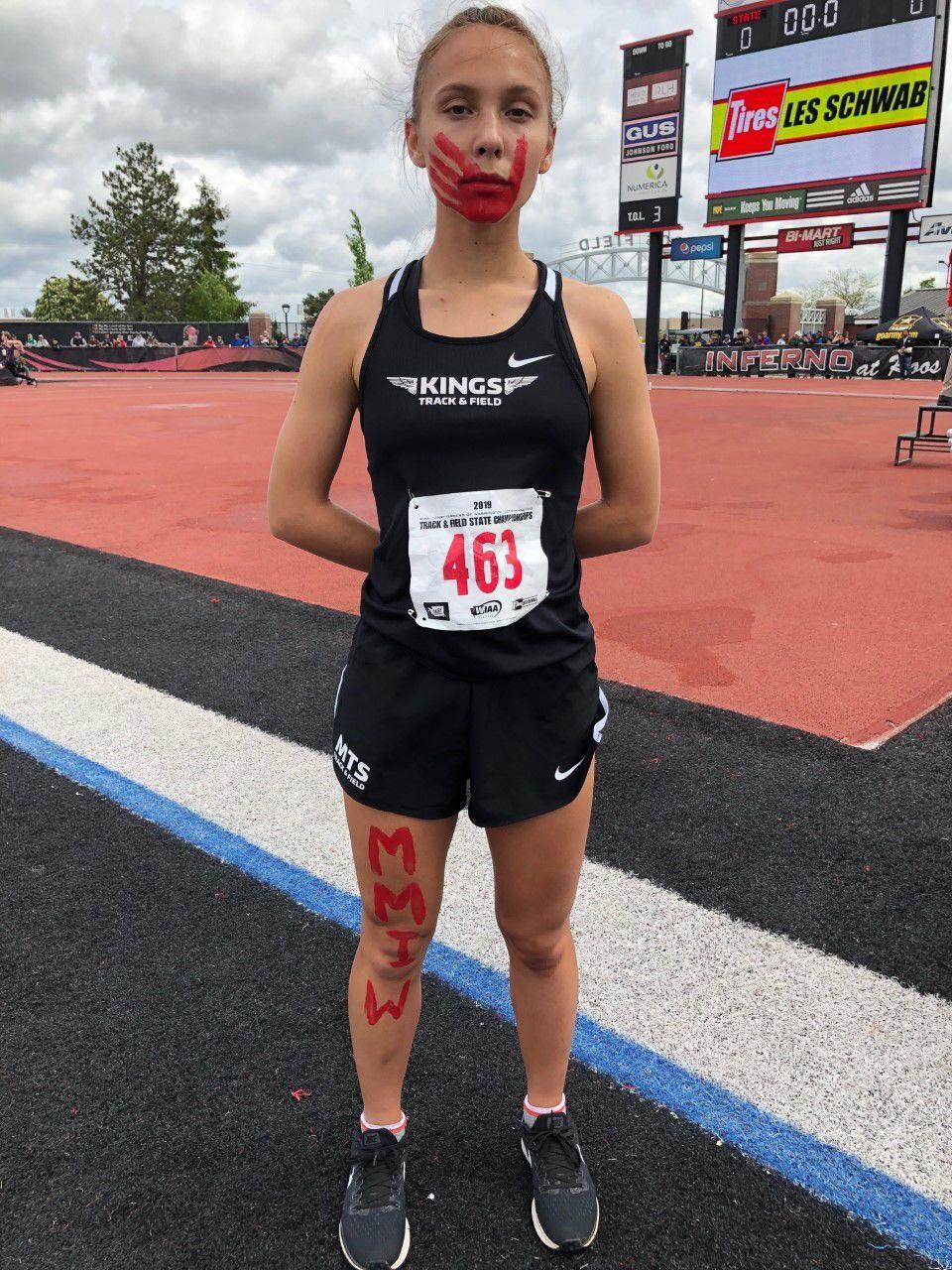 Fish is related to Looney family members on the Yakama Reservation, and she continues to speak out for other missing and murdered Indigenous people.
In July, Fish plans to run multiple miles in her Miles Against Violence effort, which will raise funds for YWCA Yakima, beneficiary of the Downtown Yakima Mile. She will begin running in the first heat at 6 p.m. and continue to run miles up and down Yakima Avenue until the final runner crosses the finish line approximately 2 1/2 hours later, according to a news release.
Supporters can pledge a dollar amount for every mile Fish runs, which goes directly to YWCA Yakima. To make a pledge, visit bit.ly/YHR-miles. Legends Casino is sponsoring Fish in the Downtown Yakima Mile, which is held by the Hogback Development Company.
The Downtown Yakima Mile features heats for families, kids, veterans, elite runners, walkers and even dogs. For more information and to register, visit bit.ly/YHR-mile.