The latest trial date for the man accused of killing a 63-year-old Yakama woman in her White Swan home in the summer of 2019 has been set for early March.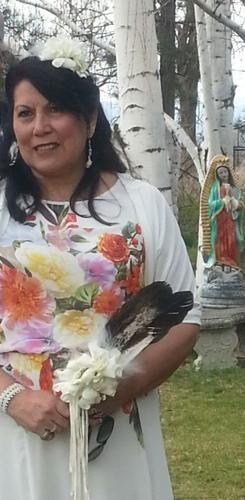 Gail Renee Teo died Aug. 7, 2019, after she was stabbed several times in her neck and shot. Her husband of 43 years found his wife that evening, wrapped in plastic and a rug, according to court documents. Security video from their home showed a man, later identified as Michael Anthony Davis, confront Teo inside and attack her with what appeared to be pruning shears, documents said.
Davis was arrested after a Yakama Nation tribal officer spotted him walking nearby. Detectives have said evidence suggested that Davis previously approached Teo about getting a job.
A jury trial in Yakima County Superior Court for Davis, 29, is set for 9 a.m. March 6. He is charged with aggravated first-degree murder, first-degree robbery and first-degree burglary. His trial has been continued several times, which is common, but exacerbated by the pandemic.
If convicted of murder, Davis would be sentenced to life without parole. He remains in the Yakima County jail in lieu of $1 million bail.
The violent death of Teo, a beloved Yakama elder, shocked and angered her family and friends within and outside the Yakama Nation. She is among dozens of Indigenous women who were murdered or are missing on the Yakama Reservation over decades.
Teo was an accomplished floral designer and loved designing flowers for people, according to her obituary. She also owned a restaurant, The Doughnut Shop, with her husband. Most recently before her death she owned a commercial fishing business.
She grew up on the Northover cattle ranch in Medicine Valley and was the White Swan All Indian Rodeo Queen in 1973. A 1974 graduate of White Swan High School, Teo enjoyed gardening; her cats, German shepherds and horses; reading and spending time with her grandchildren.
Along with her husband, Teo left behind two daughters, five grandchildren, six sisters, five brothers, an aunt and many nieces, nephews, extended grandchildren and friends, her obituary said.
She is buried at Reservation Community Memorial Park west of Wapato.