A plan by Yakima County fire officials to improve response times for 911 ambulance calls has sparked controversy.
The plan calls for contracting with a single ambulance provider that would prioritize 911 calls over other calls, such as those for transporting patients from one hospital to another.
There are two private ambulance providers in the area: American Medical Response, a nationwide company affiliated with worldwide Global Medical Response, and local Advance Life Systems. Both submitted proposals seeking the 911 contract.
AMR operates eight ambulance vehicles while ALS runs four. The county answers about 50 emergency calls a day, said Tony Miller, director of the county's Emergency Management Services.
Earlier this month, the county selected AMR for a five-year contract that can be extended up to nine years. The contract begins July 1.
The process by which AMR was selected has come under fire by ALS.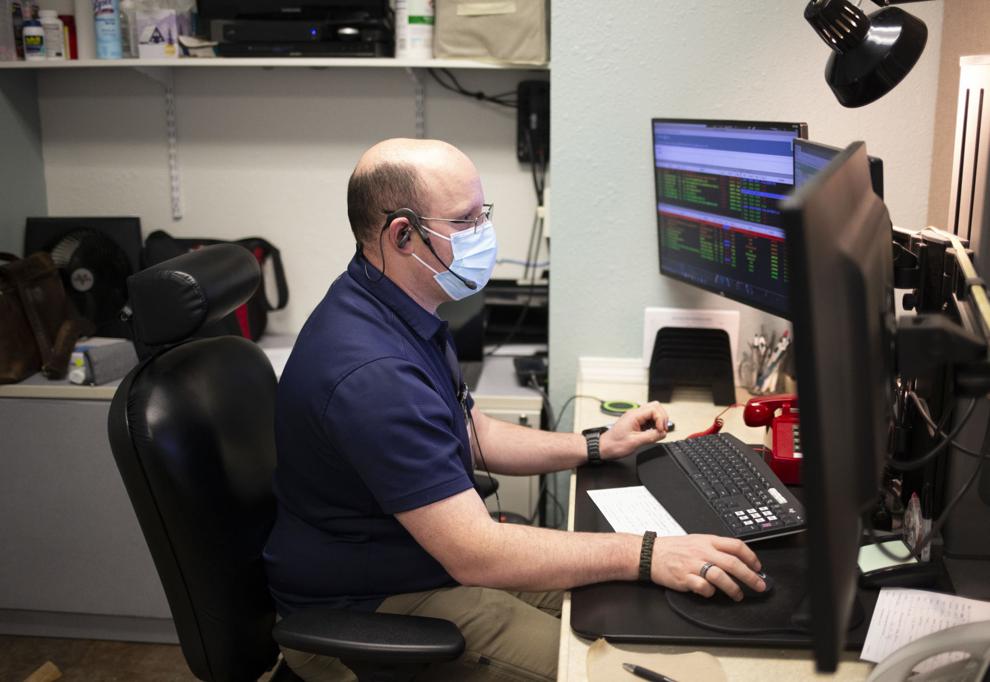 The local company alleges the committee that scored the proposals didn't consider contractual problems AMR has had in other communities, including a discrimination lawsuit it settled for $165,500 in Spokane.
Yakima attorney Jim Berg, who represents ALS, raised those issues during a recent Yakima County commissioners' meeting.
Berg questioned how AMR consistently received high scores by the three-member scoring committee when the request for proposals called for disclosure of past problems with contracts or litigation. Such issues could disqualify an applicant, the RFP said.
Yakima County commissioners have referred the matter to the county's legal department for review.
"This is still under review by legal counsel and should be concluded with in the next few days," Commissioner Ron Anderson said Thursday.
Officials with AMR wouldn't comment on the matter until a final decision was made.
Seeking assurance of availability
Miller said the contract intends to assure enough ambulances are available to respond to 911 calls.
Currently, both ambulance services answer 911 calls and provide interfacility transfers, which involve transporting patients from one hospital or care facility to another.
Ambulances often get tied up in interfacility transfers, leaving few available for 911 calls — and sometimes none, Miller said.
"We want dedicated ambulances that will be available for 911," Miller said. "Minutes are important in saving lives."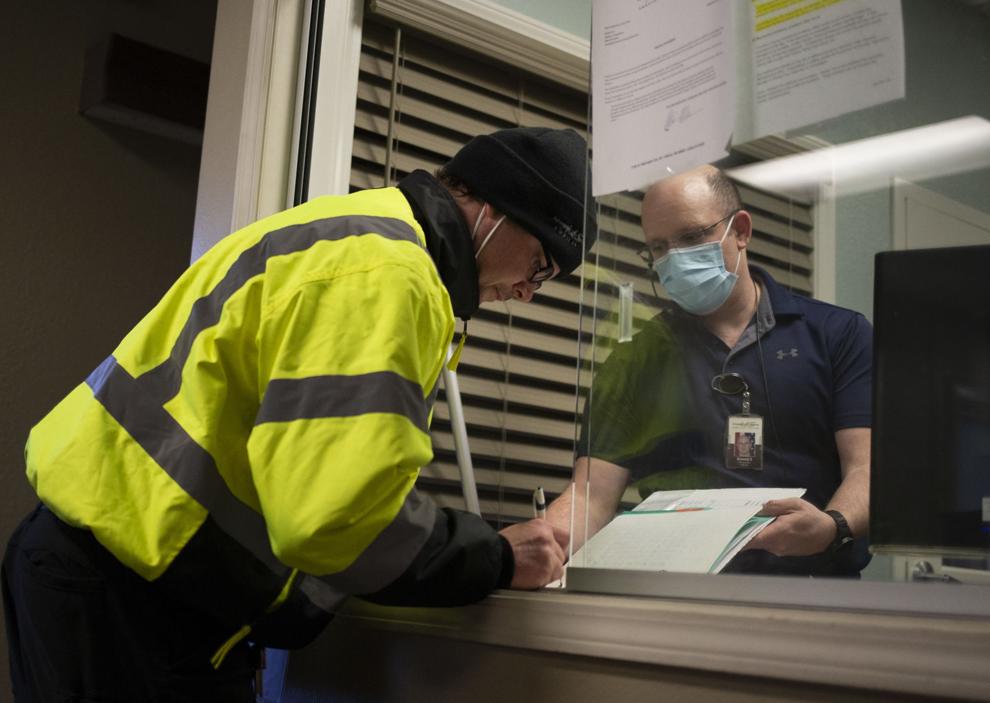 The contract requires the selected provider to meet response times for 911 calls and to keep at least three ambulances dedicated to those calls, among other things, Miller said.
The contract also requires ambulances dedicated to 911 calls to be staged in Union Gap and Toppenish, where service is spotty.
Emergency ambulance ride costs are paid by patients, not the county.
Miller said fire chiefs across the county made him aware of the problem with emergency ambulance availability in the spring of 2019. A committee of local fire chiefs and an emergency dispatcher was formed in August that year. Work on the contract was stalled by the COVID-19 pandemic, Miller said.
The committee approved the RFP in June, said West Valley Fire Chief Nathan Craig.
"We determined the best way to go about a solution was to have this RFP requiring response times," Craig said. "In order to meet response time, you're going to have to have in-service ambulances."
Choosing one ambulance service over the other doesn't push either out of the Valley, Miller said.
ALS will now get most interfacility calls, he said.
Woody Woodcock, president of ALS, disagrees, saying losing 911 calls could end his business.
"That's false because those nonemergency trips pay less than emergency trips," he said. "A vast majority of those transports are Medicare or Medicaid, which have low reimbursements."
Spotty coverage
The county's ambulance service is divided into areas, with the county handling 911 calls in Yakima, the Upper Valley and through to Granger in the Lower Valley.
The Yakama Nation runs two ambulances, one out of Toppenish and another out of White Swan that cover much of the reservation. But neither has trained paramedics, said Toppenish Fire Chief Tim Smith said.
The Sunnyside Fire Department provides ambulance service from Granger eastward, he said.
AMR has one ambulance covering Toppenish, but it's often pulled away on interfacility calls or Upper Valley emergency calls, he said.
Smith said he often relies on Sunnyside or the Yakama Nation for 911 calls, with response times from 30 to 35 minutes.
Craig said he's had to pull an ambulance from Kittitas County before because one wasn't available in West Valley.
Smith said part of the problem in rural areas is the competition for 911 calls in the more densely populated areas such as Yakima.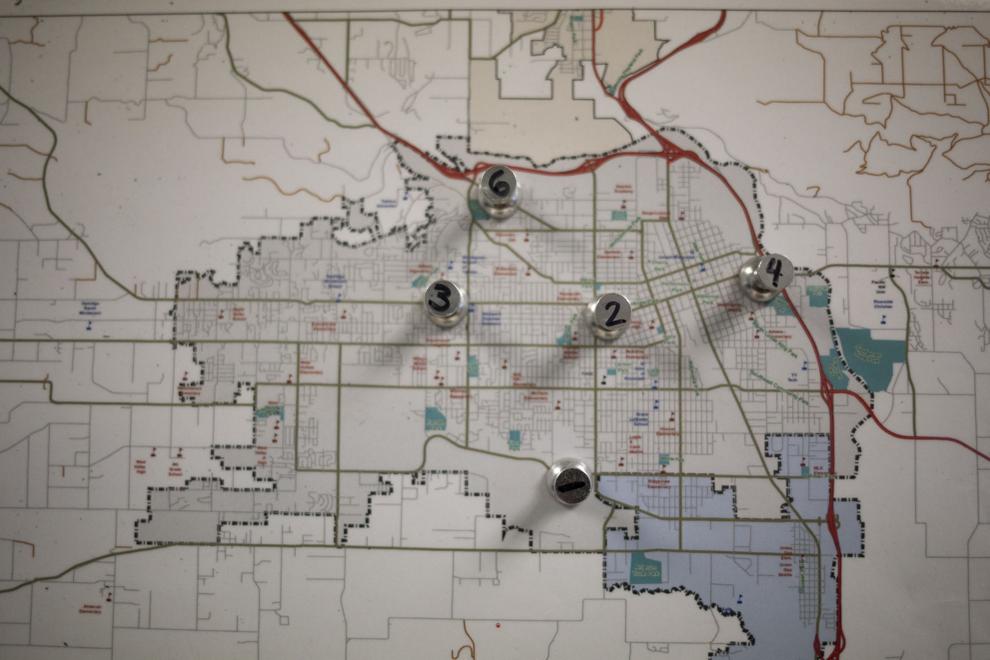 Dispatchers usually give the call to the closest ambulance — whether it's AMR or ALS.
"You've got five or six ambulances competing for the same area in the Upper Valley," Smith said. "They compete because that's where a majority of the calls are generated. They get busy up there, this (ambulance) leaves for up there and we're left high and dry in the Lower Valley."
Selection process
AMR received the maximum points of 980 from each scorer. ALS's scores were 682, 515 and 710.
Scoring was based on a number of factors, including company credentials, clinical performance, fleet and equipment and community service and education.
It's not clear who was expected to review the background of providers, even though it was stated in the RPF.
AMR's contract was ended prematurely in Oklahoma City after a dispute erupted there over profits. Oklahoma City's Emergency Medical Authority alleged AMR failed to hand over profits above a 10% cap outlined in its contract and filed a $16 million lawsuit against the ambulance service provider.
AMR said the cap was unlawful and filed a $16 million counter lawsuit alleging payments had been withheld.
AMR also settled a discrimination lawsuit in Spokane filed by a medic who said she wasn't given light duty late in her pregnancy. The ambulance service was also fined in Spokane for late response times.
Two of the three members on the scoring committee said they had not looked into the backgrounds of the applicants.
Those on the scoring committee were Pasco Fire Chief Bob Gear, Kittitas Valley Fire and Rescue Deputy Chief Rich Elliott and former Yakima County EMS director and retired paramedic John Stouffer.
Elliott said he wasn't aware of any issues AMR may have faced contractually elsewhere.
"I'm not aware of any litigation," Elliott said." I was unaware and I didn't use any of that information in my scoring because I wasn't aware of it."
He said if the RFP called for such disclosure, "I didn't see that part."
Gear said he was only asked score applicants on their proposals.
"We were not asked to do background investigations," Gear said. "We were asked to evaluate proposals on the level of service being offered to Yakima County by the respondents. I believe that AMR was offering to provide a higher level of service and graded accordingly."
Stouffer couldn't be reached for comment.
Miller said he was aware of AMR's litigation but he wasn't part of the scoring committee. He also said he didn't know who would have been in charge of conducting background checks.
"County legal is looking into it now," he said.
Craig said both AMR and ALS are both quality companies and he has no preference.
"They're both equally good companies," he said. "It's unfortunate that one gets picked over the other, but that's the nature of a bid."