She may have been feeding her young daughter and infant when the men walked up to her home while her husband was away. She may have been working outside when they raped and murdered her and killed her daughter and baby.
The woman and her children were living in the Wenas Valley in September 1855 when they died violently at the hands of miners headed to the Colville gold fields. Their deaths were only the latest of many offenses against Yakama women by outsiders.
The woman's name is lost to history, but her husband, Mushiil, took action, Alex Saluskin said in a 1967 recording describing the deaths as part of a historical account of the Yakama War of 1855-58.
"It is true the Americans have poorly treated our young women and daughters. And, as well, we have another wrongdoing. They have killed the wife and his daughter and the baby," he said.
Miners had shot at Native men because they did not want to give the miners their wives, notes a summer 2017 article by historian Jo N. Miles for Journal West quarterly. Mushiil and two of his friends tracked and killed the miners, Saluskin said. It was this turn of events that led to a war.
The rape and murder of Mushiil's wife happened only a few months after 14 tribes and bands signed a treaty with the U.S. government to unite as the Yakama Nation. In the 163 years since, many more of its women and girls have been murdered or gone missing, mirroring a national epidemic that has never abated.
On some reservations in the United States, Native American women are murdered at a rate 10 times the national average, according to the U.S. Department of Justice. They are assaulted at higher rates than any other racial or ethnic minority, with 70 percent of those assaults by people of another race.
That becomes especially clear when outsiders arrive for extraction of resources. The miners who murdered Mushiil's wife and children sought gold.
"There were a lot of stories about miners in general. There was a lot of fear," Yakama citizen and historian Emily Washines said.
Legislature steps in
In early 2018, to get a grasp on the scope of the problem in Washington state, Rep. Gina Mosbrucker, R-Goldendale, led 14 other legislators in sponsoring legislation to report and investigate missing Native American women. The bill became law in June.
It requires the Washington State Patrol to work with the Governor's Office of Indian Affairs, federally recognized tribes, tribal and other law enforcement and tribal leaders to determine how to increase reporting and investigation of missing Native American women.
The State Patrol must report the results of its study to the Legislature by June 1. This must include data and analysis on the number of missing Native American women in the state, identification of barriers in providing state resources to address the issue, and recommendations to improve safety and reporting.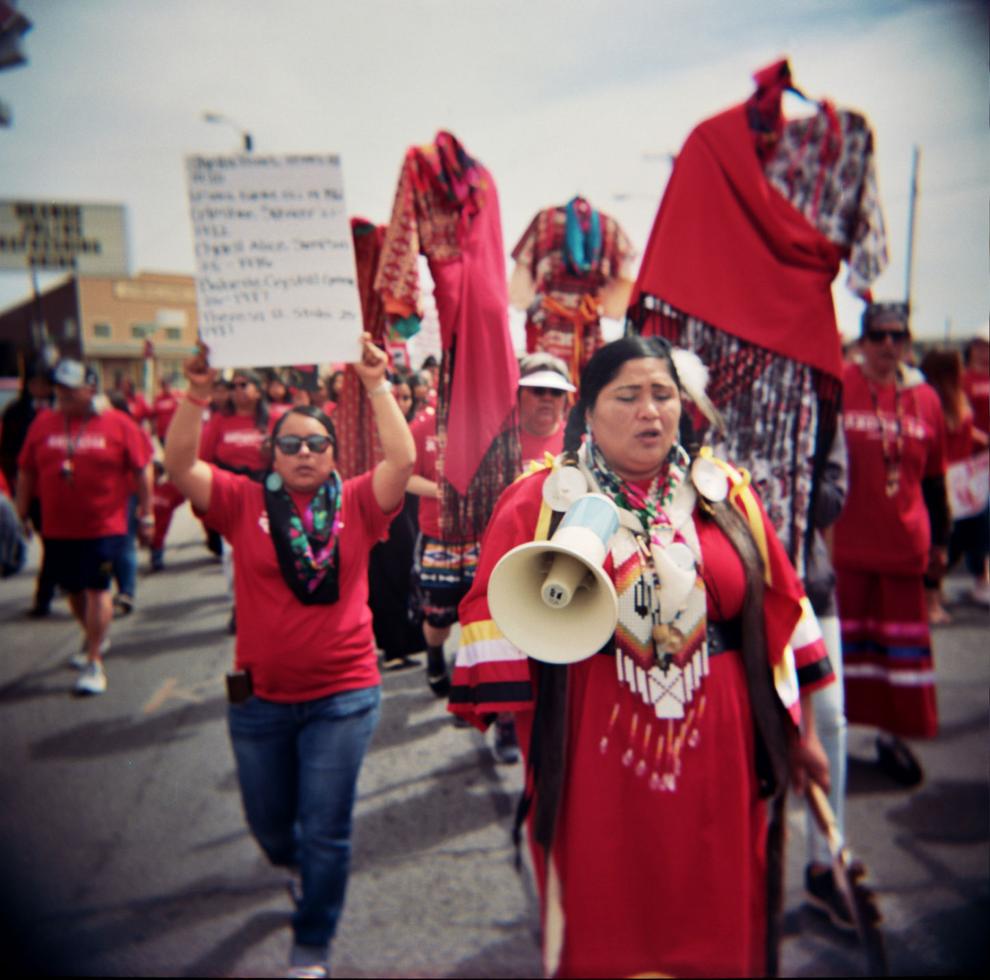 Determining the number of missing Native American women in the state is a start, Mosbrucker said.
"The number is a genesis to do all that work," she said. "Once we recognize a problem, we can find a solution."
It is a daunting proposal after decades of underreporting, underfunding and poor communication. Like other tribes in the United States and Canada, jurisdiction over criminal cases on the 1.3-million-acre Yakama Nation reservation varies among law enforcement agencies operating without a comprehensive data collection system for reporting or tracking missing women. Tribal police handle missing person cases but don't investigate homicides; that is the responsibility of the FBI. Local law enforcement agencies occasionally work with tribal police, but the Washington State Patrol has no jurisdiction on tribal land.
While tribes can bring criminal charges against non-Natives in domestic violence cases because of the federal Violence Against Women Act of 1994 — which is up for its fourth renewal this month — they still cannot prosecute most crimes committed by non-Natives on reservation land.
By getting a number of how many Native women are missing in Washington state, and their names and case numbers, authorities could share information and access more in order to solve cold cases involving missing and murdered women, Mosbrucker said.
No one knows exactly how many women have gone missing from the Yakama reservation. Many cases of missing people or mysterious deaths of women and men remain unsolved. At one point during an FBI investigation spurred by rumors of a serial killer, investigators found as many as 32 dating back to 1980.
Among the cases open then — and still open — is one involving the unidentified remains of a woman in her 20s or 30s found near the Parker Dam on Feb. 16, 1988. The case is considered a homicide.
Someone is probably still looking for that woman, still hoping for closure and justice for her, just like all the others searching for women and girls who are precious to them — mothers and grandmothers, wives, sisters and daughters, aunties and cousins, friends.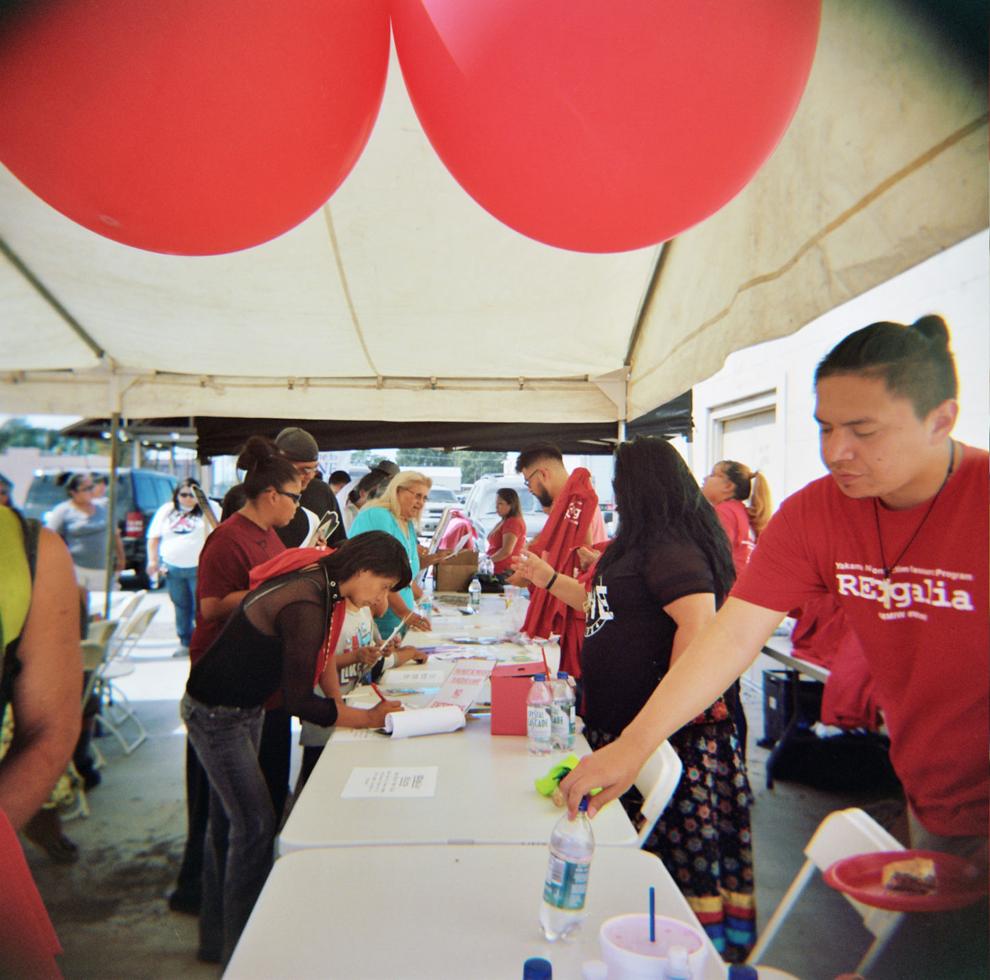 They wear red to honor their missing and murdered loved ones. They say their names and share their photos on social media. They march, carrying signs that ask, "Am I Next?"
But amid growing outrage over a plague of loss and death that has continued far too long, words are no longer enough.
'It's unconscionable'
On May 5, about 500 people gathered in Toppenish as part of a nationwide effort to call attention to the thousands of cold cases involving murdered or missing Native American women and girls.
The U.S. Senate in late April declared May 5, 2018, as the National Day of Awareness for Missing and Murdered Native Women and Girls.
"We want justice for the people who are gone; we want to know what happened to them," said Tucelia "Tia" Palmer, one of the organizers of the Missing and Murdered Indigenous Women Walk and Rally. It was hosted by the Yakama Nation Victim Resource Program's REDgalia campaign.
Palmer and others who help victims of crime started the campaign in October to honor the missing and murdered indigenous women of the Yakama Nation and bring awareness.
On Aug. 30, they set up informational booths at Yakamart in Toppenish and distributed red T-shirts with the suggestion that people wear them, or wear red, every Thursday on the reservation and beyond.
"By wearing red, it acknowledges that those who have gone missing or have suffered a violent death are still in the hearts of those who knew them," reads a quote from Federation of Sovereign Indigenous Nations Chief Bobby Cameron on fans given to those waiting in long lines on the warm, sunny day.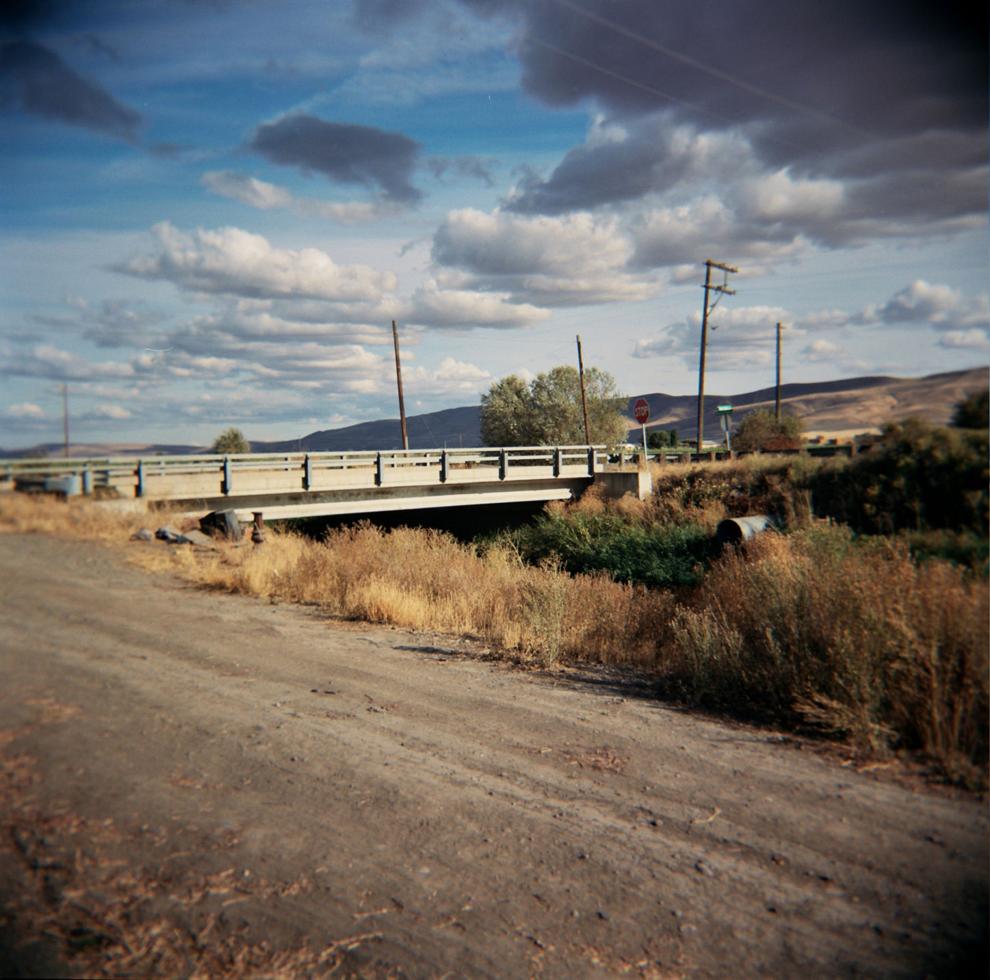 Family and friends flood social media with their photos of their loved ones, updates, information and more to share information and expand the conversation. They use the hashtags #MMIW, #MMIWG and #MMNWG.
Deborah Shipman of Portland, who founded the Missing and Murdered Indigenous Women USA page on Facebook, adds two: #MMIWUSA and #JUSTICEFORYAKAMA.
"I'm very glad now that this subject is getting talked about more," said Shipman, who often speaks to community groups about missing and murdered indigenous women.
Her audiences are horrified.
"They can't believe it," she said, adding that "this is real and there are no numbers. It's unconscionable."
She appreciates Mosbrucker's law as a great start, but said she doesn't believe it is really protecting the families or the women.
"It's just essentially saying (the State Patrol has) to work within these parameters with tribal police," Shipman said.
Still, she pinpointed one part of the law she likes, which is that there will finally be a count and acknowledgment of the missing and murdered women.
Raising awareness
Shipman created her Facebook page in July 2015 to help the cause and create awareness of MMIW problems in the United States.
She dedicated it to Sherry Ann Wounded Foot, who died of her injuries in August 2016 after she was found beaten and unconscious behind a building in Whiteclay, Neb. No one has been arrested in Foot's death.
After two of her friends were murdered while she was living on the Navajo Nation in New Mexico, Shipman returned to her home state of Oregon and completed a degree in sociology at Portland State University. While in school, she began more research into the MMIW issue, leading to creation of her Facebook page.
"When we began, it was like more of getting that information out there — awareness. As we went along in that first year and we started seeing the trafficking, young ladies being trafficked, and dealing with their families," she said, "that's when we geared ourselves more toward what we're doing now, helping the families and helping them with jurisdiction issues."
That, along with moral support, is important for victims and families caught up in a terrifying reality deeply rooted in generational trauma, Shipman said.
"Our societies were never healed. There was no happy place for us to go where we could speak our own language," she added. "About 65 percent of everything we see is steeped in our own painful past. I'm real strong on the fact that if we don't look at what we're doing wrong, we will not heal."
Inspired by Washington's new law concerning missing Native women, Shipman is monitoring and helping with similar efforts in Oregon and elsewhere in the United States. She also hopes to organize a summit of Northwest tribes to highlight what some are doing right to address the problem.
"I know I can't solve everything, but I can give it one hell of a shot to do my part," she said.
Missing for decades
Most people reported as missing are found. For example, 651,226 missing person records were entered into the National Crime Information Center's Missing Persons File in 2017. A total of 651,215 records were purged in that same time because people returned home, law enforcement found them or the missing person record was removed because it was invalid.
A young mother of two and citizen of the Yakama Nation recently reported missing was found safe the next day after news of her disappearance was shared widely on social media.
Others have been missing for decades.
Janice Marie Hannigan was last seen on Christmas Eve 1971, when she was discharged from the hospital. She was 16 years old, according to her profile at The Charley Project. Hannigan would be 63 today.
Daisey Mae Tallman, 29, went missing on Oct. 29, 1987.
"Out by Soda Springs they found her keys and backpack," said her cousin Carol Brown Castellano, referring to land northwest of White Swan in the closed, remote area of the Yakama reservation.
"She always carried a backpack with her and her keys. ... I can't see her leaving her bag or her keys."
Castellano grew up with Tallman, raised by their grandparents as sisters. Tallman, an athlete, had played basketball and baseball in school. She was traditional, an artist who painted, beaded and made pipes, which she sold, Castellano said. She also had a baby who died, her cousin said.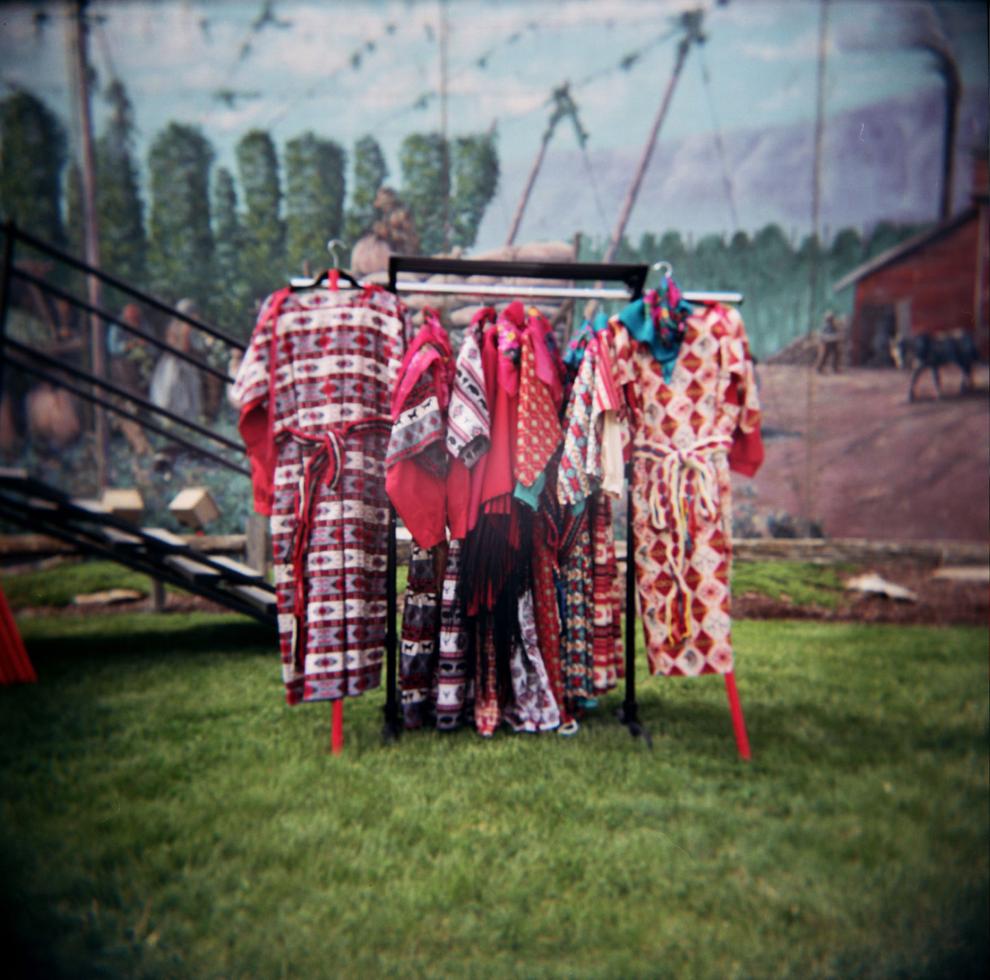 "She'd disappear for a couple days or even a week, but we always knew where she was," Castellano said. "After a couple years, you know she's not going to come back."
The last month that Castellano saw her, Tallman stayed at her apartment in Toppenish for a few nights.
"She was a good person. She was happy. She was caring," Castellano said. "Any time when I had a problem, I always turned to her, would ask her, 'What (am I) supposed to do?'"
A few years older than Castellano, who is 59, Tallman would be in her early 60s today.
"There's a lot of ladies out there that have disappeared (and) they haven't found their bodies. ... They're still disappearing," Castellano said.
They include Isabel Zaragoza, 17, last seen in Yakima on March 26, and Tiana Cloud, missing from Yakima since April 4.
Mosbrucker became involved with the issue of missing and murdered Native women and girls after a series of related events, she said, including a plea from a Native friend from high school.
"You have to fix something," Mosbrucker recalled her friend saying to her. "Before you leave the Legislature, please fix this."
On the evening of Jan. 23, near the end of the first committee cutoff for proposed legislation, MMIW activist Earth-Feather Sovereign, a citizen of the Confederated Tribes of the Colville Reservation, walked into the statehouse in Olympia carrying a staff topped with a circle. Tied all around the circle were small red rags.
"These are people, women from my own tribe that are missing and murdered," Sovereign told Mosbrucker, as the two began talking.
"At the end of our conversation, 8:30 at night, I said I need to talk to the Yakamas," Mosbrucker recalled. "I've met with them numerous times. I called the lobbyist for the tribe, Dawn Vyvyan, I said, 'Tell me about this.'"
Unsolved Yakama deaths
Destiny Lloyd posted a photo on her Facebook page Christmas Day 2017 of a girl sitting on a swing. Snow on the ground, the sun was shining and Destiny was feeling blessed.
"At the park with my mini me ... we (are) both wearing purple," she wrote in a sentence punctuated by hearts.
Lloyd, 23, whose Facebook page says she was a child care worker at Legends Casino Hotel in Toppenish, was last seen that day, according to the Missing Indigenous People of Canada and the U.S., a Facebook group that tracks Native Americans reported missing. Her body was discovered four days later off Marion Drain Road near Harrah Road south of Harrah.
An autopsy revealed the Wapato woman died of a basal skull fracture, Yakima County Coroner Jack Hawkins said soon after her body was found.
Authorities didn't know how long she had been dead and whether her death was accidental or the result of foul play, Hawkins said then. The FBI is investigating at the request of tribal police.
"I'm not ruling it a homicide yet; it's still under investigation. They're still trying to take statements ... from possible witnesses and suspects," Hawkins said.
"They haven't gotten the information to me as to what we're looking at. First we thought she slid down the hill; a basal skull fracture could be caused by sliding down a hill.
"We know what happened to her," Hawkins added, "but we're not sure how."
Three months later, authorities identified remains found in early 2017 as Linda Dave, 38, of White Swan.
Dave's body was found Feb. 15, 2017, by state Department of Transportation workers conducting an inspection on a U.S. Highway 97 bridge at the intersection with Marion Drain Road. She died of a gunshot wound to the stomach and was likely dead and in the water for six weeks before her body was found, Hawkins said.
No arrests have been made in her death.
"This woman was well-loved," said Shipman, who among others questioned why positive identification took more than a year.
"Linda's son brought her dental records there days after they found that body," she said. "The cruel thing of all this is they saw everyone continuing to look for Linda. They saw that, we were chasing leads on her all over the place. We called the jails; we ran her name every way we could."
Some missing and murdered indigenous women have struggled with addiction or mental health issues, or become homeless and put themselves in danger to support themselves. Some may be victims of human trafficking or murderous rapists.
No matter their issues, they mattered to someone or many people, Shipman said.
"I don't care what you were doing; no one deserves to be murdered," she said. "Whatever happened happened, but these women deserve to be recognized."
Time for listening
Tribal leaders gave their approval of Mosbrucker's efforts, she said. She especially appreciated the relatives of missing women who testified for her bill and hopes they stay involved.
"Those stories are key," she said.
WSP Capt. Monica Alexander is preparing the report for the Legislature. She is working with Craig A. Bill, executive director of the Governor's Office of Indian Affairs, in holding public meetings and gathering information.
"I need his assistance very much," she said of Bill. "I also know that it's very important to have someone that has a strong relationship with the tribes. He knows the key players in the tribes, he knows the people."
Her report is due Dec. 1, she said, and the last of several meetings around the state will take place in Toppenish at a date to be determined.
"We want people to come in, tell us what's going on, what they think," Alexander said. "I want to summarize that in my report to the Legislature. ... Each location will have its own (summary)."
She also wants the meetings to be helpful for those with missing loved ones.
"I want to help people navigate a system that helps them do proper reporting on their loved ones and know what to look for," she said. "I don't want people to ever feel like no one cares."
She wants to educate them about what it takes to get on the WSP's missing persons web pages, what to do to contact the National Missing and Unidentified Persons System, and how the state's Homicide Investigation Tracking System could be useful. Development of that system began in 1987 in response to cases such as the serial murders committed by Ted Bundy and Gary Ridgway, also known as the Green River Killer.
In turn, Alexander wants to know some of the roadblocks family members face, she said.
One of the challenges is that adults are free to leave their situations at any time and may not want to be found, she noted.
"When children are missing, it's a whole different game. Children aren't supposed to walk away from their homes, whereas adults can," she said, noting that some women may be fleeing abusive situations.
And while numerous social media outlets highlight missing persons along with the State Patrol's listings, nearly all operate independently, with little or no communication.
"There's all these different places they can upload information, but none of those systems talk to each other," Alexander said. "I don't know if this can be fixed; that's one of the questions."
With so much unknown, her legislation is likely just a start, Mosbrucker said.
"I think this is the beginning of a lot of work," she said.