Yakima resident Rob Strader stockpiles his cleaned glass containers in cardboard boxes in his garage until he can get them to a favorite drop-off location in Seattle.
He won't make a special trip to recycle. But when he goes to visit his children who live on the west side, the glass comes along.
"We go see them. They won't come to see us, because they know we'd give them recycling to take back," he joked during a recent community conversation about recycling at Wesley United Methodist Church.
The talk was hosted by the Yakima League of Women Voters and featured Loretta Zammarchi, Yakima's refuse and recycling manager. Zammarchi, who has more than 25 years of experience in the field, told an audience of about 40 people that recycling is important. But contamination at recycling collection sites and global market conditions mean recycling's outlook for the near future isn't good, she said.
Audience comments showed how deeply some members of the Yakima community care about their environmental footprints, and showcased the great lengths they'd go to recycle. But Zammarchi said dropping goods off at collection sites isn't always as straightforward as it seems. With revenues from recycling crashing, collectors are increasingly carting recyclables, contaminated or not, to landfill sites, she said.
With those changes, Zammarchi said the world needs to place more focus on reducing and reusing.
"We all have to be thinking about a different model, with emphasis on utilizing more recycling content in the manufacturing of our products," she said. "There has to be a new normal."
The good news for Yakima? There are already a number of people and companies committed to doing what they can.
What's the deal with recycling?
China recycled more than half of the world's recycled paper and plastic in 2016, including the bulk of the United States' products. But in 2017, due to high levels of contaminated recyclables, China cracked down on the quality and kinds of imports it would accept. The stricter market increased processing costs and plunged revenues for domestic collectors.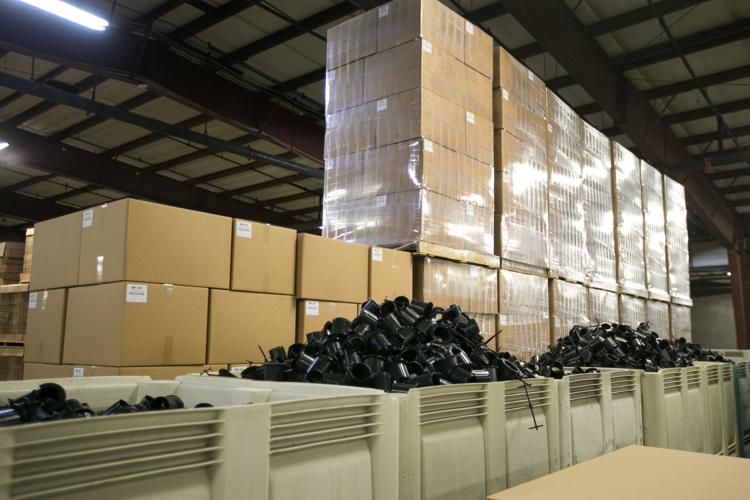 Zammarchi said two of the biggest sources of U.S. recyclables are corrugated cardboard and mixed paper. A ton of cardboard in 2017 that resulted in $105 of revenue only brought in about $70 in 2018. Mixed paper went from about $32 per ton down to less than $5, she said.
Yakima offers curbside yard-waste recycling. But residents who want to recycle cardboard, certain plastics or paper have to pay a monthly subscription fee of about $8.90 for service through Yakima Waste Systems. Zammarchi noted that only 2,662 Yakima County residents have subscribed to the service, with 2,186 of those subscribers within Yakima city limits.
Zammarchi said Yakima has commissioned several reports and pilot programs to determine the feasibility of a citywide recycling program, where recycling and garbage costs would be bundled. Those studies showed the city did not have the resources already established in other cities with successful programs, such as Olympia, and that upfront and ongoing costs would exceed the revenues. The Yakima City Council has rejected moving to a mandated citywide recycling program, she said.
Cities that have instituted citywide programs, including Moses Lake and Walla Walla, report their customers are generally happy with the provided services. But that's not to say the programs haven't run into challenges.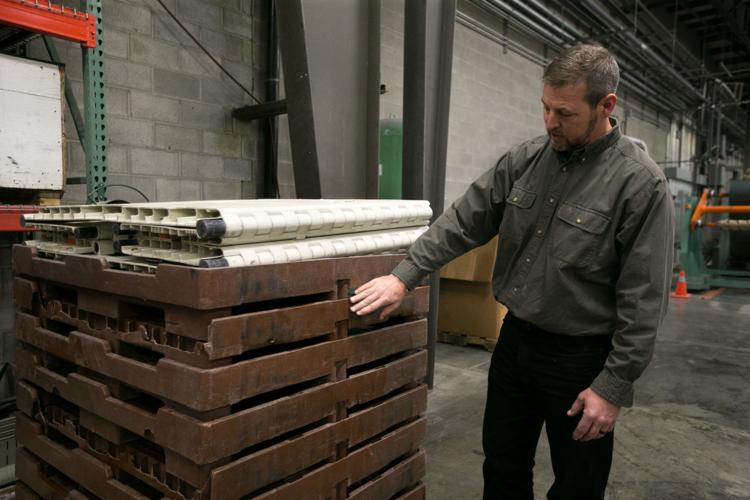 A 2018 report from Moses Lake city staff showed revenue from collected recyclables didn't cover the sorting costs. The report also noted the city was seeing increased contamination and waste because people living outside city limits were using the city's drop-off location, which was paid for by the city's residents.
Jessica Cole, utilities manager for Moses Lake, said the city has needed to make changes. The curbside program no longer accepts plastic bags or glass, and only accepts No. 1 and No. 2 plastics. But she added the city wanted to keep the program, with hopes of riding out market conditions.
"Having the process locally has been quite an added expense, but we do feel it's the right thing to do," she said. "The market will turn around eventually."
Walla Walla Public Works Manager Mori Struve said the city's sanitation customers pay a surcharge to cover the financial losses.
"The biggest challenge has been the recent cost escalation of recyclables processing," he said. "Where we used to make money selling the commodities, since 2017 on average we are paying approximately $100 per ton to process them to recycling."
Struve said the city works constantly to educate people about proper recycling protocol, with a focus on asking people to recycle only specific items.
"We call this, 'When in doubt, throw it out,' as opposed to 'Put it in and have it be dealt with as contamination,'" he said.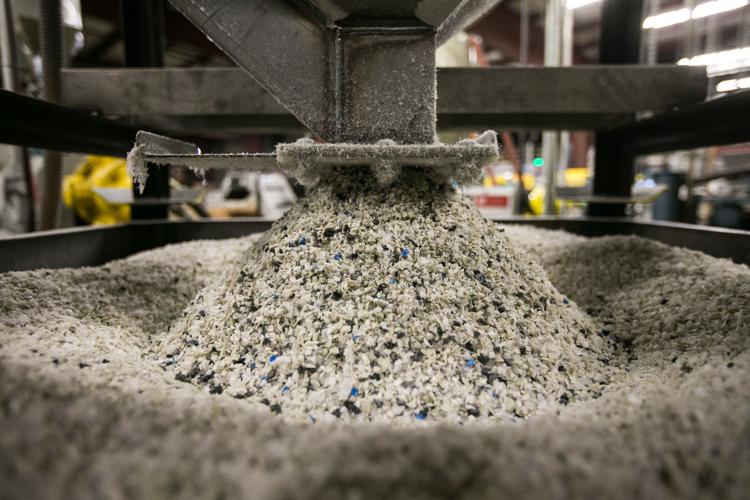 Zammarchi said more than 54 programs nationwide have eliminated curbside recycling given the challenges. That reality makes conscientious choices — from placing correct materials in recycling carts, to marketing clean materials to manufacturers, to manufacturers using more recycled content in products — that much more important, she said.
Dave Bennett, spokesman for the state Department of Ecology's Solid Waste Management Division, said Washington cities and counties have the primary responsibility for implementing solid waste programs. But he added his office helps with technical and financial assistance.
That assistance includes providing access to nearby household hazardous waste facilities or countywide Master Recycler Composter training programs. Ecology also provides direct funding to transition local schools from disposable lunch service items to reusable ones, or hosting one-day collection events for items that are difficult to recycle, he said. The department also has facilitated work groups to bring together cities, counties, haulers and recyclers to discuss ways to improve local systems, specifically commingled recycling.
Bennett said the most successful city programs collaborate regionally, with leaders working with haulers and other local facilities to better understand recycling rules.
"No city exists in a vacuum," he said. "This is an opportunity for cities to work together and with counties to pool resources to achieve the most efficient use of money and the best results."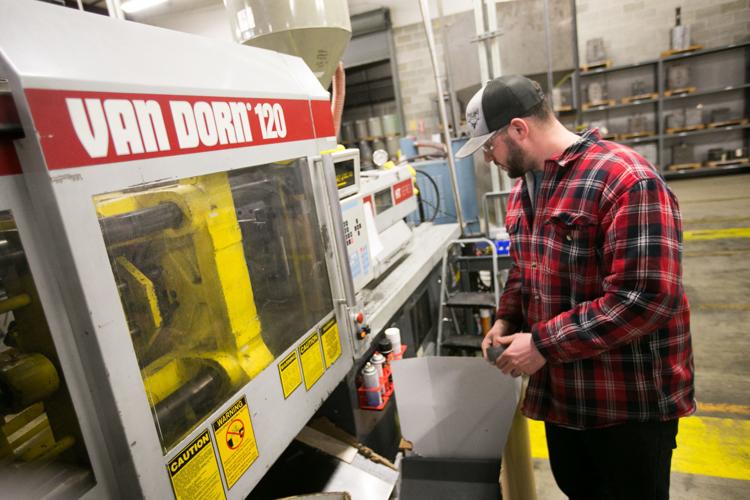 Bennett said cities that have lengthy lists of collectables may end up collecting more material, but they also run the risk of higher fees for processing the material and more collected material getting discarded. Ecology launched a Recycle Right Campaign in 2019, with free resources that aim to increase the quality of the state's recycling through education. Materials are available in English and Spanish, he said.
Strader, the community member who attended the Yakima presentation, said his interest in recycling stems from a connection to nature and the land. He said looking only at revenues can give recycling a bad rap, when there are external factors associated with climate change that also should get factored into the equation. Like Zammarchi, Strader wants increased responsibility at all levels.
"Producers have to take a more responsible stance, but the consumer also has to take more action," he said. "People can vote with their pocketbooks by moving away from products that aren't packaged well."
When Strader visits his children in Seattle, he buys products in bulk at a co-op. He also frequents stores in Yakima that allow him to buy in bulk or use his own containers, including Rosauers and Fred Meyer. He packs his goods into reusable bags. Although learning how to reduce product consumption or reuse products takes some time and creativity, Strader said it's worth any inconvenience.
"We all slow down in school zones for our children's benefit, even if it is inconvenient," he said. "We should slow down pollution for the same reason. The focus should be on reducing or reusing. Recycling should be the last option."
Mikal Heintz, program coordinator for the Yakima County Public Services Solid Waste Division, said the Terrace Heights landfill stopped accepting plastics about a year and a half ago. The only program accepting plastics in Yakima County is through Yakima Waste Systems and Basin Disposal's curbside recycling, he said.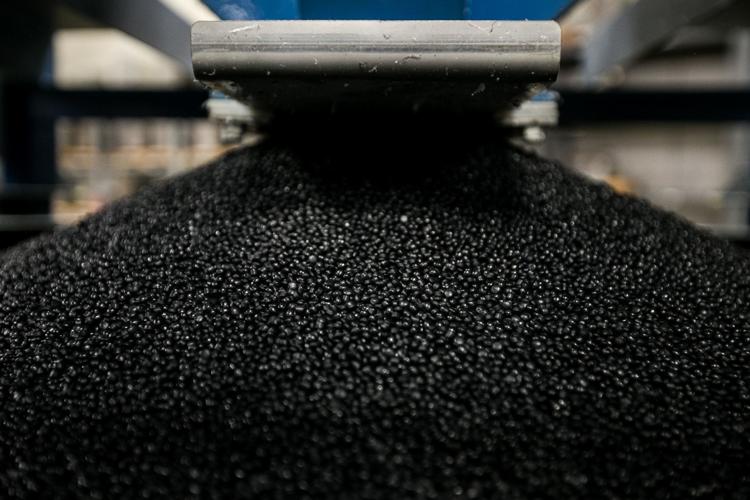 Plastics with a purpose
Joe O'Malley, whose business Pride Polymers LLC in Yakima repurposes industrial plastics into recycled products, said most of what people know as "recycling" in the United States would more accurately be called collection, since recyclables from most centers were exported to China for recycling.
He said his business was bombarded with inquiries after China's actions restricted the global market for recyclables.
"We are one small company," he said. "We can only do so much. I can't raise my production levels to keep up with the output. If we start to build more of these plants domestically, we'll be in a better position to recycle more."
During a visit last month, O'Malley's team was busy monitoring huge machines that molded broken-down, industrial-quality polypropylene and polyurethane into new plastic products.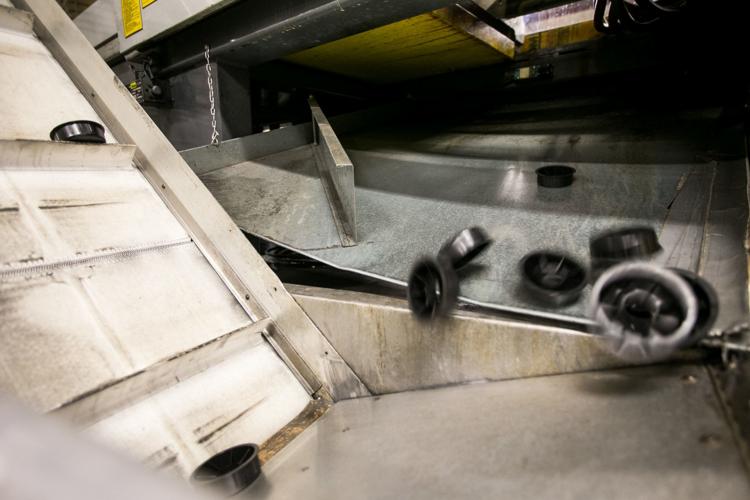 O'Malley echoed Zammarchi's comments that a lot of the materials people take to remote recycling locations actually end up in landfills. He noted there will always be a need to reconsider reuse and reprocessing of goods so long as society uses durable goods. He said recycling plastics into new products involves easy, low-energy manufacturing, his contribution to the planet.
"Sometimes I have people say they won't use the products because they're made of plastic, but why would you waste that resource?" he said. "We take products destined for the landfill, and we use it."
But O'Malley has noticed something interesting in the decades operating his business and researching market conditions. He said consumers generally show no preference for products that include recycled materials. He said people are more likely to go for a stainless steel travel mug than one made out of recycled aluminum, for instance.
"To me, the answer is to focus on products that can use recycled plastics and provide incentives for producers who use recycled materials," he said.
Recycling bottom line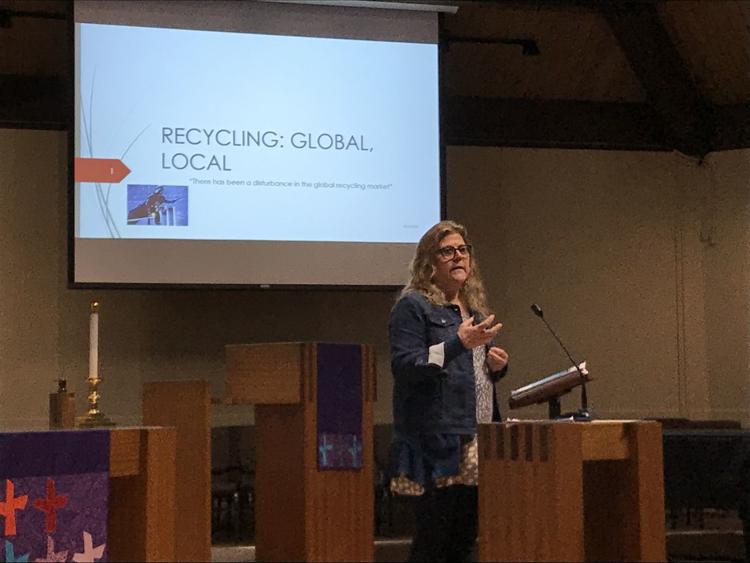 She said chucking nonrecyclable items into collection bins contaminates the entire load, which will become destined for a landfill. Among the products that shouldn't be recycled are No. 3 to No. 7 plastics, which include plastic packaging, plastic shopping bags, toys, refrigerator trays, CD cases and plastic wrap. Flower pots, shredded paper and glass aren't currently recyclable, she said.
She asked people to familiarize themselves with what can be recycled, including clean and dry newspaper, corrugated cardboard, direct mail, chipboard, office paper, steel and aluminum cans. Products made from No. 1 and No. 2 plastics, also known as PETE and HDPE, can be recycled. Common No. 1 and 2 plastics include most soft drink bottles, fruit juice containers, cooking oil bottles, milk jugs, laundry detergent containers and shampoo bottles.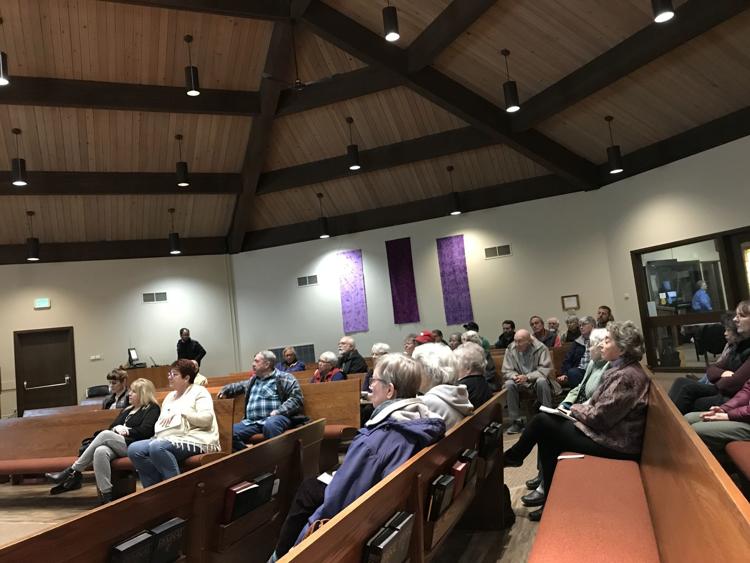 "We all need to be engaged in the process," she said. "We will continue to explore recycling and processing options and wait out the market upheaval for now."
Editorial Note: This article has been update to reflect that the Terrace Heights landfill no longer accepts plastic recyclables.