SELAH — As the source of rock for regional road construction the past 17 years, Rowley Quarry is running out of material.
Situated along the northeast side of the ridge that divides Selah and Yakima, quarry operator Granite Northwest seeks to significantly expand the mining area from 26 acres to more than 160 acres.
"The area we are working in, we're depleting the mineral resources and need to expand," Granite's resource manager, James Essig, said in a recent interview. "And we're exercising our rights within the county code to expand our mineral operations."
County planning officials are expected to make a final determination sometime this month on whether to allow the expansion.
But the expansion plan has met some resistance from a handful of adjacent landowners within a mile of the project. They fear it would not only mean dust, noise and vibration from rock blasting, but will aesthetically degrade the area.
And officials with the Selah-Moxee Irrigation District worry rock blasting could cause the collapse of a nearby irrigation tunnel.
Concern over the proposed mining expansion serves as a classic example of how the need for a mineral resource company to grow and remain profitable often collides with the interests of rural residential neighbors. The company has several road projects in the works — projects, company officials say, that create jobs and generate economic development.
"We understand the community's concern," Essig said. "We provide a service to the community as well."
Irrigators are worried, said Selah-Moxee district manager Nathan Draper, that blasting might compromise the tunnel and jeopardize service to 2,000 customers, including many hop growers.
The irrigation tunnel is roughly 1,100 feet east of the expansion. Because only a small portion is lined, Draper said it could be vulnerable to vibrations from rock blasting. He said the irrigation district wants Granite to acquire enough liability insurance to cover any damage that may occur to the tunnel and compensate farmers for any losses they might incur.
"We're not opposed to the expansion," Draper said. "We would just like our concerns to be addressed."
Essig said Granite Northwest hired experts to study the blasting issue and concluded there wouldn't be any adverse impact on the tunnel. Ongoing monitoring of blasts — which would number three to four a year — is also part of the expansion's mitigation plan, he added.
The requested insurance would be excessive, Essig said. "They want us to carry an insurance policy, a very large one," he said. "It's not realistic."
Draper said he's not sure what action the district is willing to take if Granite refuses to acquire the insurance.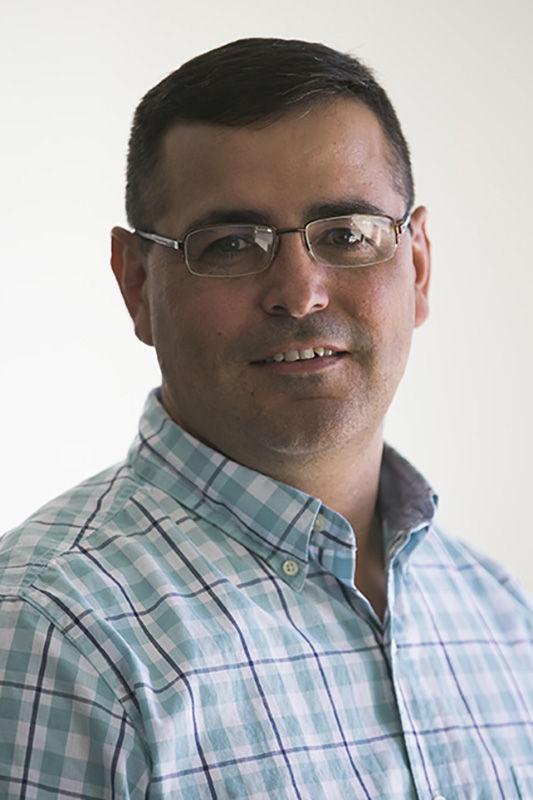 "We haven't had any discussions with Granite regarding the insurance aspect," he said. "We haven't got to a point to decide what to do if they don't get insurance."
Failing to meet the district's requests won't hold up the expansion, said Yakima County senior project manager Byron Gumz, noting that an engineer and a geologist studied where the blasting would occur and concluded the tunnel wouldn't be affected.
Granite Northwest, which is based in Everett and is a unit of publicly traded Granite Construction of Watsonville, Calif., plans to enter a long-term lease with Frank Rowley, who owns most of the seven parcels that are to be folded into the expansion. The expansion area is within the mineral resources overlay established by the county in 2007.
The Yakima County Department of Public Services determined in June that the project will not likely have significant adverse impacts provided certain actions are taken to minimize that potential.
The public has had two chances to comment on the plan, and the comment period has ended. The department will issue a decision on the project, which can be appealed to a hearing examiner.
Property owners are not persuaded the company has a good plan to guard against environmental and other potential adverse impacts. They worry that dust, noise and vibration will hurt property values.
Larry Blackett of Seattle worries that nearly 300 acres he and a partner plan for residential development won't sell if the project goes through.
"That's our concern, the potential for dust, vibration, noise and a look that isn't very aesthetically appealing for the sale of adjacent parcels," Blackett said in a recent telephone interview.
He said he's seeking representation from a land-use attorney to fight the project. "There should be an amount of fairness. There should be a buffer," Blackett said.
Property owner Judy Buermann, who lives just east of the project off of Sage Trail Road in Selah, has requested in a letter to the county that Precision Fruit and Antiques on East Selah Road be excluded from the plan.
That property is one of the parcels in the planned expansion and she fears Granite will stockpile there, bringing more traffic closer to her neighborhood.
"Now they're going to bring that traffic farther down the road, and I think it's just going to be a nightmare trying to get out of our homes," Buermann said in a recent telephone interview.
Essig said there will not be any stockpiling in that area and that fruit stand operations will not be impacted by the project. He explained that the fruit stand property is only listed in the plan because it's part of a parcel that reaches south, where mining would occur. According to the project application, all future mining would occur south of the current operation but not near the road.
Water will be used on roads and stockpiles to keep dust under control, Essig said.
Assessed values, which are not market values, of homes in the area range from roughly $180,000 to more than $630,000, according to Yakima County's parcel mapping website.
The company says opponents are overlooking the fact that the expansion won't increase the daily volume of mining operations — the surface area to be mined is moving in a different direction, but it's not going to result in more mining.
Roughly 250 trucks pull in and out of the mine during peak season of June through September, according to the expansion application. That won't change, Essig said.
When mining began at the quarry in 1998, operators agreed to several conditions, including preventing any water runoff from the site because of its proximity to the Yakima River; staying 75 feet away from a Yakama tribal cultural site in the area; and leaving in place a rock ridge as a visual barrier to traffic on Interstate 82. Operators also agreed to a dust-abatement plan and installed sprinklers to keep roads and stockpiles damp.
If the county, as lead agency, approves the project, the company will then seek the appropriate permits from the state departments of Ecology, Natural Resources, and Transportation as well as the Yakima Regional Clean Air Agency.
"All these permitting processes can be challenging," Essig said. "You want to keep things on track and moving forward."
This summer, Granite is expected to begin a $2.8 million project to widen a stretch of Fort Road in front of the Yakama Nation's Legends Casino and government headquarters. That project is being funded by a mix of state, county and tribal grants. Granite is also expected to overlay another stretch of Fort Road near White Swan, a $1 million county-funded project.