Yakima County recently finalized more than $4.9 million in homeless funding that will be distributed to area service providers over the next two years.
The most money went to Yakima Neighborhood Health Services, with more than $2.2 million overall and the Yakima Valley Farm Workers Clinic with nearly $1.3 million.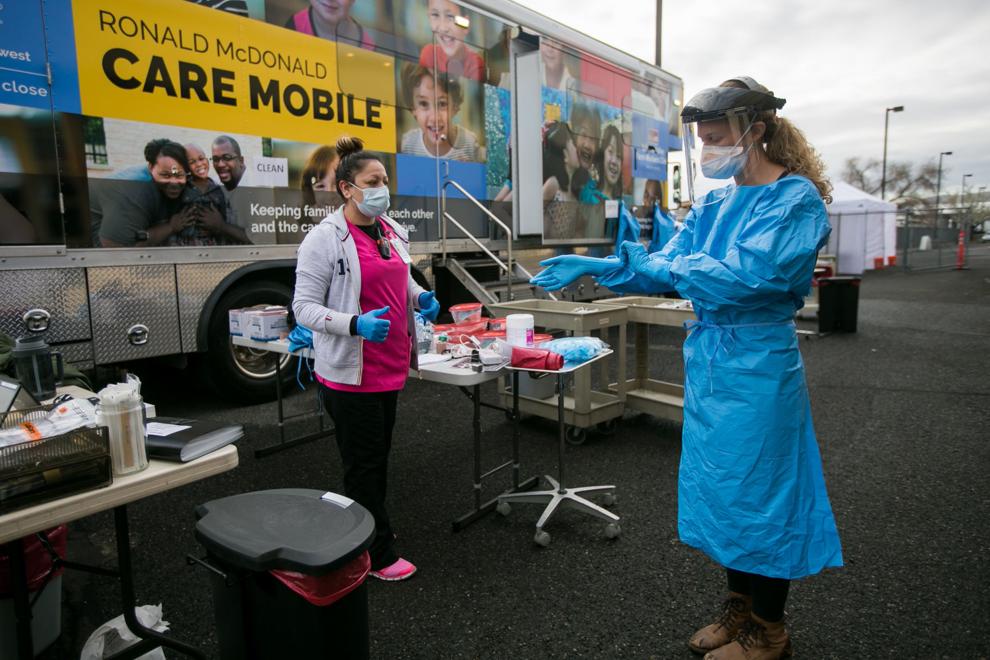 Other big recipients were Grace City Outreach, which operates Camp Hope in east Yakima, and Rod's House, which serves youth and young adults. Grace City was awarded $640,660 and Rod's House received $519,766.
The funds come from a mix of local property transfer fees and state grants for homeless services.
A bulk of the funds awarded — $1,674,000 — will provide essential housing needs, which could consist of limited rental or utility assistance, personal hygiene products, cleaning supplies and transportation assistance.
Neighborhood Health received $1 million in housing and essential needs funds while the remaining $674,000 went to the Farm Workers Clinic.
More than $943,000 will be spent on rental assistance, nearly $700,000 will go directly to shelter operations, and $230,000 will be devoted to outreach.
Outreach funding increased from about $108,000 in the last grant cycle.
Yakima County Public Services Director Esther Magasis said that was intentional.
"We're really putting focus on outreach," she said. "We really wanted to make sure we increase the resources we put toward that first engagement where we get people off the streets and into services."
Other recipients were Generating Hope, which operates Noah's Ark shelter in Wapato, the Union Gospel Mission in Yakima and the YWCA.
Generating Hope received $93,374, the mission was awarded $21,250 and the YWCA received $140,000.