Family, friends and members of the Naches Fire Department will gather Friday to honor fallen volunteer firefighter Blake Nelson.
Nelson died unexpectedly at Yakima Memorial Hospital on Oct. 22, his obituary said. He was 35.
Nelson leaves behind three children, Kennedy, 9, Henry, 4, and Charlie, 2, and his wife, Lindsey, who in February is expecting their fourth child — a girl.
A GoFundMe account has been established to help the family.
Naches Fire Chief Alan Baird said Nelson will be greatly missed.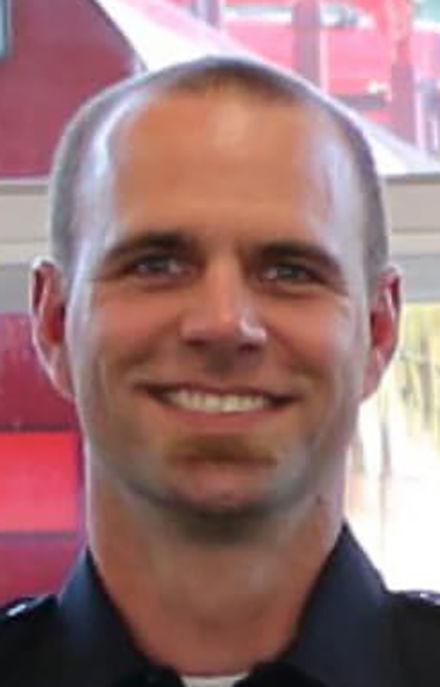 "He was very positive and enthusiastic guy to have around," Baird said. "Just a great asset not only as a friend, but as a member of the department."
Nelson had been with the Naches Fire Department the past two years. Before that, he spent 14 years as a wildland firefighter with the U.S. Forest Service, Baird said.
Nelson fought fires all over the country and the Naches department was lucky to have him, Baird said.
"He had a lot of experience and had a lot to offer," Baird said. "We were lucky he came in."
Nelson grew up in Cowiche, attended schools in the Highland School District, was a three-sport athlete and graduated in 2004, according to his obituary. He also worked for Columbia Basin Railroad, his obituary said.
Growing up, he loved the outdoors, trapping gophers, catching snakes and hunting, his obituary said.
A memorial service is scheduled at 2 p.m. Friday at Yakima Foursquare Church at 700 N. 40th Ave. in Yakima.
Baird said Nelson's passing was in the line of duty and that he will receive full honors at the memorial service.
The Naches Fire Department and the U.S. Forest Service will work in unison to help Nelson's family, Baird said.
"Whatever needs they have, we're going to be there," he said.