Every week, unaided by electronic mapping systems or road signs, rancher Mark Martinez traverses a web of remote high mountain roads in Okanogan-Wenatchee National Forest to bring supplies to his sheepherders.
Relying only on a mental map, he winds his way through the forest, at least 10 miles from the nearest town. At a time when most farmers have turned to modern technology such as drones to watch over distant flocks or pastures, Martinez instead depends on knowledge passed down by generations of his family.
Most mornings he's out the door before daybreak, driving hundreds of miles just to get to work. With his border collie Pippy in the backseat, Martinez rattles up bumpy roads in his Chevy Silverado to haul 1,800-gallon tanks of water to his sheep. He works fast to fill empty troughs, move herders' trailers and drop off food, hoping to get home before sundown.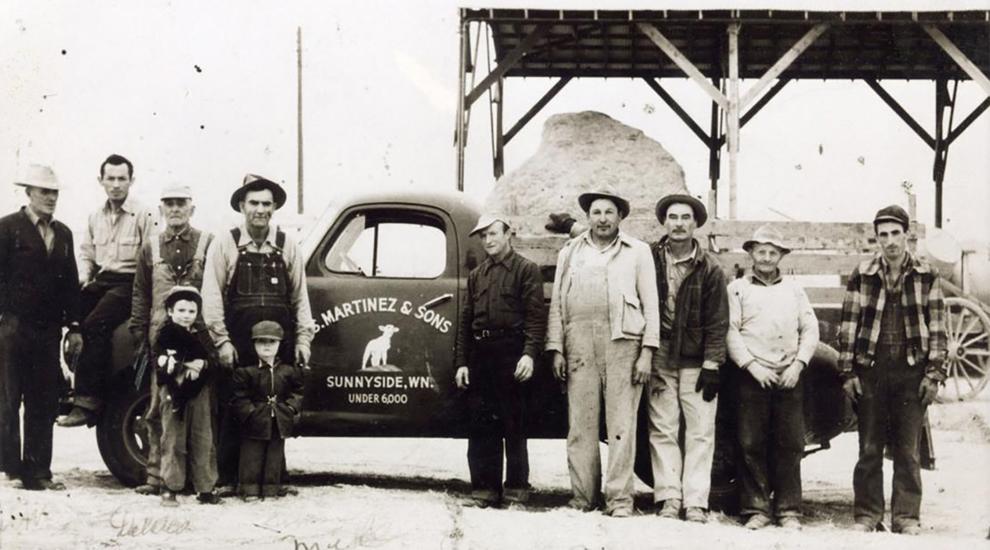 Family tradition
For Martinez, helping run his family business, S. Martinez Livestock, is much more than just work. It's a tradition that has been in his family for nearly a century, a labor-intensive year-round process that spans hundreds of miles across the eastern side of Washington state.
The Moxee-based operation started in 1920 after Mark's grandfather, Simon Martinez Sr., immigrated from Spain. He moved to Yakima with only $20 and a will to work. At first he worked as a sheepherder but later purchased his own sheep in 1926.
Now, the Martinez business is the last remaining large-scale operation in Washington state where sheep are allowed to graze on U.S. Forest Service allotments.
Working together
The Martinezes have worked with the Okanogan-Wenatchee National Forest for decades, grazing sheep on nine allotments. The family and the Forest Service work together to ensure the arrangement works as planned, from the scheduling of where sheep graze to regular communication with range technicians.
"We set up with (the Forest Service) before the season starts. We make sure plans are put on paper, and then carried out throughout the season," Martinez said. "We make sure everyone is involved, on the same page, so there are no bumps along the way."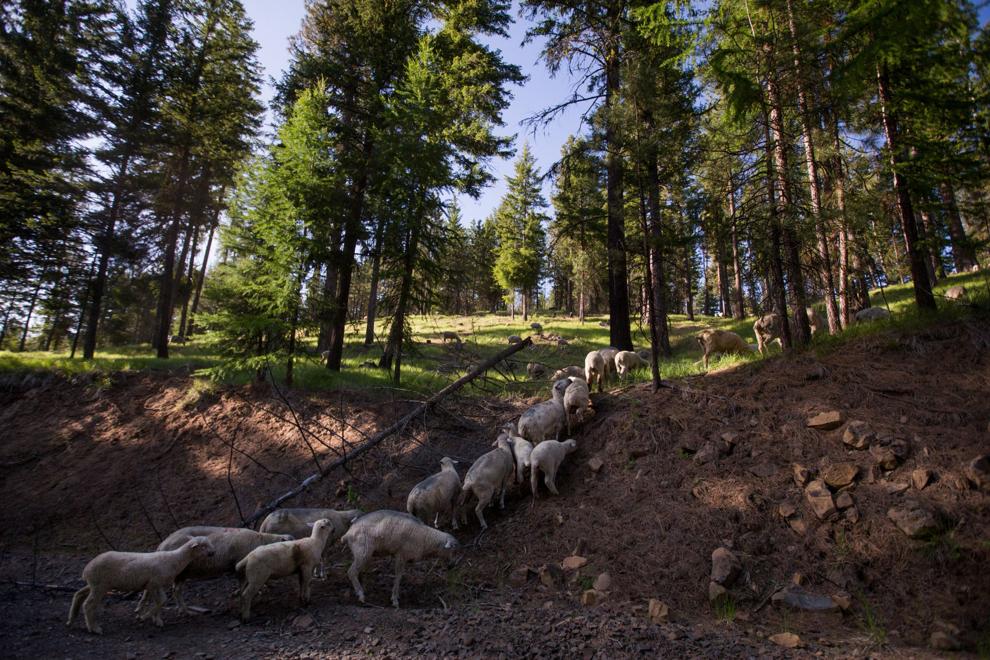 Through innovation, collaboration and grit, they have found solutions to challenges, such as wildlife conservation and road access, and continue to keep their age-old traditions alive.
Forest Service environmental coordinator Jodi Leingang, who has worked with the Martinezes for years, said the agency has always administered permits to ranchers. But starting in the early 1990s, the relationship with S. Martinez Livestock became more of a partnership.
Although there has been tension at times, Leingang says working with the family has been one of the highlights of her career.
"They never quit trying, quit coming up with ideas," she said. "They look out into the future to prevent problems."
The family works diligently to keep the business going.
"We go through a lot of hassle to keep our sheep together," said Carol Martinez, matriarch of the Martinez clan and Mark's mother.
Carol is modest about the family business – she says the "real" sheep-herding takes place in states such as Montana and Idaho, where large operations are more prominent. But the key to the Martinezes' longevity, she says, is their versatility. As the profitability of wool and lamb has declined over the years, the family has expanded to cattle, hops and apples.
"It helps to be diversified," Carol said.
Process
Diversified or not, grazing sheep is probably their most time-consuming endeavor.
"There are many pieces that fit together," Mark Martinez said. "It's not like a vehicle; you can't just park it and leave it in a parking lot. They have got to eat and drink just like we do."
Each year, the operation follows a seasonal grazing schedule on public and private land allotments stretching from Mabton to Peshastin.
The process starts in the spring at the Martinez lambing camp in Mabton. Hundreds of sheep are trucked out to various lands to feed, with herders moving them every two days to avoid exposing plants to intense grazing and allow sufficient time for flora to recover.
During the grazing season, Martinez helps herders by bringing them supplies, such as water and food, once a week, but that's just a fraction of his workload.
"With anything, it's good quality labor that is entrusted with your livelihood. That is one of the key components to any operation," he said.
The sheep don't take a day off – neither do the Martinezes or their workers.
Whether it's a fire, lost sheep or injured guard dogs, the work seems never-ending. Before moving long distances, the team builds pop-up corrals to count and round up sheep. They frequently check the sheep for diseases, transporting any animals showing signs of sickness back home to Moxee, where they can be watched by Carol Martinez.
They avoid areas where sheep may run into cougars or bighorns, and also work with Department of Fish and Wildlife range riders who keep wolves away. Herders walk hundreds of miles up and down forested mountain sides from late spring to early winter, while Martinez helps move their trailers so they have a place to rest at night.
At the end of the year, all sheep are brought back to the Martinez lambing camp, where they're sheared and pregnant ewes are watched over by sheepherders. The workers are kept busy feeding, corralling and aiding the mothers, helping birth up to hundreds of babies each week.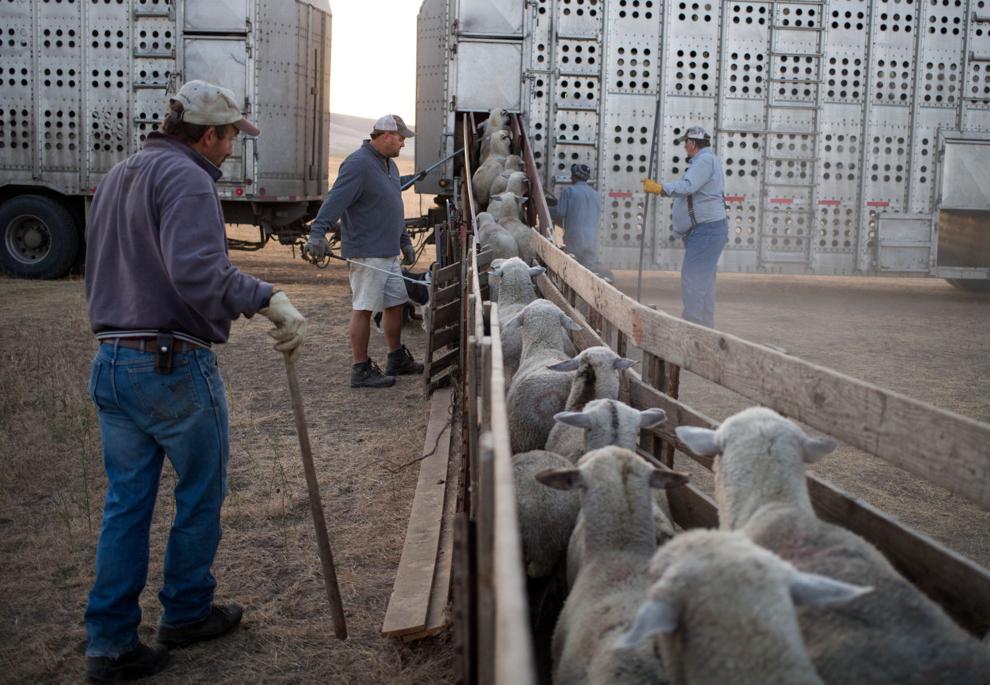 Despite odds, they continue
At its peak during the 1970s, the Martinez operation's grazing lands spanned from Richland to Twisp, and the family had about 12,000 sheep.
Now they have about 4,000.
At a meeting last year, state and federal land managers presented a report indicating seven of the nine grazing allotments the Martinez family use for their sheep in the Okanogan-Wenatchee National Forest are at risk for disease outbreak between domestic and bighorn sheep. The analysis suggested that domestic sheep were too close to the bighorns and could spread disease.
Although domestic sheep rarely show symptoms while carrying pneumonia, scientists believe they can transmit it to bighorn sheep if they are in close proximity. There have been no recorded incidents of disease transmission between domestic and bighorn sheep in the Okanogan-Wenatchee National Forest but other herds in Central Washington have been affected.
But Martinez does not believe domestic sheep are the culprit.
"I guess it's one that there is still some unknown there. It's not domestics that are the cause of the demise in the population," he said. "There are a bunch of other variables that come into play."
The recent studies have the Martinezes worried they may lose some of their key grazing areas, which they depend on to keep the operation going. They are uncertain of how long the business would be able to continue without access to those lands.
"Right now, for the long term it's just a big unknown," Martinez said.
Although no decision has been reached, the family is planning for the future. They recently acquired a new grazing permit from the Department of Natural Resources for land near Wenas. They are grateful for the opportunity and happy it is close to home.
Whatever changes may come, the family is devoted to their wool and lamb business. With a team effort and a strong will, they continue to keep the historical Western tradition alive. Martinez is helped by his brother Nick, mother Carol, sons Mitch and Rhett, and his sheepherders.
Mitch, 27, is next in line and would be the fourth generation to take over the family operation. His commitment and efforts represent hope for the future.
"It's every father's dream to have your kids continue, be happy for them. To have it go on to the fourth generation is what I'd like to see happen. Every family business needs that to carry on," Martinez said. "Right now, for the long term it's just a big unknown."
But unknowns have never stopped Martinez before.
When asked why he persists with the sheep business, he said, "I guess it's in your blood."