Dave Kellett was a detective with the Yakima Police Department when he met Robert Keppel at a 2003 seminar for investigators in Ellensburg. Keppel was known for his dogged pursuit of serial killers, in particular Ted Bundy and Gary Ridgway.
Kellett emailed Keppel in 2004 about a cold case of a young woman found murdered in an abandoned van in downtown Yakima on July 25, 1977. She had been hit on the head three times with a heavy object, stabbed, strangled, sexually mutilated and left face-down on her hands and knees in the back of the van parked at 309 S. Front St.
Authorities estimated she was between 18 and 28 years old and thought her nude body had been there about three weeks. She had never been identified. Kellett emailed Keppel with details about the case, including specifics about the mutilation, in hopes Keppel might recognize something.
"Having investigated many of the violent sexual criminals of the '70s in the Northwest, does this sound familiar to a particular offender?" Kellett wrote. "I believe that this is the last chance for this girl to be identified and anything done to solve this crime; what would you suggest I do to proceed?"
He admitted the case was daunting. "There is so little information to go on, and so many errors made, I fear that I may not be able to do enough," Kellett wrote.
Keppel responded with enthusiasm. "No evidence, very cold case, no victim ID: Just my kind of case!!!!!" he wrote.
"I was grasping at straws," Kellett said recently, reaching out to anyone who might be able to help. Keppel was "very gracious" and "did a little bit of networking for me, which I appreciated, but again not a whole lot resulted from it."
Kellett is among multiple Yakima city police investigators who have worked to identify the young woman. She is one of three Jane Doe cases in Yakima County in the online database of the National Missing and Unidentified Persons System, commonly known as NamUs.
Authorities exhumed her from Tahoma Cemetery on July 28, 2004, so DNA could be extracted to develop profiles for the FBI's National DNA Index System and its National Crime Information Center, an electronic clearinghouse of crime data accessible to criminal justice agencies nationwide. The NCIC includes records on missing and unidentified persons, and Doe is among them, but there's never been a potential match.
Since Doe was exhumed and reburied at Tahoma 2½ months later, DNA technology has advanced. Genetic genealogy — an investigative technique combining DNA extraction and traditional genealogical research to establish relationships among individuals — helped catch the Golden State Killer. It continues to help identify killers, as well as Jane and John Does who've been lost to their families for decades.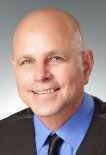 Creating a thorough DNA profile and submitting it to a genetic genealogy database for potential connections with relatives would cost around $6,000, said Jim Curtice, Yakima County coroner. He is among several current and retired city, county and federal investigators who want to obtain funding for genetic genealogy in the Downtown Doe case.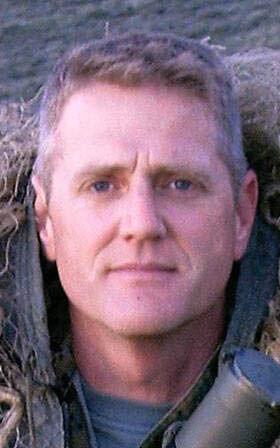 Kellett retired from the Yakima PD in 2011. He lives in Oregon but returned to Yakima earlier this summer for a small private meeting arranged by retired city police officer and now-novelist Vic Kusske, who patrolled the city's rough downtown core for years. The group included Curtice, chief deputy coroner Marshall Slight, investigators and a few private citizens.
All of them want to see Yakima County's Jane Does identified so the women can be returned to their families and receive proper, respectful burials. The young woman found downtown is the oldest of the three cases — remains in the other cases were discovered in February 1988 and December 2008 — and time is getting short as relatives who knew her are aging and possibly dying.
"If she was 22 years old in 1977, she could potentially have a parent or siblings still alive. A parent would probably be 90 but siblings could be in their 60s and 70s," Kellett said. "There's going to be a loss of anyone who would care pretty soon.
"There is a time element to this. If this gets solved 30 years from now, she might have a niece or nephew. But someone who knew her, and would care about her" would likely be gone by then, he added.
Authorities know Doe's attacker might be dead. They don't expect to find her killer. "All we want is for the person to be identified right now. That's our goal," Kellett said.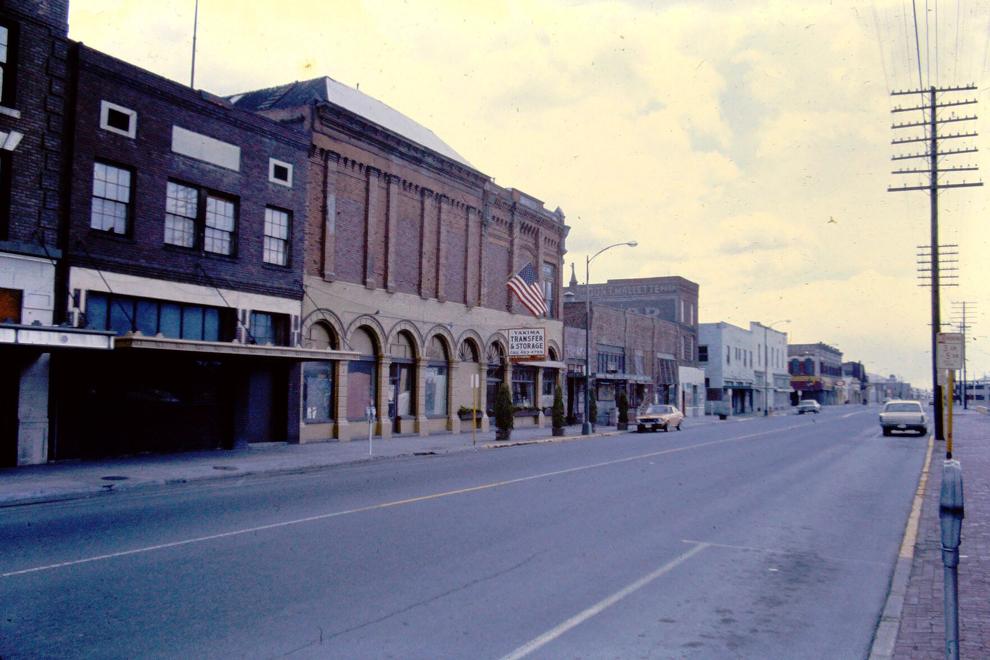 Barely news
The discovery of a murdered woman's decomposed body on a Monday morning in a fenced Yakima Hardware Co. lot was never front-page news in the summer of 1977. It barely made the news at all after the first mention referred to the remains as male.
"Man's badly decayed body found in vehicle" was the headline on the brief on Page 3 of the July 26 Yakima Herald-Republic. The short story said Yakima police found the partially clothed body of a man in a van owned by the Yakima Valley Opportunities Industrialization Center, known as OIC.
A green sweater had been placed over the upper body and no pants or wallet were found, the story said.
Then OIC Director Henry Beauchamp said the van hadn't been used for at least a year because of faulty brakes and that its rear door could be latched but not locked. The nonprofit was then at First and Walnut streets and had leased a spot in the parking lot, he said. The body was found after employees of a nearby business reported a foul odor coming from the van.
The headline on a second brief, which ran July 28 on Page 9, said "Body in the van identified," but that was only correcting the sex of the body.
"The woman, Caucasian, was about 5-foot-8, 130 pounds with short dark brown hair," that story said. Police thought she was about 25 years old. Doe had a five-point star tattoo near the top of her inside right thigh, and an autopsy showed she had a recent hysterectomy. She also had excellent teeth and showed evidence of orthodontic work.
"A high-thigh tattoo would have been fairly rare in the mid-70s," and it was unusual that such a young woman had her uterus removed, Kellett said.
Police found clothing and shoes nearby — white cotton panties stenciled in red lettering with "SCOTT-LILLIE-2H," a yellow and white handmade dress, blue corduroy Farrah brand jeans, a white sock with blue and red trim and a pair of black shoes with tan soles.
Buttons from the pants were found up to 8 feet away from the van, and a pair of shoes on the roof of a nearby warehouse probably belonged to the victim, Kellett told Keppel. Investigators also collected a Forever Yours candy bar, an empty package of Winston cigarettes, five cigarette butts, a book of matches, a piece of a paper towel and a piece of paper with typewritten letters from the area.
All went into evidence, as noted in property records included in a public records request. Authorities made dental records and sent Doe's fingerprints and tissue samples to an FBI lab in Washington, D.C.
A detective started combing through teletypes for any news about runaways and missing women. Doe didn't match any local missing persons, nor any apparent missing persons in Washington at the time.
"Identifying body to take some time," said a July 29 headline.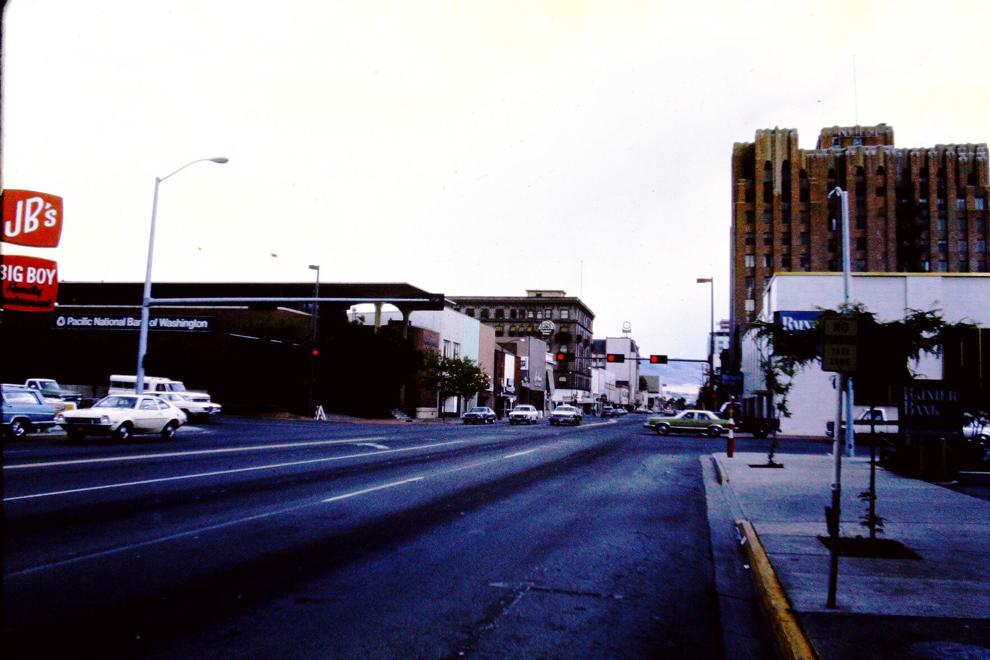 Without a name or face
It's not that investigators haven't tried to identify Doe. Numerous documents received through a public records request show the extent of various detectives' efforts, which included returning phone calls with information about who she may have been and responding to letters sent by concerned relatives of women missing within and beyond the Yakima Valley.
One caller speculated Doe was a woman living with her boyfriend at Congdon Orchards in West Valley. A notary public remembered a couple who came to her office with divorce papers and thought the woman might be Doe. One man thought it might be his ex-wife. Another gave the name of a dancer at the Alaska Corral, a strip club on the south side of Yakima Avenue between Front and First streets.
A criminal investigator for Olympic National Park reached out because a woman had been missing from Mount Rainier National Park. The owner of the downtown Topic Cafe thought she had seen a girl fitting the description hanging out in the North First Street area. The girl had lived at the nearby Roza Hotel at one point and more recently had been hanging out with members of a motorcycle gang, she told investigators.
Authorities thought Doe came from somewhere else and may not have been in town long. They took leaflets with information about the case and distributed them at the Western States Crime Seminar in Sparks, Nev., on May 8, 1978, and the 40th National Robbery and Homicide Conference in Oklahoma City, held March 26-30, 1979.
Police had no portrait of Doe to share. Her body was in such poor condition, a composite sketch was never made. Without a name or a face, it was as if she never existed.
Kellett grew up in Yakima and was a student at Davis High School when Doe was murdered. After graduating, he worked for his father's floral business for a few years before becoming a reserve deputy for the sheriff's office in 1982. He joined the Selah Police Department in 1983 and became a Yakima police officer in 1988.
From the 1970s well into the 1990s, Yakima's downtown core was a much grittier place. Prostitutes walked the blocks along Yakima Avenue, within sight of the original Union Gospel Mission on South Front Street and Stockman's Cafe and the Blue Banjo bars on North First Street. Drugs were rampant and the Alaska Corral attracted customers looking for topless dancers, or more.
"We had 'the Ave' and what we referred to as 'the Hole' — southeast Yakima, where there were a lot of drug sales," Kellett said. "There was still the strip along North First (Street), very close to where this would have been. ... A lot of bars, a lot of drugs, a lot of prostitution."
Investigators don't know if Doe was a prostitute. "We have no idea. However, there are some indicators that she would have been involved in that circle," he said.
The possibility that Doe was a prostitute brings up "the reputation of cops ignoring a victim like this," Kellett said. "Just generally I felt a corporate guilt, I guess" because "if you assume somebody's a prostitute and a victim, they're not worth as much.
"I've even come across other departments in dealing with it, in reaching out and somebody saying, 'Who is this woman? Potentially a prostitute. Why do you care?'" he said. "I care because you didn't, you don't."
A fan of Michael Connelly's series of novels about LAPD homicide investigator Harry Bosch, who believes "every case counts," Kellett mentioned his favorite quote.
" 'Everybody matters or nobody matters.' I thought about that quite a bit," he said.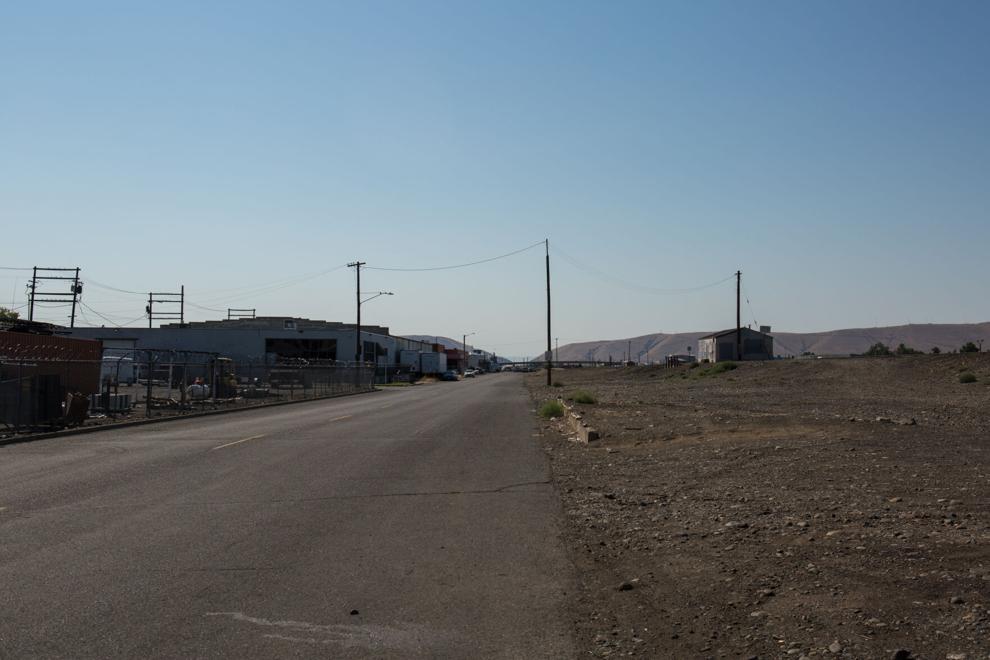 Evidence destroyed, records lost
Kellett joined YPD's detective division in 2002 and became a major crimes detective in 2003. Part of the job is looking into and learning about old cases and unsolved cases, he said. He began reviewing Doe's case in June 2004.
"I probably looked three or four times at unsolved case books in Yakima ... this was the most unsolved. The glaring hole is we don't even know who the victim was," Kellett said. "I said I'm going to put everything on this.
"There were so many obstacles from the start, unfortunately."
It began with an exhaustive search locally for any related evidence. Maury Rice, the coroner at the time, told Kellett all records from 1977 had been lost, including Doe's dental records. Clothing found at the scene and taken to the roof to dry had been thrown out by a janitor Aug. 3, 1977. The other evidence was destroyed in 1980, according to documents provided through a public records request.
With the advent and advancement of DNA technology, investigators got a court order to exhume Doe's body for a DNA sample. A section of bone from a femur provided that, but there was yet another major setback.
"When we exhumed the body, there was no head," Kellett said.
Doe's skull had been sent to the University of Washington for further study. This was common practice before DNA analysis, and before many police departments and medical examiners had their own forensic experts.
The skull's location is unknown. Because it was missing, Doe's race could not be determined, state forensic anthropologist Dr. Kathy Taylor wrote after she examined Doe's remains on Aug. 25, 2004.
Taylor, who was highly regarded for her expertise and respect for families in handling such cases, died in August 2021.
Kellett will always want to see Doe identified. Today he's the executive director of Eagle Fern Bible Camp in Oregon; his wife volunteers there. He is a firearms expert and occasionally teaches private security classes.
He is also the father of a daughter, which drives him on a deeper level.
"Here was a young woman who maybe made some wrong choices," he said. "We have no idea, but there's got to be somebody out there who missed her, wonders what happened to her.
"It just seems like that was our job as a homicide detective, to speak for those who can't."