Kristian Rodriguez had a simple reason for learning how to drive. "To get from point A to point B," he said.
The 16-year-old said he wanted to learn to drive as soon as he was eligible, which starts as young at 15 years old in Washington. He encouraged people to get started with driving as soon as they can.
But Rodriguez is an anomaly among young people these days. Teenagers are getting their drivers licenses later than previous generations and many wait until they are 18 and no longer have to take drivers training courses, which cost hundreds of dollars.
Young people who take driver's education before they get their license are safer drivers than their peers who don't, research shows.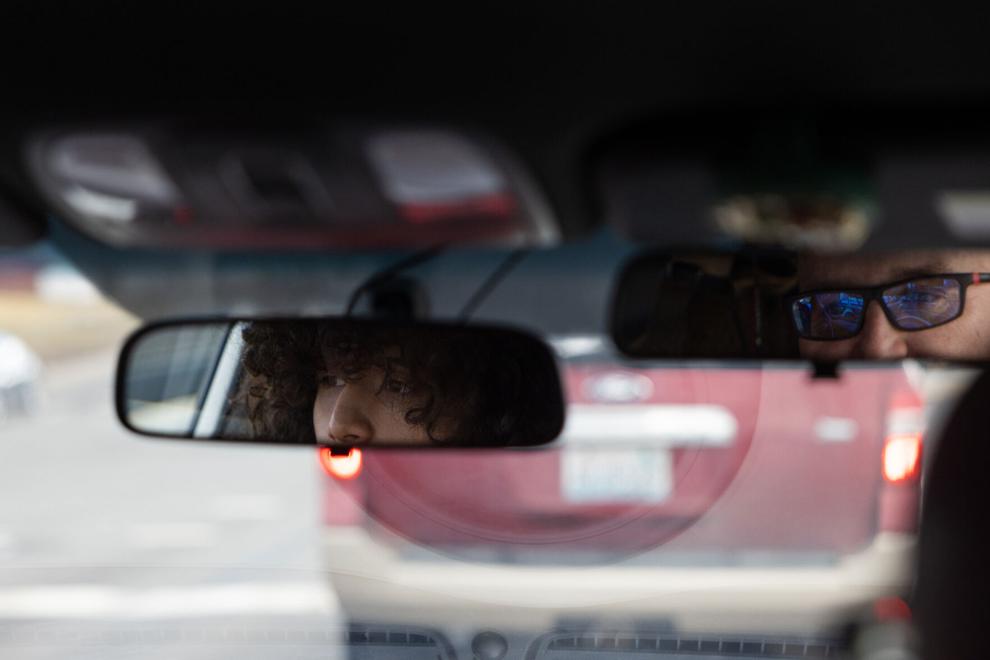 A proposed bill making its way through the Washington Legislature could shake up that pattern. Starting in 2025, it would require new drivers under the age of 25 to take driver's safety courses before they receive a license. The course requirements differ based on age.
The bill passed the state Senate and received a public hearing in the House Committee on Transportation Thursday afternoon. It has support from both parties and the driver's education industry.
"As much as I'm not necessarily in favor of government interfering in people's lives, I think the data shows that this bill is necessary," said state Sen. Curtis King, a Yakima Republican and ranking member of the Senate Transportation Committee.
The bill also sets up a subsidy program to help low-income drivers and school districts afford driver's ed.
Bill basics
Under current state law, teenagers can get a driver's license starting at 16 years old. Minors must complete a driver training course, which includes 30 hours of classroom training and six hours of behind the wheel training. Minors also need to have their permit for six months and complete 50 hours of behind the wheel time with an experienced driver.
Teenagers then must take and pass the knowledge and driving tests to get an intermediate driver's license from the state which automatically transfers to a regular driver's license once the person turns 18.
People 18 and older just need to pass the tests and can obtain a license.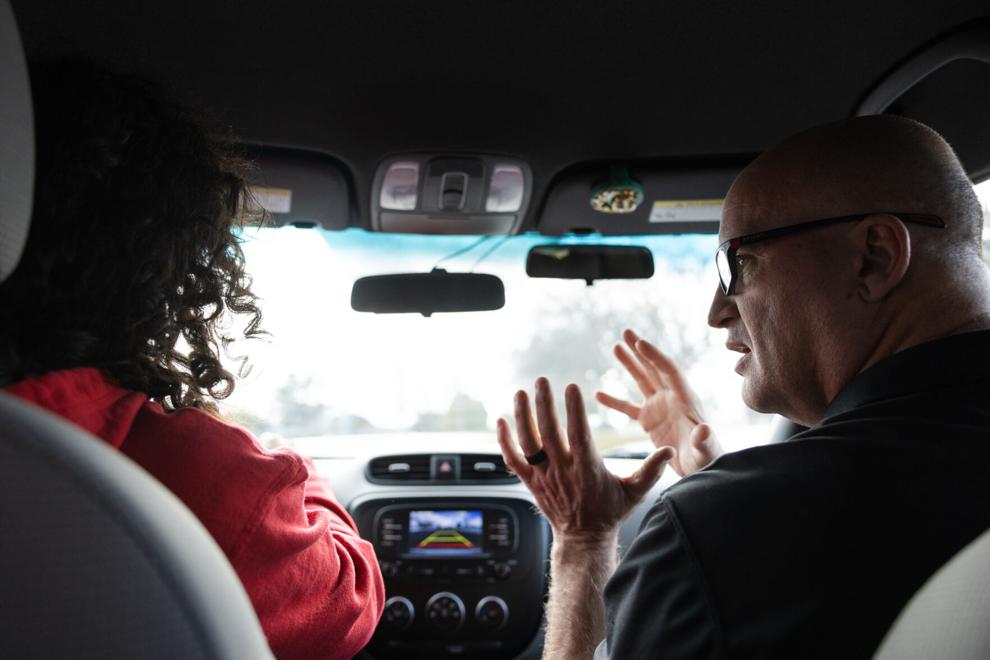 Senate Bill 5583 would require new drivers between the ages of 18 to 22 to complete a full driver's ed course to obtain a license. People between the ages of 22 and 25 must complete either a condensed traffic safety course or an online course plus three hours of behind the wheel training.
If approved, the changes would take effect Jan. 1, 2025.
The bill would also require the state to subsidize some driver's ed programs. Vouchers would be available through the Department of Licensing for low-income Washingtonians. The rules for distributing the vouchers will need to be set up by 2024.
The state must also set up a grant program to help school districts pay for driver's education courses. The program must prioritize schools where many students qualify for free or reduced lunch, which would include several in Yakima County.
An increase in the fee for permits and driver's license examinations would pay for these subsidy programs.
"We needed to do something to protect these young people and as they learned how to drive," said King, who represents the 14th Legislative District which includes part of west Yakima, Selah and the Yakama Reservation.
King voted to approve the bill, and thinks it has a strong chance of passing.
Driving instructors weigh in
The driver training industry has voiced support for the bill, though it faces some questions on how it might keep up with the increased demand the bill would likely bring.
Lynn Rogers owns Parkside Driving School, which operates in Yakima and the Tri-Cities. He is also a member of the Professional Driving School Association of Washington. He testified on behalf of the association at a public senate hearing regarding the bill on Jan. 31.
In his testimony, Rogers said he supports the bill because it will improve road safety.
In an interview with the Yakima Herald-Republic, Rogers pointed out that young drivers have a disproportionately high rate of crashes, with untrained drivers posing an even greater risk.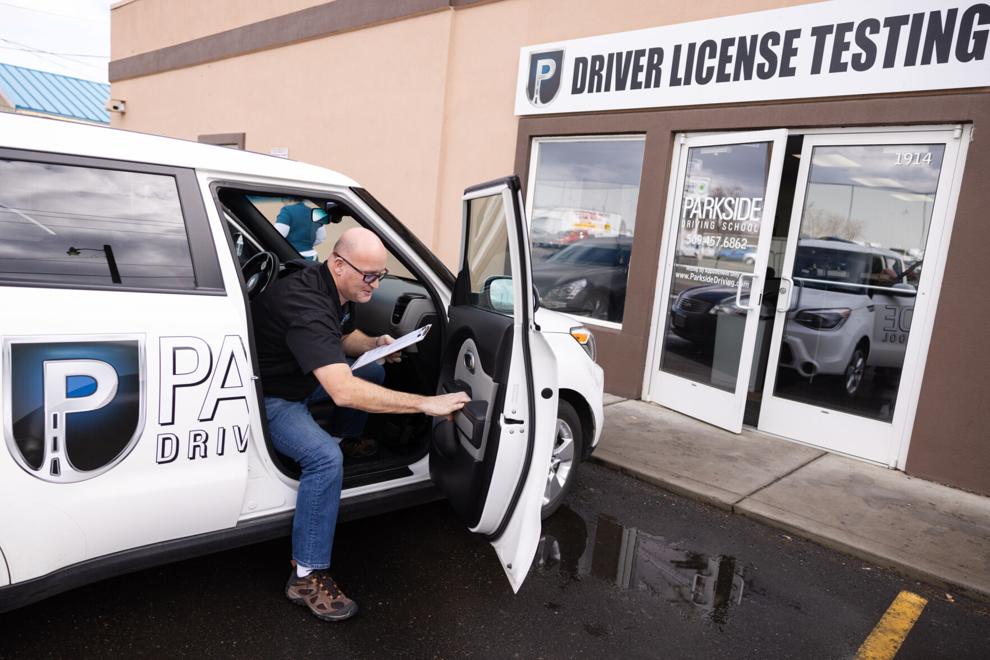 "From a public safety point of view, the fact that there's a pathway for somebody to get a license without really going through any training is contributing towards deaths on our roads," he said.
Rogers said that young drivers who practice driving exclusively with parents or family members may inherit outdated driving practices. For many parents, it's been decades since they learned to drive, and they may not have kept up with changes like professionals do.
John Tull is co-owner of FACT Safety, which offers driver's ed courses, along with safety consulting and classes on first aid and CPR. He said when driving instructors work with new, young drivers, they can correct their practices before the bad habits cement themselves.
Driving instructors follow research-based curriculum, Tull said. That gives them an edge when it comes to providing new drivers with safe and legal driving skills.
But good instructors can be hard to find. Tull and Rogers said they've had trouble finding workers. Rogers said the odd hours of the job may be partly to blame. Though these businesses can administer driving tests during the day, instruction mainly takes place during evenings and on weekends, when teenagers are out of school.
FACT Safety driving instructor Irving Hernandez said he also noticed a lack of Spanish-speaking driving instructors. He gets students who come up from the Lower Valley because he's one of the few bilingual instructors in the area.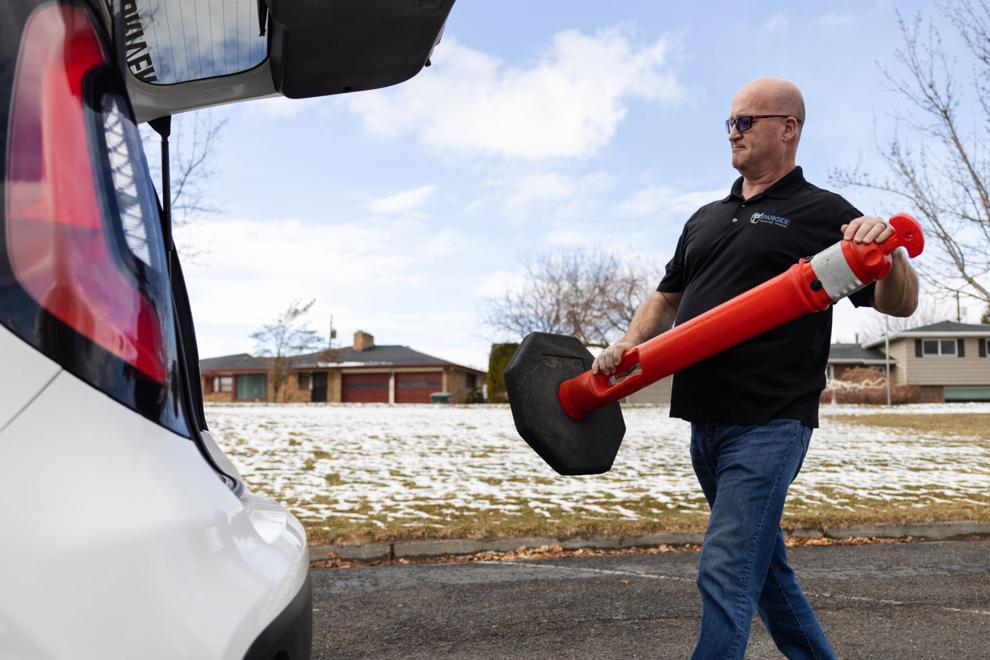 Rogers said that if the bill does pass, he anticipates being able to administer training during the day to older teenagers and young adults who are not in school during those times. He thinks that would allow him to make more of his part-time staff fulltime.
Rogers and Tull said the overhead costs for driving schools — particularly vehicle maintenance — are high. Each student pays around $500 in tuition, but margins are slim, they said. They were unsure how much they would be able to grow their staffs or if new driving schools would emerge to meet a growing demand for training if the bill passes.
"Quite frankly we're going to need some help," Rogers said.
School programs
The subsidy program portion of the bill could revive driver's ed programs in public high schools. Most schools stopped offering these programs over the past two decades, after the Legislature ended funding.
In Yakima County, Toppenish High School is the only public school that still offers driver's education courses, though Grandview High School allows a private driving school to have classes on its campus.
THS Principal Bonnie Smith said the school's driver's ed course is self-sustaining, with student tuition covering the instructors' pay. High school teachers from Wapato and Zillah serve as the instructors.
For the approximately month-long course, students meet after school three days a week for classroom lessons. Behind-the-wheels practice takes place after school, on weekends or during breaks, Smith said.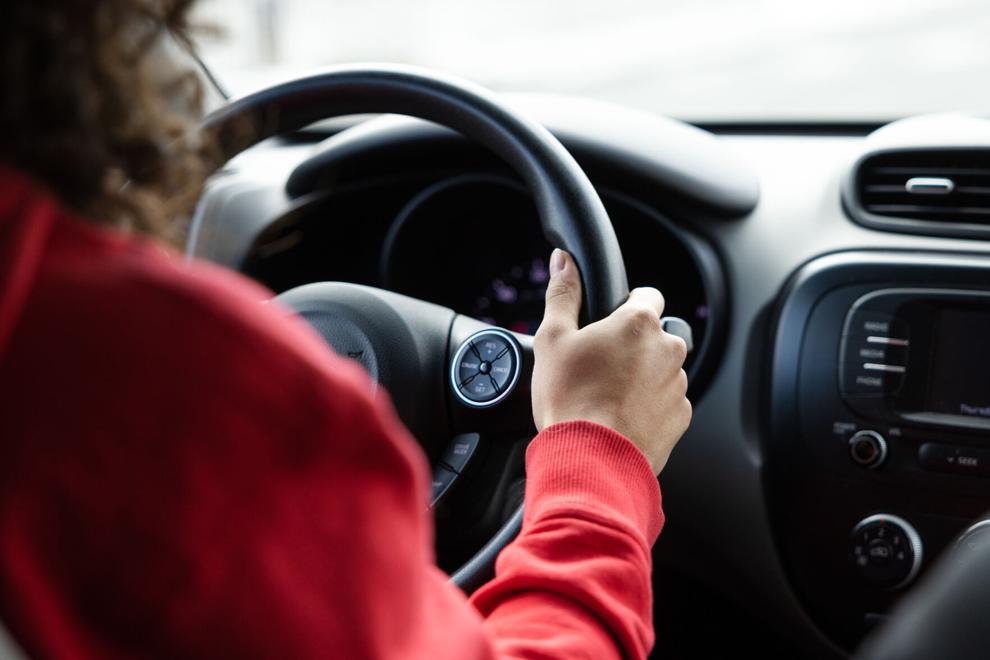 The classes are open to students from any district, but holding them on campus makes makes it easily accessible for THS students.
"Toppenish goes the extra mile to offer such opportunities ... so that students have options - can get a job, help out their family, get to school/athletics or participate in school club events," Smith wrote in an email.
Smith also said that teaching students to drive is one way to make them college and career ready, something high schools emphasize.
The school driver's ed subsidy program will prioritize schools with a high number of students who qualify for free or reduced price lunches, an indicator that those students come from lower-income households.
In Yakima County, all high schools except West Valley have at least half of their student population qualify for free or reduced lunch. Ten local high schools have a student population where at least 75% qualify.
Statewide, the number of high schoolers that qualify for free or reduced lunch is closer to about 47%, according to data from the Office of Superintendent of Public Instruction for the 2022-23 school year.
But Rogers pointed out that most schools will have to start from the ground up when it comes to building driver's ed programs, since they have not offered classes in years. They would need to find teachers willing to train to be driving instructors.