ELLENSBURG — While walking through a campus bustling with students the Friday before classes started, new Central Washington University President Jim Wohlpart became emotional.
"The vibrancy, the life, the passion, the enthusiasm, the laughter that students bring is so incredibly important," Wohlpart said.
CWU is welcoming students back to campus for in-person classes that start Wednesday after more than a year of mostly virtual instruction because of the COVID pandemic. Staff members said they were excited to see the Ellensburg campus alive with students again, while incoming freshmen said they look forward to getting the college experience.
CWU Director of Bands T. André Feagin returned to campus ahead of the start of classes to lead the preseason camp for the Wildcat Marching Band. This is the first time since 2019 the university could have the camp. He said students seemed eager to return to their activities.
"I really have sensed that there's been an electricity, just on the campus in the past couple days," he said. "It feels different."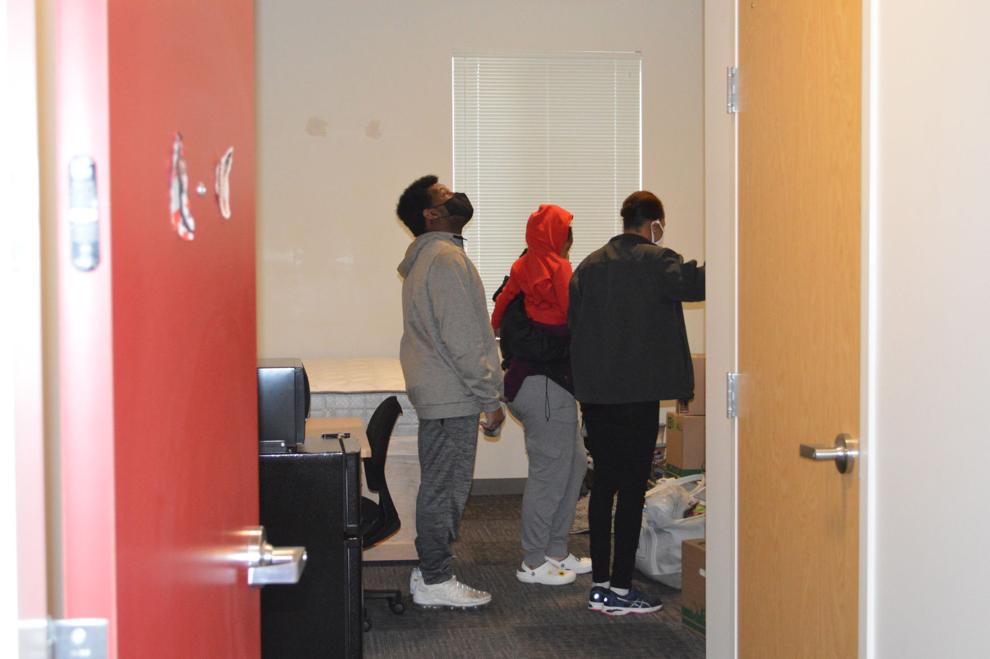 College during COVID
Rules to reduce the spread of COVID-19 are in place. A committee of students, staff, faculty and local health officials formed in mid-June and met weekly to outline a re-entry plan, Wohlpart said.
Anyone on the CWU campus must wear a mask when inside. Masks may only be removed inside when a person is alone. Facial coverings are required outside for unvaccinated students and staff, and highly encouraged for vaccinated ones.
Around campus in the days before classes began, most students wore facial coverings outside.
Greg Lyman, an electronics engineering technology professor who taught some hybrid classes with in-person components last school year, said students had no trouble following COVID safety guidelines.
Lyman also serves as faculty senate chair. He said safety is the faculty's top priority this year.
"I think the planning task force and the leadership at CWU have been doing a stellar job of getting everybody prepared to have a safe reopening," said Lyman, who has been a part of those reopening discussions.
The university saw an enrollment decrease during the pandemic, Wohlpart said. This mirrors the college enrollment drop nationwide. The school had nearly 15,000 full- or part-time students at eight locations in 2019, with about 10,000 on the Ellensburg campus.
Wohlpart said that the university anticipated the enrollment drop and was financially prepared for it.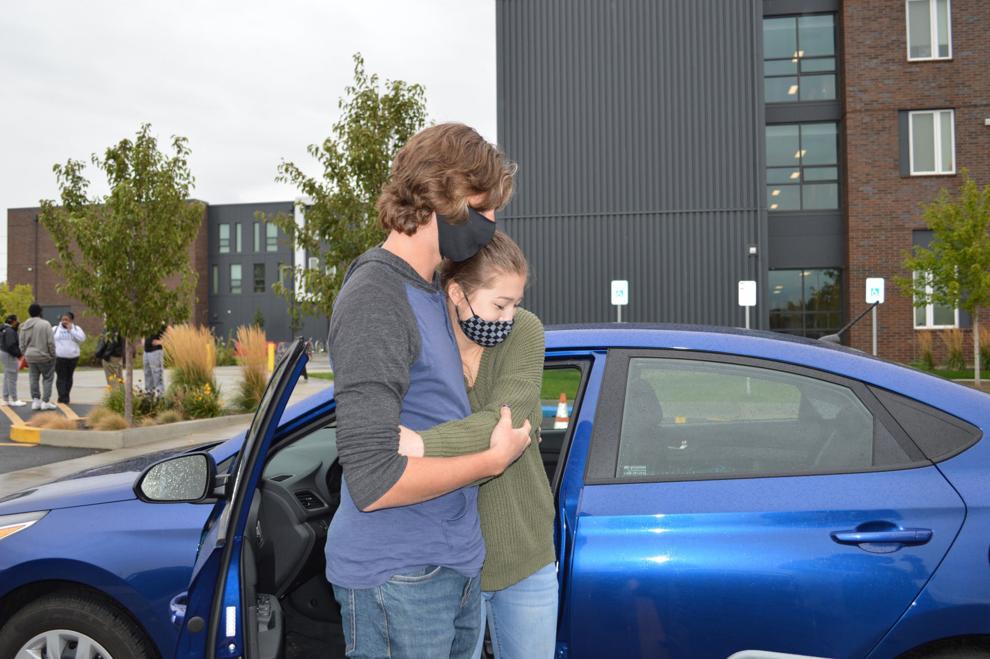 The college experience
Ahead of the start of classes, CWU students and family members hoped for "the college experience" in a school year that looks a little more normal compared to the last.
"I hope that she has the college experience, the fun, the excitement, the adventure, and also gets a good education," CWU mom Megan Vermillion said while dropping off her daughter, freshman psychology major Alivia Hunt.
Vermillion's eldest daughter graduated from CWU in spring 2021. She said she was nervous leaving Hunt at college but called her the most mature of her three children.
Hunt said she was looking forward to the independence that comes with college.
Freshman psychology and nutrition student Kendrick Smith said he's been enjoying his first few days on campus, especially getting to know other students.
"I've been meeting a lot of new friends," he said.
Hydia Mitchell, an incoming law and justice student, said that CWU was the best fit for her and after seeing her dorm room during move-in she felt excited for her college career.
She said that COVID is on her mind this year.
"But I have to get school done, so I can't let it stop me," she said. "But I will be safe throughout campus."
The Seattle-raised student said she'll miss spending time with her family and eating homemade food.
Her mom, Angel Mitchell, said she is already figuring out ways to visit her daughter frequently during the year.
"This is my oldest child and she's just grown up so beautifully," she said. "I'm very proud of her. And I'm excited for what she's going to do for the world."