YAKIMA, Wash. — The last time passenger trains made stops in Yakima County was October 1981.
Almost 36 years later, a Central Washington University professor believes it's time to bring the trains back, and he says he has data showing that people will ride them.
"I think people would like to get out of their cars and not worry about traffic or closures on Snoqualmie Pass," said John Bowen, who teaches geography at the Ellensburg university.
Bowen conducted a study of public attitudes toward passenger rail service along the Stampede Pass Corridor, which runs from Pasco to Auburn and passes through Toppenish, Yakima and Ellensburg.
Bowen's survey found that 90 percent of Yakima County residents surveyed said they would be willing to take at least one train ride a year.
Bowen presented his findings Saturday in Pasco at a summit sponsored by Olympia-based All Aboard Washington. The nonprofit group promotes rail service as a solution to the state's transportation problems.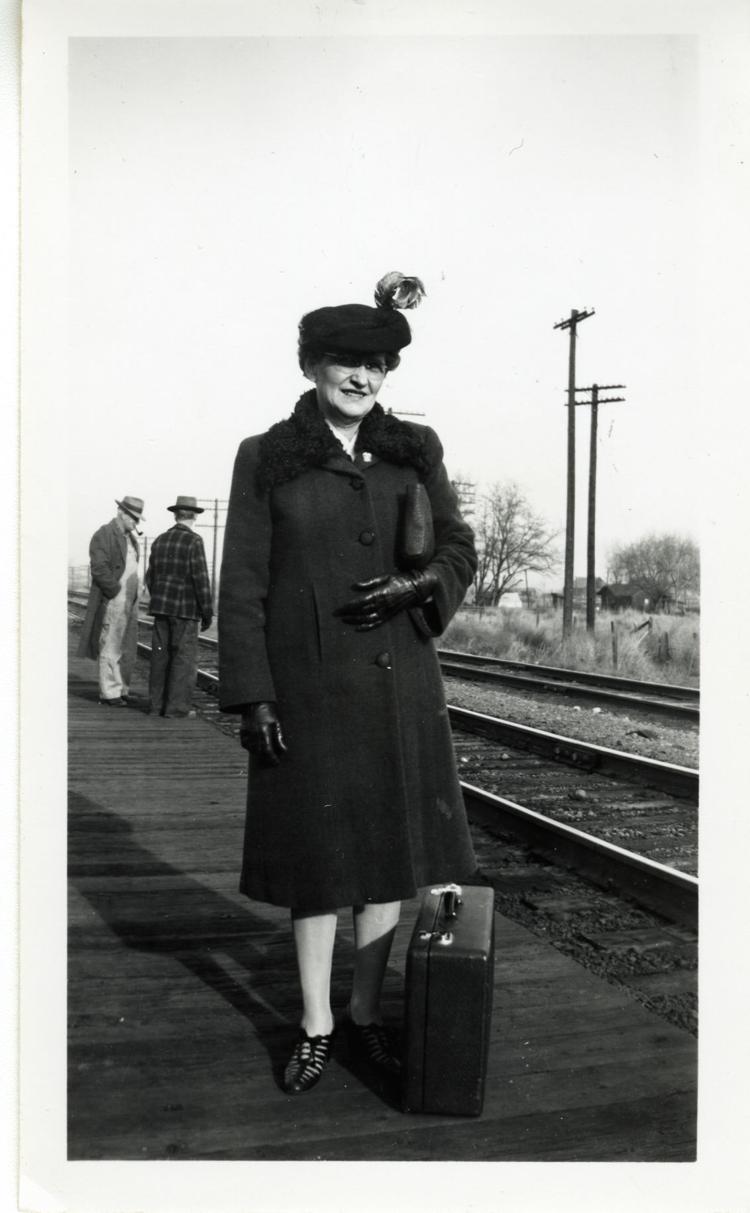 Representatives of BNSF Railway, Amtrak and the state Department of Transportation were also expected to participate in the summit.
Bowen was asked to do the study by Lloyd Flem, All Aboard Washington's executive director. Attempts to contact Flem for this story were not successful.
The railroad has been a part of Yakima's history since the beginning, when the Northern Pacific Railway entered the Valley and established a new town north of what is now Union Gap, prompting an exodus from there to the new city.
Amtrak eventually discontinued passenger service in Yakima as part of a consolidation in the face of declining ridership, Bowen said.
Today, the old passenger depot on North Front Street houses the North Town Coffeehouse and Russillo's Pizza and Gelato, and BNSF freight trains now rumble along the line. The depot in Toppenish houses a railway museum.
Bowen and his students started designing the survey last year. After entering their ZIP code and picking which city they live closest to, participants were asked if they would be willing to use a train to go to either end of the line. For Yakima residents, that was a 3½-hour trip to Auburn at $27 one way, or $17 to get to Pasco in less than 2½ hours.
The fares and travel times were based on Amtrak's Empire Builder line, which begins in Chicago and splits when it reaches Spokane — one line going to Seattle and another to Portland.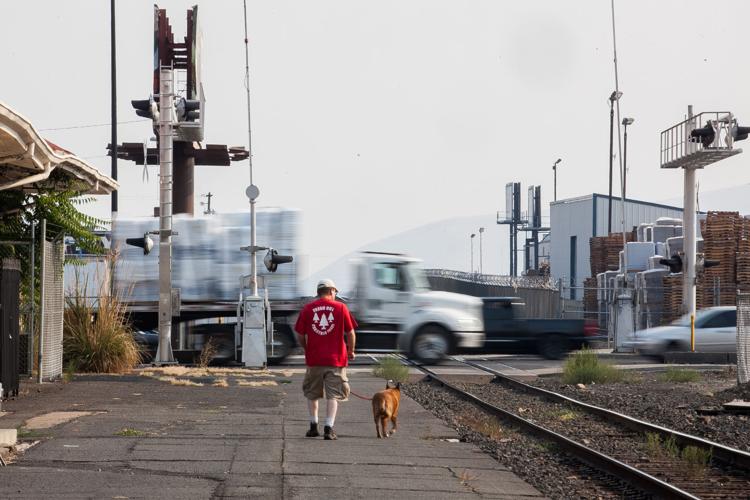 The survey was administered online, which Bowen said precludes a genuinely random sample — as only people with an interest in the issue participated — but was more efficient. The survey's website said researchers were hoping for 500 responses, but Bowen said about 3,600 people participated, with more than 600 from Yakima County.
Bowen said 90 percent of the Yakima County participants said they would take the train at least once a year if passenger service were offered. Overall, he said, the median response from people was that they would take 11 trips a year if they had the opportunity, while in Yakima it was seven a year.
He said train service has the potential for spurring tourism, as it would make it easier for people to get to the Lower Valley's wine country. U.S. Census data also show that 326 people commute from Yakima to Seattle for work, and the train would give them another option for going to and from work, Bowen said.