Updated 7 a.m.: The Cow Canyon Fire grew to 1,500 acres on Wednesday night, prompting evacuation notices about 10 miles north of Naches.
The fire was reported at 2:45 p.m. Wednesday at Wenas Barbecue Flats Horse Camp. A Thursday morning update from fire officials said about 50 structures are threatened and covered by evacuation orders.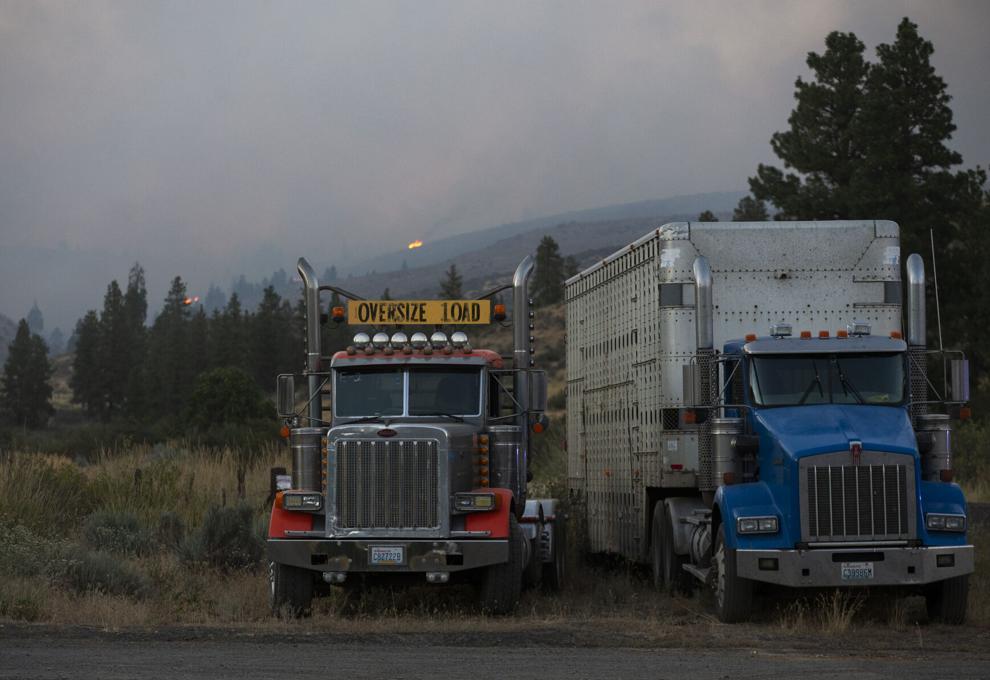 Embers from the fire jumped Wenas Road Wednesday night, said Ryan Rodruck, a spokesman for the Department of Natural Resources. No injuries have been reported.
A Level 3 evacuation order is in place for 1.5 miles radius around the intersection of Maloy and Audubon Roads, with a Level 2 for North Wenas Road from Wenas Lake to Ellensburg, Yakima County Emergency Management Director Tony Miller said. People were moving cattle out of the area on Wednesday night.
A Level 3 order means people must evacuate immediately, while a Level 2 notice requires people to be prepared to leave at a moment's notice.
An emergency shelter has been established at the Selah Civic Center. Anyone displaced by the fire can call the American Red Cross at 509-457-1690.
The fire was under the unified command of DNR and Selah Fire District 2 on Wednesday night, Rodruck said. Five bulldozers, helicopters, airplanes and ground resources were responding. Aircraft are using Wenas Lake and other bodies of water to put on the fire, and recreational boaters should keep a safe distance.
Rodruck strongly urged people to stay out of the area to allow firefighters to work.
Thursday's weather forecast calls for partly sunny skies with highs in the 80s and west winds 7-14 mph with gusts to 22 mph. Smoke will be visible throughout most of the Yakima Valley and may impact air quality.