On Feb. 1, the Rev. Colby Roberts began as rector of St. Timothy's Episcopal Church in Yakima. Roberts will be formally installed as rector of the parish on Sunday, April 24. Bishop Gretchen Rehberg of the Episcopal Diocese of Spokane will lead that service.
Born and raised in Knoxville, Tenn., Roberts was baptized and confirmed in the Methodist church that his family had founded six generations earlier. At age 14, Roberts began singing in various churches around the city. He graduated from New England Conservatory in Boston with a degree in vocal performance and worked as a professional singer in New York City for five years. New York is where Roberts married Katherine McKee, a professional singer and conductor and a friend from his college days.
The couple moved to the West Coast in 1992 for his job as a member of the San Francisco Opera Chorus. Roberts, who is a tenor, retired after 30 seasons. San Francisco is where he joined the Episcopal Church.
Roberts was ordained to the diaconate in December 2020 and to the priesthood in June 2021. He served as a deacon and assisting priest at St. Francis in San Francisco until coming to St. Timothy's, which is his first parish as rector.
He and wife Kathy, an alto, will sing at a concert the church is planning July 16.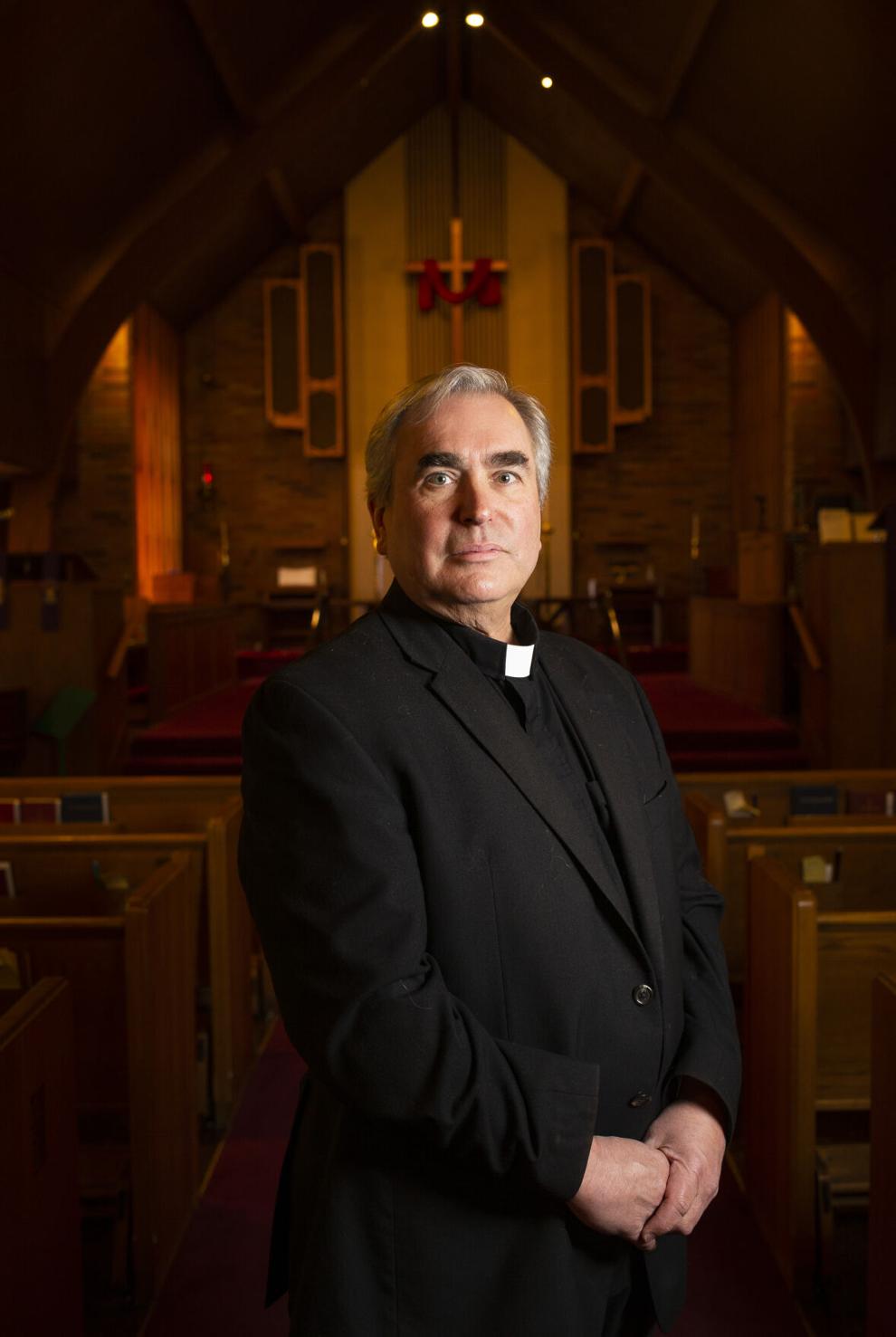 Here are some questions and answers with Roberts. Some of the answers have been shortened slightly.
When did you become a singer and what prompted you to make that a career?
I've sung all my life. ... I was doing solos in church and school from age 4 onward. Realizing fairly early on that a professional baseball career was never going to happen, I turned to music, and music was part of my family my whole life. It was early high school I really thought I would try to find a career singing. I also played viola but wasn't quite good enough to be a professional violist. I directed my activities toward singing and was fairly successful. I got a scholarship to the New England Conservatory and as I often say, a degree in vocal performance prepares one so well to enter the musical community that I was a chef and a pastry chef for the next five years.
Tell me more about your chef and pastry chef roles.
I was a pastry chef for a nouvelle cuisine restaurant in Cambridge, Mass., and also was a line cook there. And then I helped open and run the graveyard shift at a resort hotel in Orlando, the Hyatt Grand Cypress. I was part of that crew that opened it. It was fun getting to develop some of the recipes and be involved in that, but baking is a lot of work.
I went to Florida because my father needed some assistance financially, so went down and helped him out and when he got on his feet, I actually went back to Knoxville for just a few months, because I was soon hired to join with that singing group in New York City, the Gregg Smith Singers. ... There was a tenor opening. They were traveling in middle Tennessee so I went over there, auditioned and was hired. ... I sang with that group for four years, and then another year of freelancing in New York before I was hired by the San Francisco Opera as a full-time chorister.
How were you inspired to become an ordained minister?
It was a long process. I had considered ordained ministry most of my life and for a lot of that time, I told God I thought I could do more ministry through my music. And basically God said OK, that's fine for now. But the calling kept getting stronger and stronger and eventually I decided I would take a course at the seminary and see if I could handle the academic requirements. Coming from a music conservatory, I had never written a lot of papers or done a lot of research. Did I have the skill at that academic level? I started in the spring of 2009 (attending Church Divinity School of the Pacific part time) and got my Master of Divinity in 2014 and my Master of Arts in biblical languages in 2016 (from the Graduate Theological Union).
Why a master of arts in biblical languages?
I love languages. I've worked in French and German and Italian and Russian and even Armenian, singing in the opera. I understood from a musical background that a translation can only take you so far in understanding. The (biblical) text we have in English comes as close as it can. I really wanted to get a little closer to the older text in the Bible. Learning how to read (Scripture) in Hebrew and Greek was important to me just for a greater understanding of Scripture and God's word.
What do you look forward to in serving here?
I always said that God would put me where God wanted me to be, and I have no doubt that God has put me here because it's where I'm called to be. I look forward to growth. I look forward to doing a lot of fun things together. I'm planning cookouts, concerts; I want to have the church doors open more often with community events. I don't want anybody to ever say, "Where is that church, exactly?" And I say I want to, but none of that happens without the church community's support. The church — this is something we do together. It's not something I do on my own. Celebrate God's love and joy, and have lots of fun.