Hundreds of Yakima Valley residents attended law enforcement-sponsored National Night Out events from Selah to Sunnyside on Tuesday, and enjoyed free food, live performances and family-friendly entertainment in celebration of community.
The Yakima Police Department had its main event at Miller Park, where dozens of vendors lined the perimeter. YPD officers stood behind large grills as they cooked hot dogs and shucked corn for community members.
In another corner of the park, a small tractor pulled a line of makeshift cabooses made out of 55-gallon drums while a dance group took to the stage.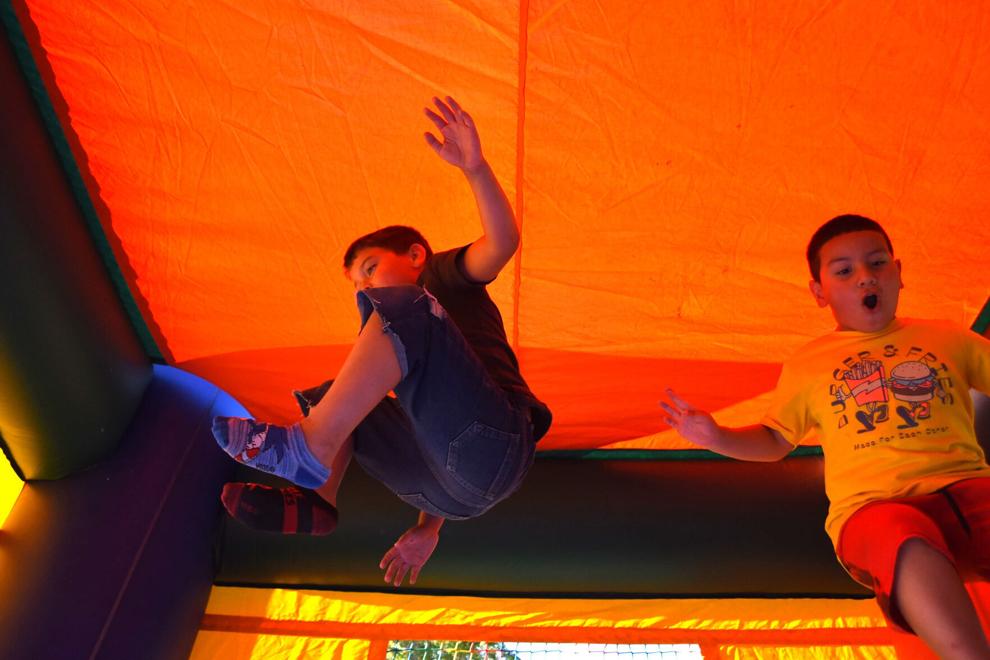 Amy Hayes, community services officer for YPD, had a large hand in organizing the event. She said hosting an event like National Night Out gives community members an opportunity to meet and speak with members of the police force.
"It's super important for us to get out here and meet with our community and just show them that we're available. We've always said it's a night to give crime a going-away party," Hayes said.
Aside from the large gathering in Miller Park, Hayes said YPD staff were spread out across the city attending smaller block parties celebrating National Night Out.
"We have individual blocks where neighbors are getting together and having their own block parties. We just get together and want to talk about the importance of knowing your neighbors and knowing who to call and what to do," Hayes said.
One of these block parties was held down the road at Mount Hope Baptist Church. The church celebrated its first National Night Out in years, said Pastor Ronnie Williamson.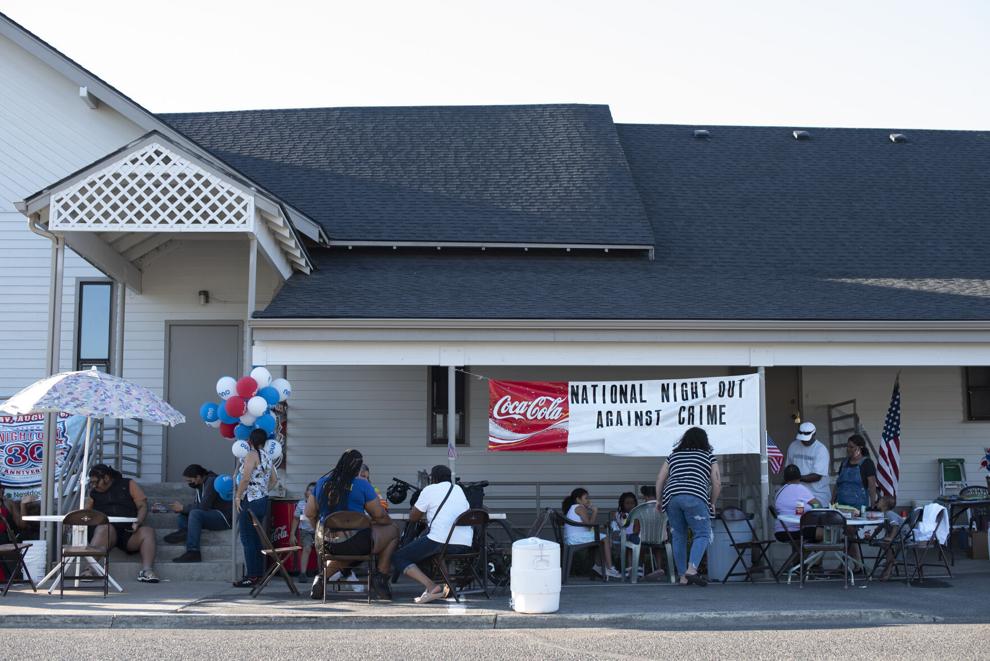 "Basically, National Night Out is a night against crime and a night about bringing the community together, you know?" Williamson said. "It's a night to get to know each other because it's not like it used to be when everybody knew everybody."
About a dozen visitors filled the handful of tables laid out in front of the church, surrounded by a bounty of food and drinks. Williamson chuckled as he made a comment about the church buying enough food for about 100 people.
"It's a real good turnout. I'm glad to meet some people I haven't met before and some people who I met a few weeks ago who decided to come back and visit us," Willaimson said.
In Selah, hundreds of community members crowded Wixson Park to enjoy free frankfurters, a dunk tank with police officers inside and even a car demolition station.
Much like in Yakima, Missy Maki, community service specialist for the Selah Police Department said National Night Out is about getting to know one's neighbors.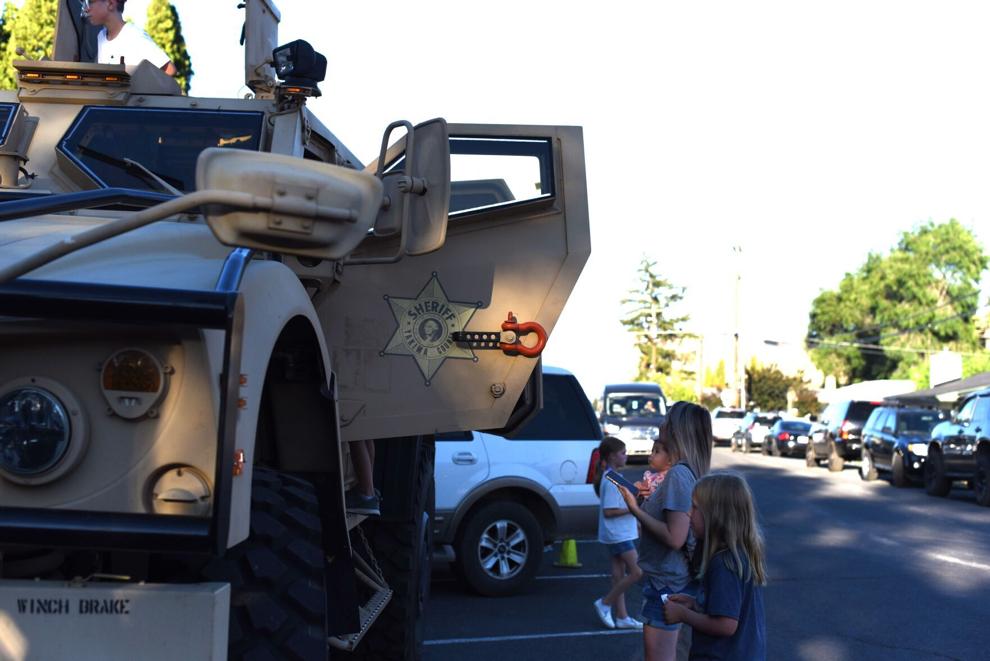 "If you know your neighbors, you're going to look out for each other. If you're looking out for each other, crime is going to be less likely to happen," Maki said. "As you see, everybody is mingling, they're talking, people who never knew each other are getting to meet. They're all going to look out for each other a little closer now that they know each other."