A historic building in Cle Elum known to locals and tourists alike was devastated by an early morning fire Saturday.
The Bull Durham building on Railroad Street in Cle Elum, known for its iconic advertising mural, was badly damaged in the fire, displacing all tenants from the property. The building housed a physical therapy practice, as well as counseling, acupuncture, chiropractic and massage services.
According to a report from Kittitas County Fire Marshal Pat Nicholson, Cle Elum police officers responded to a burglar alarm at the building just before 1 a.m. Saturday. On arrival, officers discovered the building was full of smoke with smoke coming from the roof and flames visible on the second floor from a window at the back of the building. Nicholson said the burglar alarm system was activated by the fire activity inside the building.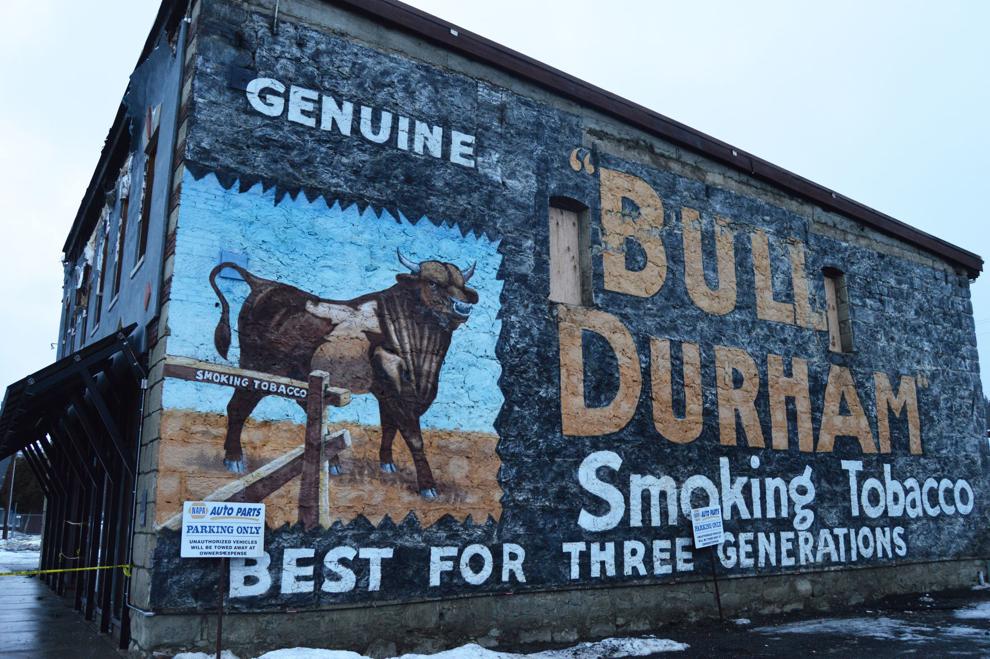 Multiple agencies responded including the Cle Elum Fire Department, Kittitas County Fire District 6, and Kittitas County Fire District 7. According to Nicholson, fire suppression efforts were successful in stopping the fire.
Nicholson said a damage estimate had not been determined as of Sunday afternoon, and the fire has been determined to be accidental, although the cause of the fire is still under investigation.
Once news of the fire was received, Cle Elum Downtown Association Director Debbie Bogart said the association quickly moved to set up a business relief fund to help tenants of the building while they sorted out their affairs.
"The Downtown Association is all about supporting our businesses," she said.
"When this fire ravaged the Bull Durham Building, it not only impacted one business, it impacted seven altogether. It is an iconic, historic building, and we are just committed to helping our businesses. If we can set up a fund that helps support them during the time, they aren't receiving income yet because their businesses aren't up and running yet or because they haven't received insurance yet, we're trying to get them some help."
Bogart pointed out that the businesses housed in the building were also affected by pandemic restrictions and were just starting to get back online before the fire.
"We wanted to reach out and help them, as well as finding places for them to relocate temporarily during this time," she said.
Bogart said the association is working on creating a list of potential properties that could be utilized by the displaced tenants.
"We've had some conversations with a few of the different businesses," she said. "We'll be giving them more information as it comes in."
As of Monday morning, the business relief fund has raised over $5,500 for the displaced tenants. Bogart said the outpouring of support signifies the collective resilience and support structure of Cle Elum residents and business owners.
"It's amazing," she said. "This community has gone through a lot in the last year with COVID, and they're still strong. There's a lot of compassion, a lot of care and support for what's happened."
According to articles previously written about the building in the Daily Record, it was purchased by owner Craig Pigeon in 2002, who spent over two years renovating it for its current use. Pigeon also restored the historic advertising mural on the side of the building which it is named after.
"I think it was probably painted in the early 1900s," Pigeon said in the article. "Probably sometime between 1910 and 1920."
According to the previously written articles, the building was erected in 1906, and hosted various businesses over the years, including a hotel and brothel at one point. Pigeon could not be reached for comment as of press time.
Those interested in donating to the relief fund can do so at the Cle Elum Downtown Association's website at www.cleelumdowntown.com