Work is underway to outfit Jesse's Place — a young adult shelter at Camp Hope — with bunks, mattresses and other living necessities.
The shelter will be for young men and women between the ages of 18 to 24, and it's being dedicated to Jesse Nickens, a former Davis High School football standout who once frequented Camp Hope.
Nickens, 21, struggled with bipolar disorder and was experiencing an episode when he met Camp Hope Director Mike Kay in the summer of 2017. Nickens died the following December after being struck by two cars while walking along a dark stretch of State Route 397 near Finley.
But his presence at Camp Hope won't be forgotten as it brought to light a great need in Yakima County — an overnight shelter for young men and women experiencing challenges that often drive them into homelessness.
The youth and young adult shelter will be housed in two of four portable buildings Camp Hope recently acquired by Yakima County's Department of Human Services.
The other buildings will house a family shelter, a single men's shelter and a single women's shelter, Kay said.
The family shelter will be dedicated to the late Commissioner Norm Childress, who advocated for such a facility, Kay said. Childress died unexpectedly in September.
The new buildings will more than double the camp's capacity to about 250 beds, Kay said.
There are more than 80 people sleeping in military tents at the camp.
"This is going to be a game changer for us," Kay said, noting that former Commissioner Vicki Baker, Childress and current Commissioner Ron Anderson were instrumental in getting the project going.
Esther Magasis, director of the county's Department of Human Services, was able to secure an $850,000 state grant to acquire the four portables.
The youth and young adult shelter will be more than merely named after Nickens, it will be tailored to meet some of the needs he had. Case management, mental health and other services will be available on site, Kay said.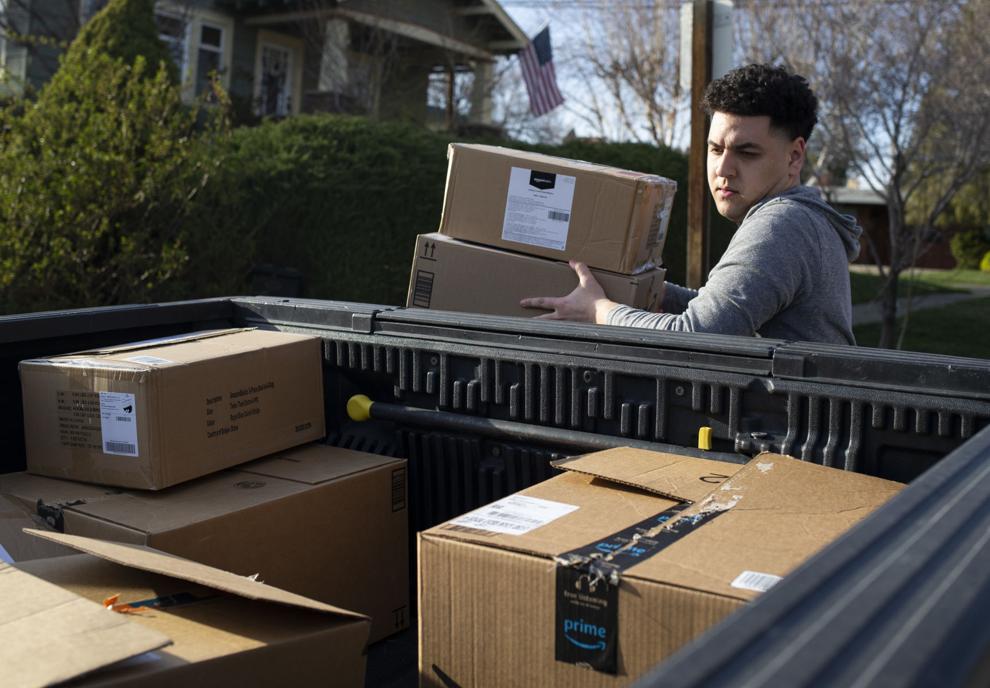 On a recent afternoon, Nickens' parents, brother and sister-in-law stacked boxes of donated items such as bed sheets and blankets in the portable that's soon to become the youth and young adult shelter.
Nickens' father, Willis Nickens, said his son would be happy to see that something is being done to help young adults.
"I think it's wonderful — I think it's something Jesse needed," Willis Nickens said. "I think it's what Jesse would have wanted for the community."
Jesse Nickens
On a warm summer night in 2017, Jesse Nickens leaped over a fence into Camp Hope.
At that time, the encampment consisted of only a few tents from Cabela's. Kay's pickup pretty much served as his office.
Nickens was muscular and agile, clearing the fence in one swift leap much like a deer would have, Kay said.
"I thought: 'I hope he doesn't want to fight — this is going to hurt,' " Kay recalled as Nickens approached.
Instead, Nickens began talking to Kay and his staff, asking about the encampment and the homeless programs offered.
Kay said he gave the young man a sandwich, then another sandwich, and another. Nickens appeared hungry, Kay said.
"We sat in my pickup, ate sandwiches and we talked football all night," Kay said.
In high school, Nickens made all-state in two positions — defensive end and kicker. His talents didn't end there. He was a pole vaulter, enjoyed music and was featured in a school play.
Nickens also was bipolar.
Signs of the disorder didn't show until his senior year, but even then, it wasn't clear what he was suffering, said his mother, Susanna Nickens.
He would go nights without sleeping, then disappear for days afterward. He began smoking pot, she said.
"It really came out of left field for us," she said. "He was just a really well-rounded kid. He loved sports, he loved music. I think this is something that happens to a lot of families."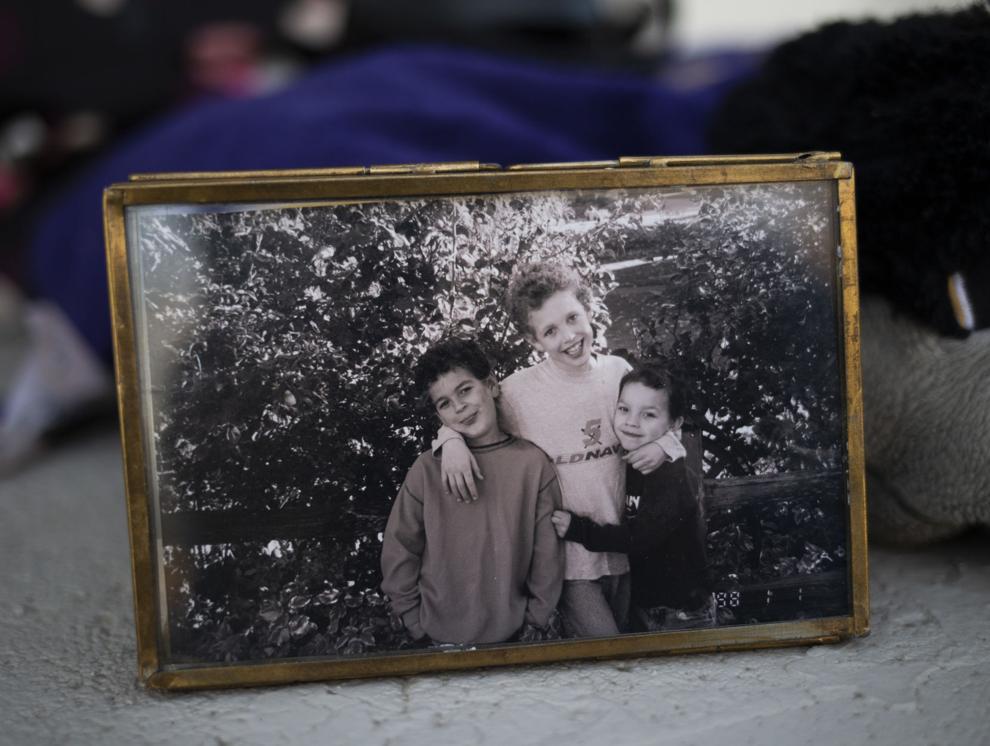 Struggle for help
Susanna said she sent her son to rehab in November 2014, and he ended up at a facility in California. They suggested he might be dealing with more than substance abuse.
She received a call from the treatment center: Nickens had jumped the fence and left.
Later he was accepted into another treatment center, but walked out a few weeks later, Susanna said.
Nickens on several occasions was in the local Bridges program, which provides temporary stabilization treatment.
Nickens was never angry or threatening when experiencing a bipolar episode, she said.
"We are so grateful we had him for 21 years because he definitely was a great kid," Susanna said.
Susanna believes her son was off his medication and experiencing a bipolar episode when he went walking down the dark stretch of highway the night he was struck by two cars.
Susanna and Willis have kept in touch with the driver of the second vehicle that struck Nickens.
"Because it's not his fault," Susanna said. "We just didn't want him to carry that burden. He's just a great kid."
Hopeful solution
Jesse Nickens would have turned 22 on Sept. 30, 2018. On that day, Willis and Susanna decided to visit Camp Hope for the first time.
Susanna said her son would often talk about the camp, so they decided to donate some supplies.
"That's when I realized, wow, this is much more than a place for someone to sleep," she said.
Kay approached them about naming the youth shelter after their son. He also shared stories with them about their son.
"He was out there more than we had realized so that was kind of nice for Mike to share that with us," Susanna said.
Susanna and Willis like the idea of an overnight, year-round youth and young adult shelter that will provide onsite services.
"I love what Mike is doing with the onsite care and onsite management," Susanna said. "I think that's going to be key for these young kids."
Camp Hope is partnering with Rod's House, a drop-in center for homeless youth, to operate the youth and young adult shelter.
The shelter will accommodate up to 30 beds in two dorms, one for males and one for females.
Steel bunks will come from the decommissioned county jail on Pacific Avenue.
There's a fundraiser now in place for the youth shelter. As of Wednesday, it had already raised more than $14,000, said Ryan Messer, who's helping organize it.
"Which is crazy — I wouldn't have guessed that at all," Messer said.
This isn't Messer's first fundraiser. Last year he shaved his head in a fundraiser that brought $3,000 in donations to Rod's House.
Donations for the youth shelter can be made online.
Susanna said youth with struggles similar to her son's need lots of support and services to assure they stay on medications and follow through with their treatment plans long enough to see some progress.
"I just hope they have enough money to support the programs needed for the youth there," she said.
Kay said youth who come into the camp will be afforded options to work and begin to take on responsibility one step at a time rather than being tossed back out into the world without life experiences.
"I want them to be independent but I also want them to have all the resources to move forward," he said.