The demand for flights connecting the Yakima Valley to Seattle-Tacoma International Airport and points beyond remains strong, but the pilots and aircraft available to provide them is limited.
That was the sobering message Horizon Air President Joe Sprague delivered between craft beverages and appetizers Thursday night at an informal public gathering of area business leaders and elected officials.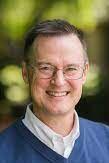 "I'm not here to make some promise about when we're restoring service. I wish I was," Sprague told about 30 people at Public House of Yakima in Terrace Heights.
Alaska Airlines, along with its sister regional carrier, Horizon Air, announced in May it would reduce its daily flights to and from the Yakima Air Terminal to one each direction, with both scheduled mid-day. The early morning departure to the Seattle airport and late-night arrival in Yakima ended as of Sept. 7.
Sprague and other officials with Horizon Air and Alaska Airlines visited Yakima and Walla Walla on Thursday and Wenatchee on Friday, meeting first with airport employees and then with community leaders in each city.
After repeated questions and concerns about the one daily flight in each direction, Sprague told the Yakima meeting the earliest Horizon "could even consider" increasing the level of service is the middle of 2023.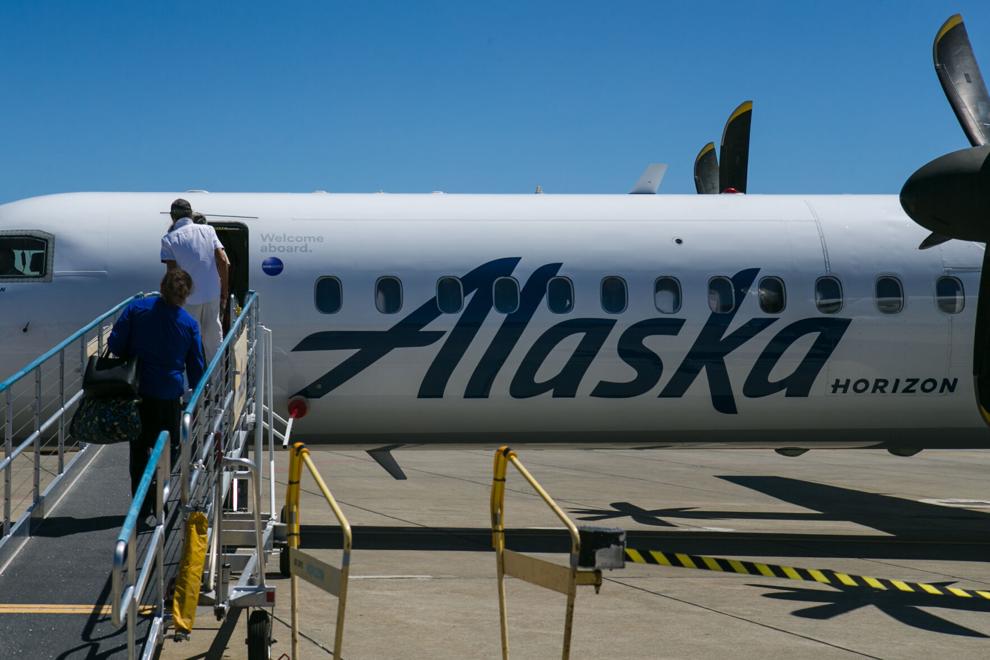 Pandemic and pilot shortage
Sprague began his remarks by noting Yakima's importance in Horizon's history as the regional airline's inaugural route between the Yakima airport and SeaTac began on Sept. 1, 1981.
Horizon began serving other Central and Eastern Washington cities soon afterward, with service starting in 1984 in Wenatchee and 1985 in Walla Walla.
Alaska Airlines acquired Horizon Air in November 1986, although Horizon and Alaska operated as separate airlines until Jan. 1, 2011, according to the Alaska Air Group's website. At that time, Horizon shifted to a capacity purchase agreement business model, which means Horizon operates and maintains its aircraft, while Alaska Airlines is responsible for scheduling, marketing and pricing all flights.
Horizon was operating three daily flights each way between the Yakima Air Terminal and Seattle-Tacoma International Airport into early 2020. Then the COVID-19 pandemic hit.
Sprague said the airline industry saw a huge drop in demand immediately in March 2020, and offered early retirements to pilots and other employees to cut costs. But when pandemic restrictions eased and the demand for air travel returned, the fallout hit hardest at regional airlines such as Horizon.
Air travel demand came back strongly last spring, and the largest airlines — American, Delta, United — needed pilots, he said. Many pilots with regional airlines took advantage of the opportunity.
"In the past year we've lost almost 400 of our 800 pilots at Horizon Air," Sprague said. "The entire regional industry is down by a full third since the pandemic began."
He added that while it might take only 30 seconds for a pilot to formally resign, it takes two to three years to train a replacement.
"Even before COVID struck, there was already a looming pilot shortage. The pandemic has only exacerbated the overall need," Sprague said. "We're recruiting, hiring and training hundreds of new pilots and flight attendants."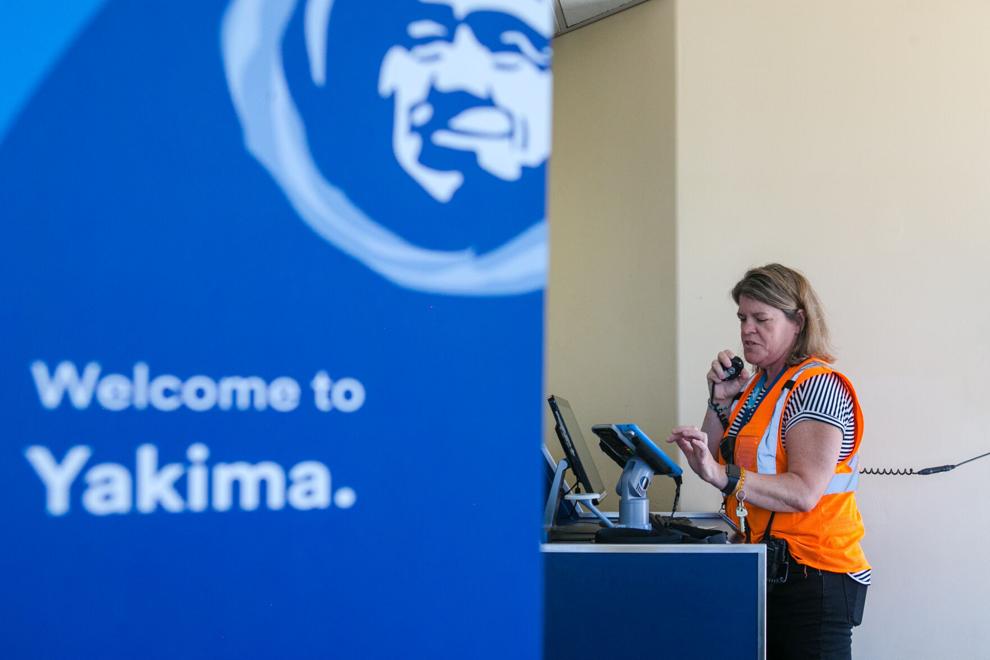 From turboprops to jet planes
Along with the pilot shortage, Horizon is in the process of upgrading its airplanes, with both situations contributing to the cutback in flight offerings, Sprague said.
Yakima, Walla Walla and Wenatchee are three cities currently served by Horizon's older, Bombardier Q400 turboprop aircraft, he noted. Horizon plans to stop flying its Q400s by the end of January and replace them with new Embraer 175 jets by February.
A Horizon news release on the new jets included benefits provided by the E175:
• The jet aircraft has three classes of service, much like a 737. Elite members can upgrade their seats to first or premium class.
• All seats are on the aisle or by windows. There are no middle seats.
• Flights are faster and quieter than the Q400 turboprop.
• There are larger overhead bins for stowing carry-on luggage.
• Inflight entertainment and Wi-Fi connectivity are available.
During the transition, the phasing out of the Q400 aircraft will require the retraining of pilots to fly the E175s, Sprague said. From now into the spring, more than 300 pilots will go through a 90-day transition training program.
The aircraft changes coupled with the pilot shortage, and recruitment of new pilots, necessitated Horizon's reduction of flights in Yakima, Walla Walla, Wenatchee and several other airports in the region, he added.
Customer inconvenience
While the new aircraft and pilots promise quality service in the future, Sprague acknowledged the reduced flight schedule will be inconvenient for customers.
That fact was reinforced as he took questions and comments from those gathered at The Public House, with several people noting how important the Yakima airport is to their business.
Bob Gerst, vice president of human resources at John I. Haas Inc., said doctoral job candidates he interviews for the Yakima-based worldwide hop supplier all express concern about the lack of air travel options.
Gerst said having only a 1 p.m. flight arriving from SeaTac and a 2 p.m. flight leaving Yakima severely limits connections and forces employees and clients to stay an extra night in Seattle if they want to fly commercially to or from Yakima's airport.
Others bemoaned the elimination of the early morning departure and late-night arrival, which allowed Yakima business representatives or elected officials to make a day trip to the Seattle area.
Verlynn Best, president and CEO of the Greater Yakima Chamber of Commerce, said Yakima Valley customers would switch to using thr Tri-Cities Airport in Pasco, which has four to six daily arrivals and departures to SeaTac. The airport, with the symbol of PSC, has additional daily Seattle flights on Delta Airlines.
Sprague replied that Horizon remains committed to serving Yakima with as much air service as possible, and that the midday flights still allow roughly 90% of SeaTac connections with Alaska flights to other cities across the U.S., although he admitted "they might not be the most convenient connections."
He said the best thing the community can do is to continue flying to and from the Yakima Air Terminal whenever possible.
"We know what the demand was when we had two daily flights," Sprague said. "The reductions we've made have nothing to do with demand. … We would do more if we could do more."