UNION GAP — Two empty buildings near the main Valley Mall entrance on Main Street in Union Gap are expected to house new restaurants within the next year.
Fuji, a restaurant owned and operated by the owner of Yakima's Kyoto Sushi and Steakhouse, will open by the end of the year in the former Old Country Buffet building, said Linda DiLembo, general manager of Valley Mall. National chain Chuck E. Cheese plans to build on the former Bank of America site sometime in 2023.
The announcements were made during a presentation on Valley Mall's 50th anniversary at Wednesday's Greater Yakima Chamber of Commerce luncheon, which took place in the mall's former second-floor food court.
DiLembo and Traci Russell, vice president of leasing for mall owner CenterCal Properties, also announced that a Nordstrom Rack clothing store will open next fall in the former Bed, Bath & Beyond building adjacent to Valley Mall.
Russell told those attending the chamber luncheon that Valley Mall was one of the first properties CenterCal chairman Fred Bruning purchased in 1999.
"This mall is near and dear to our chairman's heart," she said.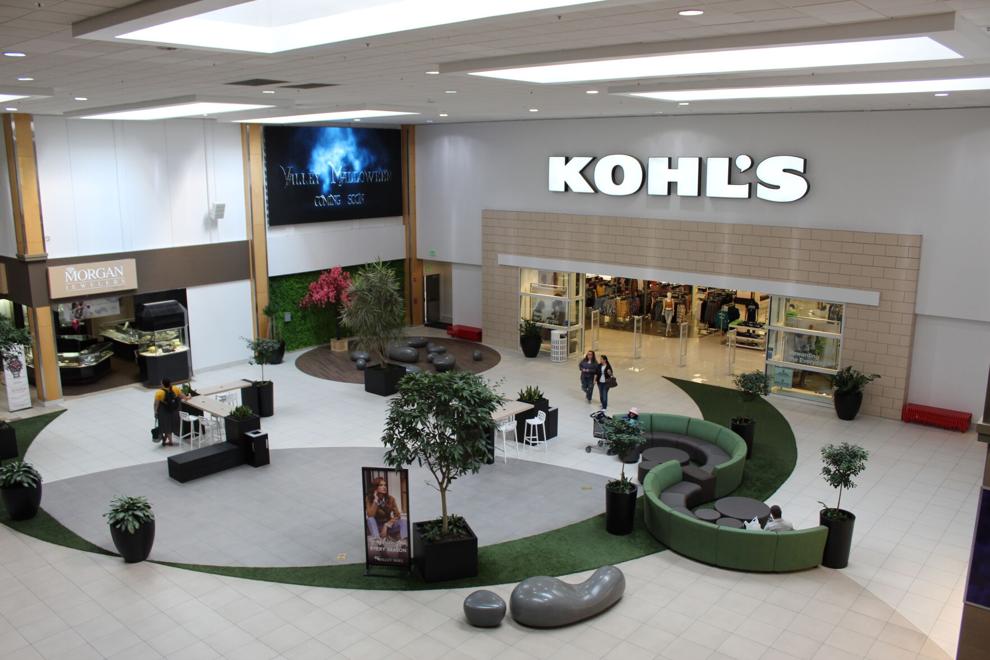 Changes inside, outside
As part of its 50th anniversary renovations, the mall's main floor interior atrium has been updated, and the mall itself will be rebranded as "The Collection: Valley Mall," marketing manager Jacob Butler said.
The upstairs area which formerly housed the food court will be remodeled into 20,000 square feet of office space. This could be used for medical offices, salons or other businesses, Butler and DiLembo said.
Adding new retail tenants was another goal. DiLembo and Russell said the two new restaurants approached the mall in different ways.
DiLembo said Kesong Wang, owner of Kyoto's Sushi and Steakhouse near the Yakima airport, approached mall management about the former Old County Buffet earlier this year. The buffet closed in 2020 amid the restrictions of the COVID-19 pandemic.
The Fuji restaurant, at 2513 Main St., will feature Asian fusion cuisine and should be open by the end of the year, DiLembo said.
Bank of America closed its Union Gap branch in July, and officials with Chuck E. Cheese restaurant became interested in the site after they had discussed opening a Yakima Valley restaurant with Union Gap city officials, Russell said.
The tentative plan, which is still being worked out between the mall's management team and the San Jose, Calif.-based restaurant chain, would tear down the bank building and construct a new one for Chuck E. Cheese, with an opening sometime in 2023, Russell and Butler said.
Chuck E. Cheese has roughly 600 pizzeria and family entertainment centers across the country.
What about Sears?
Russell said she continues to seek new clients, including a tenant for the Sears location at the south end of the Valley Mall, which is open, but has limited merchandise.
"We've been talking to grocery (stores), entertainment uses and soft goods," she said of the Sears location.
An attendee of Wednesday's luncheon asked if other restaurant chains, such as The Cheesecake Factory, are interested in opening at Valley Mall. DiLembo said the restaurant chain is among many the mall might consider for a leasing opportunity.