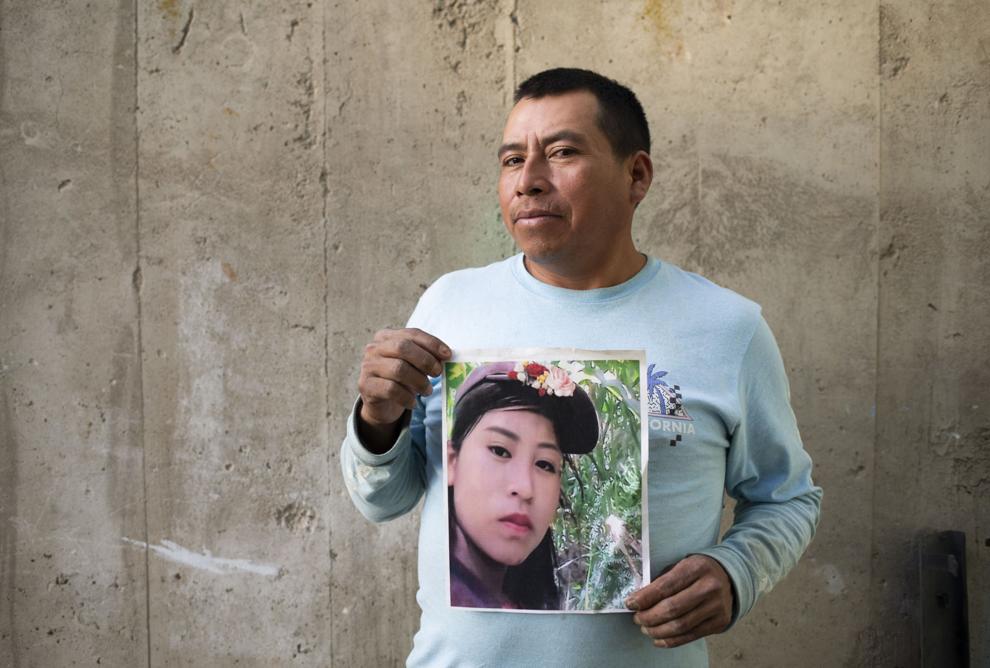 Roberto Mendez Garcia will never forget being called to a neighboring field because his 17-year-old daughter had been involved in an accident.
He couldn't believe his eyes.
"Él la aplastó (he crushed her)," he tearfully said in Spanish. "Él la aplastó."
It was June 1. Petrona Mendez Ruiz was weeding when a motorist drove into the field and ran over her on the Yakama reservation. Her petite body was crushed beneath the vehicle.
Yakima County sheriff's deputies and witnesses said the 31-year-old male driver appeared drunk.
But it isn't clear whether justice will be served in the case. Drunken drivers involved in fatal accidents typically face a felony vehicular homicide charge.
Deputies handed the case over to tribal authorities. The driver — a Native American — was prosecuted in Yakama Tribal Court, which lacks the authority to prosecute felonies.
It's uncertain if the driver was subject to a blood-alcohol test.
Yakama tribal police referred all questions about the case to tribal leaders, who didn't respond to repeated phone calls and emails seeking comment and copies of police and court records.
Now — more than four months after the incident — the FBI says it's investigating the case.
The handling of Ruiz's death reveals how jurisdictional issues can potentially hinder justice on the 1.3-million-acre reservation.
More than three years ago, the tribe reclaimed much criminal authority over Native Americans on the reservation through a process called retrocession.
The move appears to be further complicating jurisdiction, fostering miscommunication among agencies and restricting case information for some victims. Crime has reportedly increased.
Technically, the sheriff's office could have taken the case — Ruiz was not Native American and the incident didn't occur on tribal land. But tribal authorities claimed jurisdiction because the driver was Native American.
Garcia hasn't been informed if the driver in his daughter's death faced charges in tribal court, reached a plea agreement or was punished. He also wasn't informed the FBI is now investigating his daughter's death.
Garcia is from Guatemala and speaks an indigenous dialect of his homeland. Spanish is his second language, and he doesn't speak English. On a recent afternoon, he agreed to speak to a Yakima Herald-Republic reporter through an interpreter.
"The person — I didn't get to see him because they already put him in the police car," Garcia said of the day his daughter was killed. "What I want to know is who is the person who crushed my daughter. He needs to take responsibility for that."
Tragedy strikes
About 6 a.m., Garcia was working in crew of men weeding and planting small apple trees when he was called to the neighboring field where his daughter was working in a women's crew.
Police were on scene, women were screaming, and his daughter was crushed beneath an SUV that had sped across the field, he said.
"The car went over her and her face was destroyed," Garcia said. "That was very sad."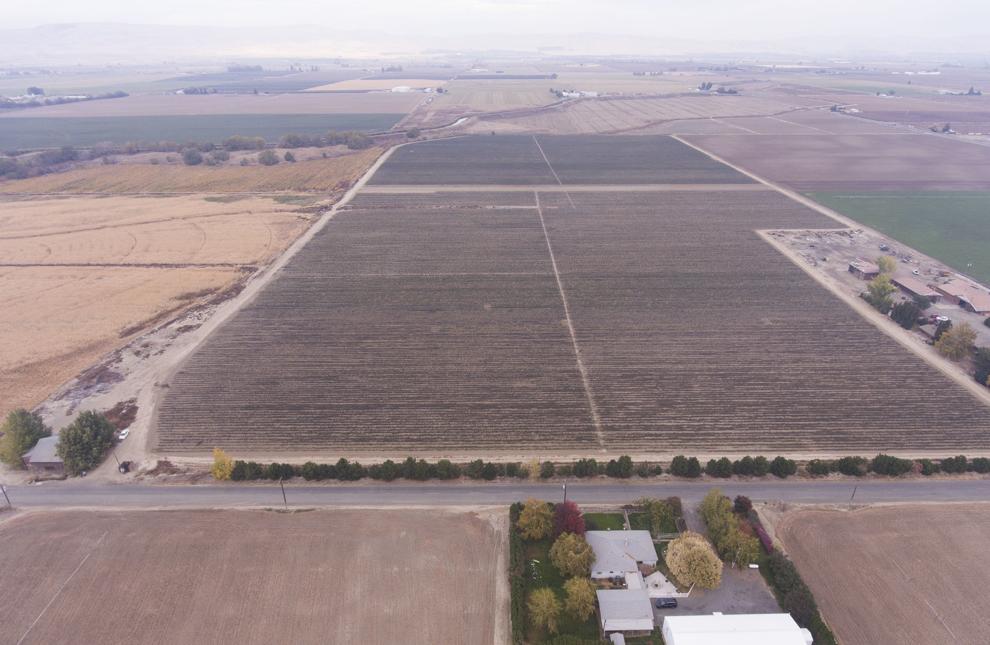 Garcia said the women told him the SUV slowly entered the field before accelerating through the area they were working.
Everyone but Ruiz was able to get out of the vehicle's path.
"Instead of going in the street, why he came into the field?" Garcia said. "This is what I am asking."
Garcia's foreman, who was there at the time, is asking the same question.
The driver navigated around a row of trees that divided the field from the road, said foreman Ryan Johnson.
"It's not like he veered off into that field," Johnson said. "For some reason he decided he wanted to enter this field and drive across it quickly."
The vehicle became stuck over an irrigation trench with Ruiz underneath, he said.
"He starts spinning his tires and she's trapped and caught in the driveline," Johnson said.
Ruiz died of blunt-force injury to her torso and extremities and traumatic asphyxia from being struck and crushed by a small SUV, said Yakima County Coroner Jim Curtice.
Her death is classified as accidental on her death certificate because there is no proof the driver deliberately ran her over, he said.
But for statistical purposes, Ruiz's death is being tracked by the coroner's office as vehicular homicide, Curtice said.
"This is one of those cases you just never forget," he said. "It was terrible — it was one of those cases that just tears at you. It was something that didn't need to happen."
Hard-working girl
Work is all Ruiz knew, her father said.
She began working after completing the fourth grade. Garcia said he couldn't afford books and other school supplies for her to continue her education.
She helped her family grow corn and beans in Zacualpa, Quiche, Guatemala, where she hoped to have a home of her own one day.
Ruiz and her father came to the Yakima Valley in March to work in the fields.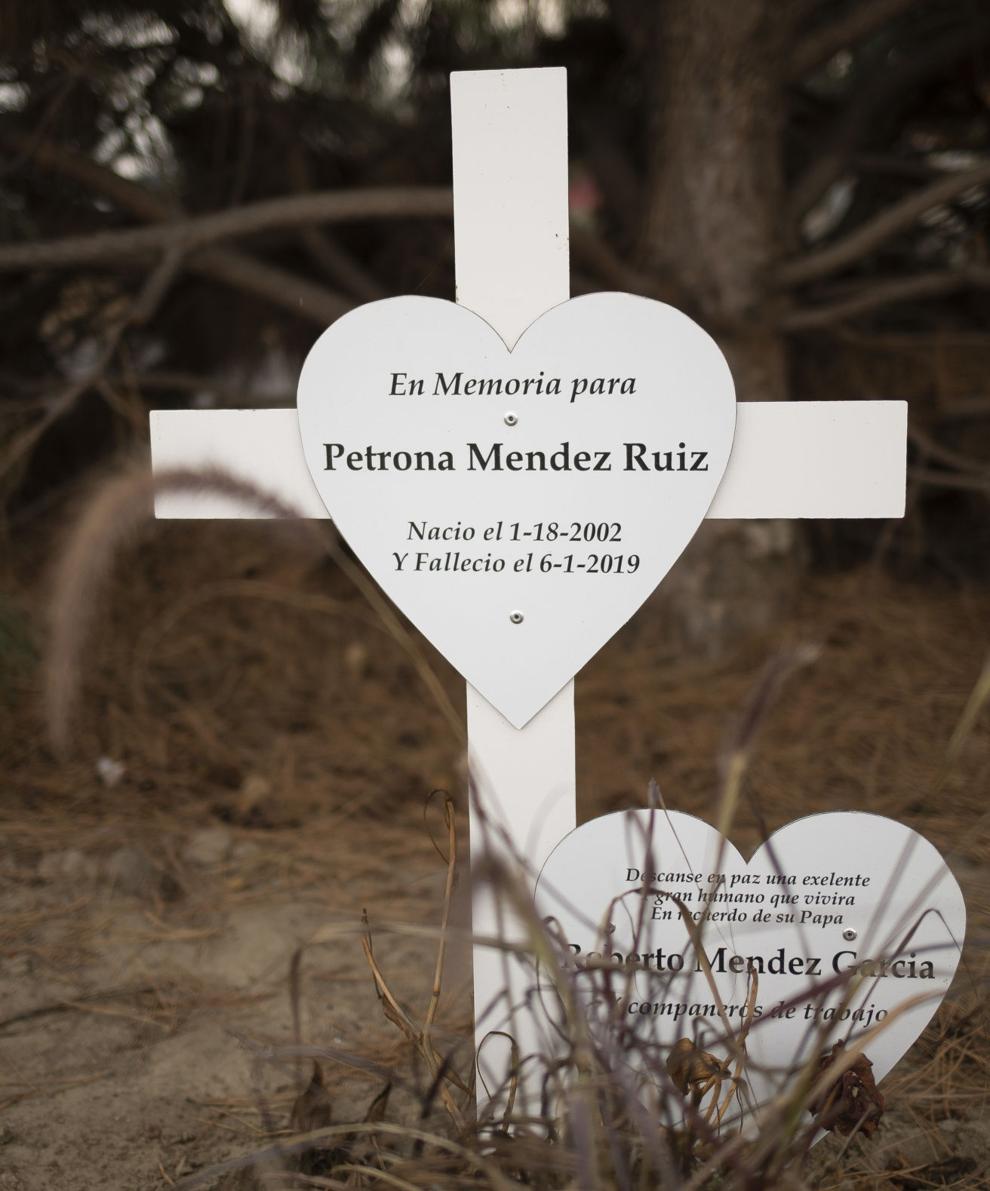 "She came because we are poor," Garcia said. "She said she wanted to buy a little piece of land. She wanted to make her house."
Here, they worked long days in the fields and would return to the small apartment they rented in Wapato.
"She used to cook, we'd eat together," Garcia said. "She'd cook beef, chicken. She really liked to work."
They sent most of their earnings home to family. Garcia's wife, three young sons and another daughter live in a two-room home without running water in Guatemala.
"That's why we made this decision to come," Garcia said. "I was happy working and this person came and there went my daughter."
The nursery where she worked paid for her body to be taken back to her homeland, where she was laid to rest, Garcia said.
Inconsistent jurisdiction
Sheriff's deputies said the tribe had the authority to take over the investigation of Ruiz's death and didn't ask for help.
Tribal police arrived and told deputies "We've got it from here," Sgt. Chad Peterschick said.
"When they don't ask for our assistance, we don't overstep ourselves in their business unless there is some gross mishandling of the case, which has never happened," he said.
But that's not how a recent U.S. Supreme Court ruling defines law enforcement powers on the reservation. According to the ruling, state authorities have jurisdiction in cases involving nonnatives on nontribal land, whether they involve victims or suspects.
That ruling stemmed from a lawsuit the Yakama Nation filed against the city of Toppenish — which is on the reservation — and Yakima County for issuing and executing a search warrant on nontribal land owned by a tribal member.
A federal judge ruled in favor of the city and county because the victim — city of Toppenish — was nonnative. A tribal member had stolen the city's bait car and police pursued it to the property. The Yakama Nation is appealing the ruling.
The reservation is a checkerboard of tribal and nontribal land. Ruiz was not Native American, and her death occurred on nontribal land within the reservation.
The FBI typically handles serious crimes, such as homicide and rape, involving Native Americans on tribal land. They often take serious cases involving nonnatives on tribal land, which is held in federal trust.
Sheriff Bob Udell said Ruiz's death should have gone to the FBI in the first place. Deputies typically assure that federal authorities are alerted of serious cases the tribe takes, but he couldn't say why that didn't happen in Ruiz's death.
"In this case the deputies, I think, just made some assumptions that that was going to happen," Udell said. "Deputies said they were waiting and assumed that it would happen and just left. But in the end, they assumed."
Udell wasn't sure about the status of Ruiz's case or why it was handled by the tribe when contacted Oct. 1 by a reporter from the Yakima Herald-Republic.
Two days later, he said the FBI was investigating Ruiz's death and vehicular homicide charges may be sought.
"I was happy I learned that it was not just a tribal court thing," Udell said.
He said his office had recently entered into an agreement with the FBI to assist on vehicular homicide cases on the reservation.
"As a result of this case, we're getting some new direction out to the troops, what we're looking for in handling these cases," he said. "We'll redefine this stuff because it was an unusual case."
It's not clear if the delay in getting the FBI involved will impact the investigation.
Peterschick said there was discussion at the scene about taking the driver to a local hospital for a blood-alcohol test.
"Whether tribal did that or not, I don't know," he said.
Stranger in a foreign land
Garcia struggles to communicate with people here. He speaks K'iche, the indigenous language of his homeland. He barely speaks Spanish and doesn't understand English.
His boss has been trying to help him understand the little information he's been provided in his daughter's case.
Garcia received a subpoena to appear as a witness in tribal court July 17. Later, his boss informed him that the hearing was postponed.
Garcia is still waiting for another notice.
"I don't know what to do," he said. "I'm waiting for another document, but I don't know if it's going to come."
His boss, Johnson, said the trial was avoided because the driver had entered a plea agreement.
Johnson said he was not provided any information about any charges, plea agreement or sentence the driver may have faced in tribal court.
The FBI typically doesn't confirm investigations or comment on cases. The agency made an exception in Ruiz's case by issuing a brief statement.
"The FBI Seattle Division can confirm that we are investigating the death of Petrona Mendez Ruiz in the Yakama Nation. Anyone with information concerning this case is asked to call the FBI in Seattle at 202-622-0460 or submit information online at tips.fbi.gov," the statement said.
Garcia feels lost in an unfamiliar land where he continues to mourn his daughter's death alone. He has no car and relies on rides to work. He plans to work here until November.
"Because I have my family," he said.
The loss of his daughter is unbearable at times, prohibiting him from work. Last week he missed three days.
"I don't feel happy — some days I work, some days I don't work," he said. "I'm kind of losing my work days because I don't feel good. There are times I go to my room and cry."