Yakima County election officials are getting ready for recounts in two races now that 82 challenged ballots have been remedied by local voters.
Challenged ballots are those identified by trained election staff members as having a missing signature or a signature that does not match the one on file. They are important this year in two tight races — Yakima County commissioner and Toppenish school board — likely headed to a recount.
All voters who returned an unsigned or mismatched ballot were notified by mail and by phone, and had to remedy the issue by Monday for their ballot to count, county Elections Manager Kathy Fisher said Monday. The return was higher than normal, likely the result of outreach by candidates, she said.
The Yakima County canvassing board, made up of Auditor Charles Ross, Prosecutor Joseph Brusic and Commissioner Ron Anderson, rejected 20 ballots with outstanding signature issues at a meeting Monday. Jennifer Richter, a manager in the elections office, attended the meeting in place of Ross.
The election results will be updated at noon Tuesday with those remedied ballots, when the board meets again to certify the election.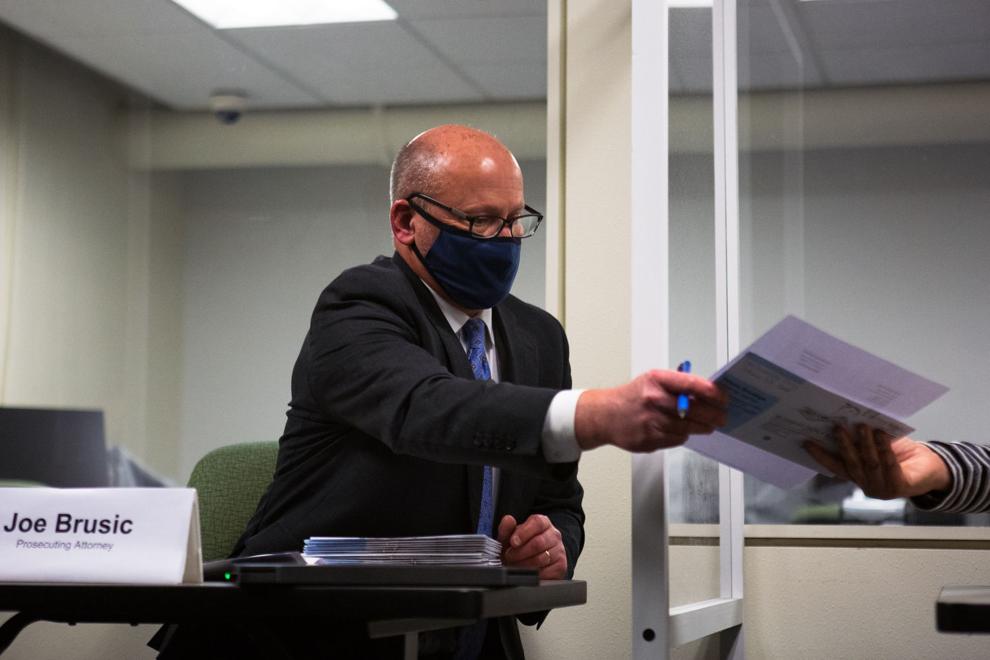 The number of remedied ballots that will be included in the final count are not enough to change the outcome of the county commissioner race, where incumbent LaDon Linde leads challenger Autumn Torres by 87 votes. The race is within the range for an automatic recount.
Linde had 18,938 votes to Torres' 18,851, a 0.23% difference. A 0.5% difference or less triggers an automatic recount.
Torres and Matt Brown, who won the Yakima City Council District 6 seat, attended the canvassing board meeting Monday.
A Toppenish school board race also will likely qualify for an automatic recount. Rosa Ortiz leads John Ramos 224 votes to 222 votes, a 0.19% difference.
Other races in Granger, Moxee and Selah are separated by a handful of votes, but don't meet the threshold for automatic recounts.
Once results are certified, any group of five or more voters can request a recount for a race that doesn't meet the 0.5% threshold, according to state law. A candidate or political party officer also can request a recount.
For manual recounts that don't meet the automatic threshold, the person requesting the job has to pay 25 cents per ballot. The Yakima County elections office performs all recounts by hand.
Fisher said the date to begin any recounts will be set by the canvassing board at Tuesday's meeting. Eight to 10 trained employees will be assigned to perform the recount, which may take more than a week, she said.