As Hispanic Heritage Month begins, some local districts plan to celebrate the culture of their students and staff.
In the Yakima School District, where about 80% of students identify as Hispanic, a staff committee at Washington Middle School formed this year to organize cultural displays and events for students.
"We are a committee of people who feel very passionate about celebrating our students' heritage in our community, but we have the support of the entire school," committee member and seventh grade science teacher Katherine Miller said.
For Fridays during Hispanic Heritage Month, which began Wednesday and runs until Oct. 15, students schoolwide will participate in heritage events, Miller said. This includes watching videos on accomplished Hispanic Americans and making brightly colored paper decorations known as "papel picado" to hang up in the school.
The school will set up an "ofrenda," or altar, where students can share photos or stories of loved ones who have passed, Miller said. The school will host an art exhibition for students and families.
Miller said standard COVID protocols like mask-wearing and social distancing will be in place during the events.
She said that events like Hispanic Heritage Month help highlight Hispanic leaders and role models.
"We are hoping to show them (the students) that they too can come from that background like theirs and be whatever they want through progress and hard work and dedicating yourself," Miller said.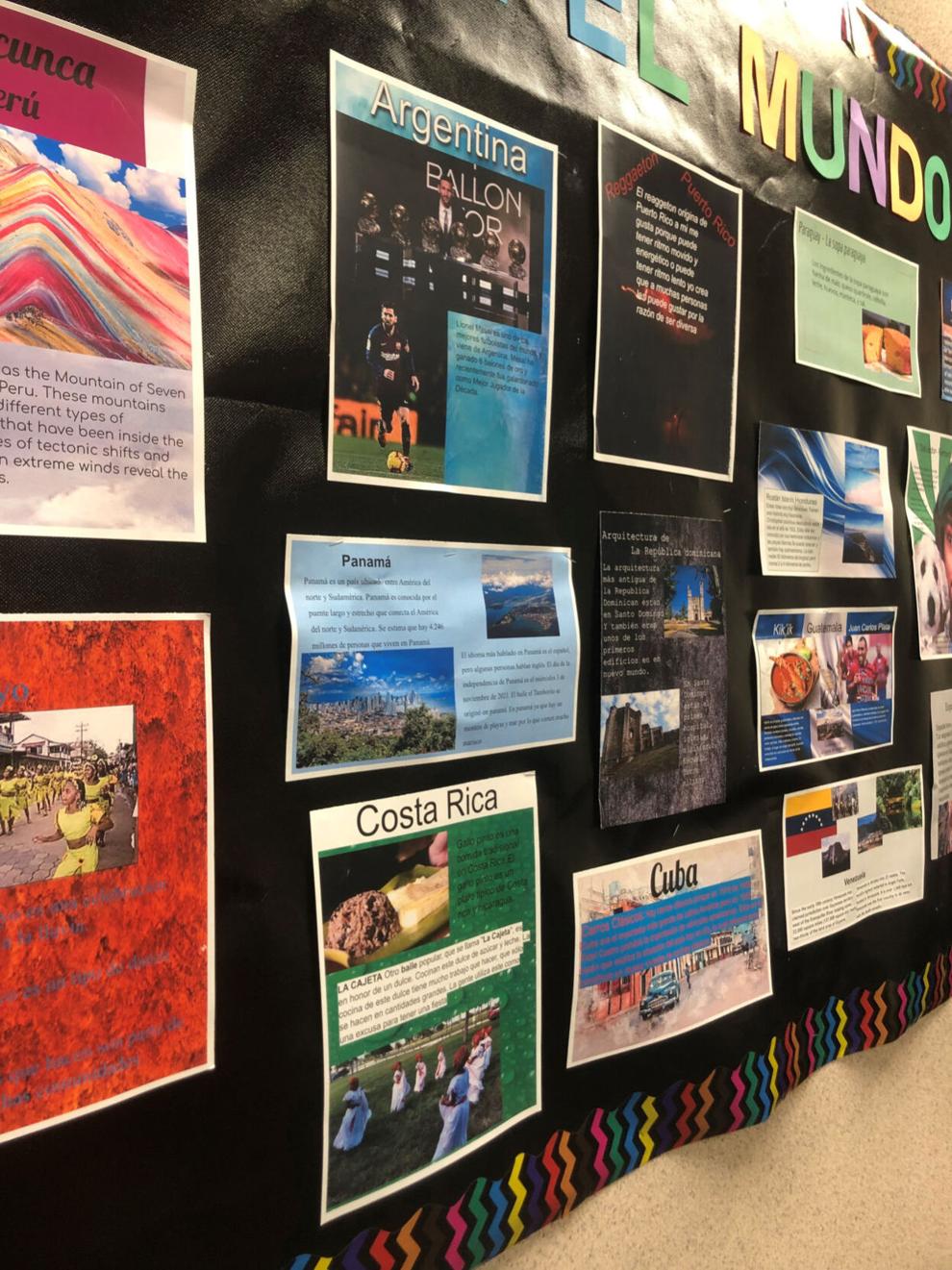 Over in the Wapato School District, where about 73% of students identify as Hispanic or Latino, elementary school counselors worked together to organize Hispanic Heritage Month activities, Satus Elementary School counselor Alondra Gonzalez-Davis said.
Some of the things she has planned for Satus include decorating the hallways with papel picado, making bulletin boards highlighting Hispanic staff members and putting up flags from Latin American countries.
The district will produce "Orgullo Hispano del Districto de Wapato," a video showcasing its Hispanic staff members and present it to students near the end of September, staff said.
Counselors are also planning a Spirit Week, Gonzalez-Davis said.
She said that many of these celebratory events are new to this year.
"This is an exciting time to have kids back in school," Gonzalez-Davis said. "Not only for Hispanic month, but we celebrate a lot of our cultures here in Wapato."
Simcoe Elementary School staff have many similar events and displays planned, Wapato district spokesperson Mike Balmelli said in an email. Throughout the month, schools will also play cultural music and videos during lunches.
In the Sunnyside School District, Harrison Middle School will have a party Tuesday night to kick off Hispanic Heritage Month, district spokesperson Jessica Morgan said in an email. The outdoors event will include music, food and games.
The Granger School District does not have any districtwide events planned, but Granger High School Spanish teacher Abbagail Gomez said in an email that individual teachers continue to educate students on Hispanic culture.
In her class, that includes having students do presentations on Spanish-speaking countries and spending time on Fridays discussing different aspects of Hispanic culture and history.
At Heritage University in Toppenish, the Mellon Mays Undergraduate Fellowship Program has a virtual presentation planned for Oct. 14. "Tres Vidas" is a musical and theatrical event that looks at the lives of three famous Hispanic women.
Outside of schools, the Central Washington Hispanic Chamber of Commerce is celebrating the month by highlighting local Hispanic leaders. More information is available on the chamber's website.