YAKIMA, Wash. -- Nearly a year after leaking windows resulted in concerns about mold and at least half a million dollars in repairs, work on Dwight D. Eisenhower High School's iconic "Blue Wall" should be completed by the end of next month.
Reports of dripping water forming into small pools inside some classrooms in October 2016 resulted in an initial investigation that revealed 23 of 26 windows in classrooms along the nearly 750-foot blue wall were leaking at varying levels, said principal Jewel Brumley.
That caused concerns about the possibility of mold — two classrooms showing greater leaks and more water stains than others were identified to evaluate for the presence of spores. Students and teachers were relocated to other rooms while air samples were taken and analyzed.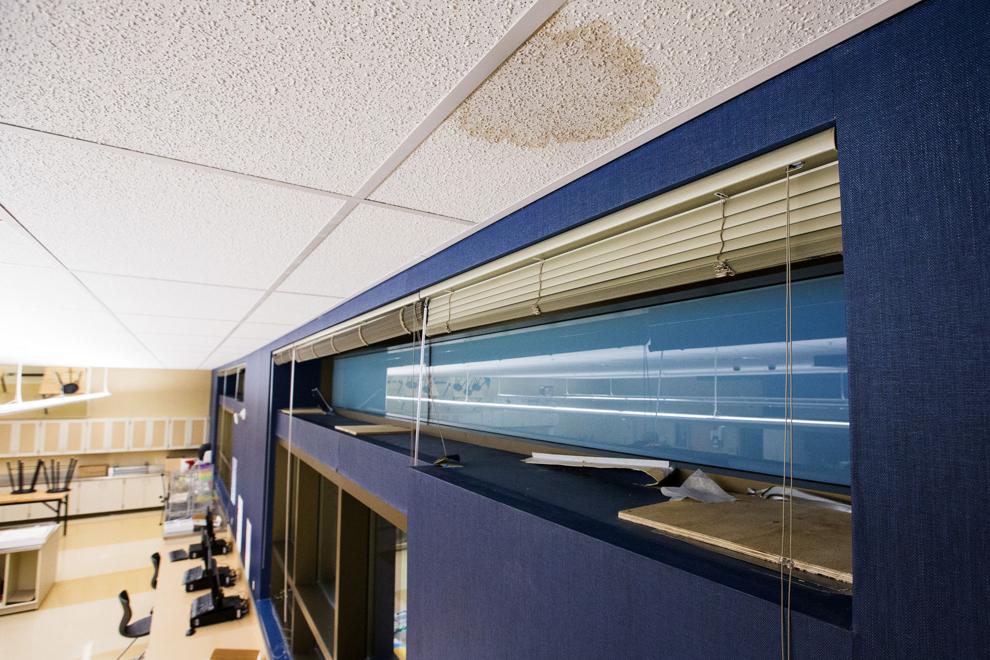 Air tests came back normal. However, after analyzing the materials surrounding the windows, workers found three types of mold spores — Aspergillus, ascospores and hyphal fragments — which were later determined to be nontoxic, Brumley said.
Following recommendations for cleaning and removing the mold spores, the windows were temporarily sealed.
But it wasn't until February that the full scope of all work necessary to replace the windows and repair the wall was known. In late April, the Yakima School District Board of Directors members unanimously approved a $547,280 contract to begin the work.
Starting in May, crews worked weekends and after school hours, only working normal hours during the summer months.