Crystal Brookshire grew up in West Valley and remembers hanging out at West Valley Community Park with her friends. She still lives near the park, which is just down the street from West Valley Middle School, but said her feelings about it have changed. She doesn't allow her 11-year-old daughter to go there after a pair of recent shootings.
"I don't go back there anymore," Brookshire said. "You don't feel safe and you don't know who's back there."
Her daughter attends the middle school and the shootings have made it difficult for her to focus at school.
"My daughter is in constant fear," Brookshire said. "She gets scared and she cries because she doesn't feel safe."
We used the latest crime rate data from the FBI to illustrate how much crime happens in every part of the Yakima Valley.
First, select a Yakima County law enforcement agency from the left drop down menu. Then select a type of crime or crimes from the right drop down menu to see how your town compares to the state and nation as a whole.
---
Crimes reported
Crime rate per 100,000 people
Washington State Rate

Reported crimes per 100,000 people
United States Rate
Source: FBI Uniform Crime Reports
Crime rates are reported as the number of incidents known of by law enforcement per 100,000 people living in the jurisdiction. Crime rate reporting is the responsibility of individual departments, with state agencies collating the data before forwarding it to the FBI for final analysis.
Brookshire isn't the only one concerned. West Valley residents are asking authorities about public safety measures after two young men were fatally shot in separate incidents this year at the middle school and the community park. Yakima City Council members and police met with neighbors last week at a community forum.
The incidents
The shootings, which took place in July and November, allegedly involved drugs. The victims and suspects were all under 20.
On the day after Thanksgiving, 16-year-old Davontae R. Mesa was fatally shot at West Valley Community Park. Cameron Jay Helland, 18, was charged with second-degree murder and illegally possessing a handgun in the incident.
Witnesses told police that Mesa had gone to the park to buy marijuana from Helland, and got in Helland's car. They said Mesa and Helland argued, and Mesa was getting out of the car when he was shot.
Helland drove off but was later brought back to the scene and surrendered to a Yakima County sheriff's deputy, according to a police affidavit. He is being held in the Yakima County jail in lieu of $250,000 bail.
It was the second homicide at the park in less than six months. On July 19, Eduardo Rodriguez-Castaneda, 19, was fatally shot in a pickup truck in the West Valley Middle School parking lot.
David Paul Ortega Jr., 18, was charged with second-degree murder and unlawful firearms possession in connection with the death. The shooting occurred during an alleged drug deal, according to a police affidavit.
Ortega is being held in the Yakima County jail in lieu of $1 million bail.
Neighborhood reaction
Brookshire said those incidents have made her question her daughter's safety. She said there should be more of a police presence in the area and possibly armed security at the school.
Contacted by the Yakima Herald-Republic this week, neighbors on South 74th Avenue — about a block away from the school and the park — had a variety of thoughts on the area's safety. Regardless of whether residents felt safe or unsafe, all of them said the park needs more lighting and the gate to the park's parking lot should be closed at dusk.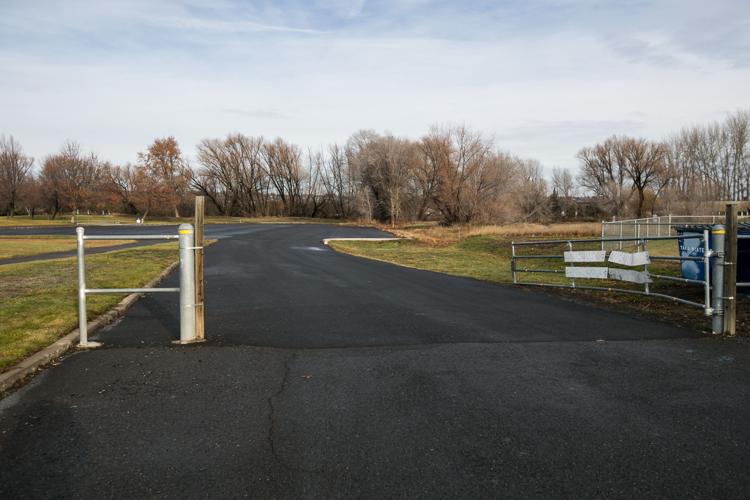 Mark and Betty Stanford have lived in the area for more than a year and have a granddaughter who attends the middle school. They said oftentimes they will come to the school, just a block away, to get her so she's not walking home alone.
The Stanfords echoed Brookshire's call for a stronger police presence.
"We try not to worry but it's in the back of our minds all the time," Betty Stanford said."Kids should be able to go to the park without being afraid that other kids will shoot them."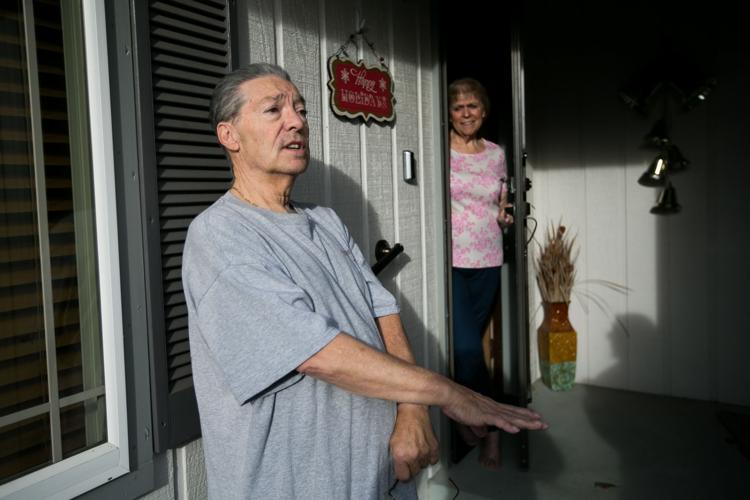 While many residents think more needs to be done, some are hesitant to let the incidents prevent their families from going to the park.
Neighbor Travis Schlamen grew up nearby. Schlamen said while the two shootings are concerning, he is not concerned about safety in the area.
He said that may change if there are more shootings, however.
"I still let my kids go to the park and play when it's light out," Schlamen said, "I'm not easily shaken."
John Thomas said he and his neighbors still feel safe. He said while the shootings are upsetting, it doesn't make them fear the area.
"We love the park," Thomas said. "We're not intimidated or afraid."
Community meeting
In response to community concerns about safety, Yakima City Council member Holly Cousens, whose district encompasses the area, helped organize a public safety forum Dec. 10 at the Harman Center.
About 50 to 60 people attended, along with interim Yakima police Chief Gary Jones. Residents voiced their concerns about the recent homicides, both of which involved young people, guns and drugs, Jones pointed out.
Across the city, armed young people getting into disagreements or being involved with drugs is a recipe for violence, Jones said. In the past five years, the city had six homicide victims under age 20.
"The highest issue is that young people are making indiscretions and they're armed," Jones said.
Mayor Kathy Coffey said the council has provided more funding to youth programs this year to try to combat that. Coffey said increased vigilance from the neighborhood BlockWatch programs and allocating money for next year to improve lighting across the city also should help.
The city's Public Safety Committee sponsored a series of 10 community forums throughout Yakima in 2017 and 2018 to hear from people about public safety priorities. People asked for improved communication, more patrols, and a cleanup campaign.
As the number of homicides in Yakima has risen to 19 this year, up from 13 in 2017, city residents have grown more concerned.
"People never know where they're going to happen or when they're going to witness terrible violence," council member Kay Funk said.
Jones said the public safety forum already has had an effect on the West Valley area.
"The advantage for police is to give the community ideas on what we need to help curtail crime," Jones said. "There's already been an uptick on people giving information."