Yakima police on Wednesday arrested 19-year-old Jose Angel Ortega, who is accused of shooting Jonathan Spear outside Spear's home in the Barge-Chestnut neighborhood Sunday.
Yakima police Capt. Jay Seely said Ortega was arrested Wednesday afternoon near Fiesta Foods in Yakima. He has been charged with first-degree assault and drive-by shooting.
A day earlier, police arrested the 22-year-old man they believe was driving the car from which Spear was shot. That man, whom the Yakima Herald-Republic is not naming until after he is formally charged, made a preliminary court appearance Wednesday. He is being held on suspicion of rendering criminal assistance, with bail set at $25,000.
The arrests were the result of good police work, particularly by Officer John Oliveri and Major Crimes Unit detectives, Seely said.
"I'm so proud of patrol Officer Oliveri for finding the car so quickly," Seely said. "He found it within four hours, and that's what really started opening the case. I'm super proud of the detectives."
Spear, 35, was struck by three bullets, including one that hit his spine, while he was working in his yard. He underwent surgery to fuse multiple vertebrae Monday at Seattle's Harborview Medical Center, and it's unlikely he will walk again, said his brother, Caleb Spear of Pueblo, Colo. Spear was moved Wednesday from the intensive care unit to an acute-care bed, which is a positive step, Caleb said.
"It's going to be OK," he said. "But, man, if it isn't going to be a hard road these next few years."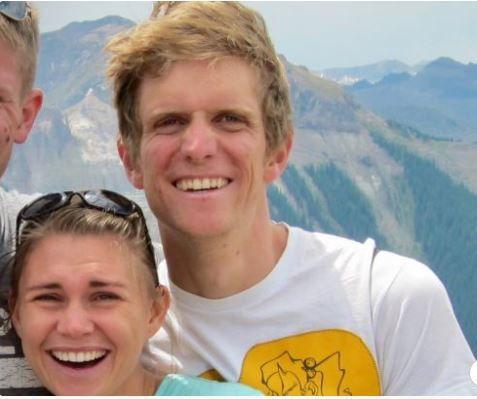 Spear moved to Yakima with his wife, Valerie, in 2018. He engaged with the community quickly, Caleb said. Part of that was becoming a board member of La Casa Hogar, a nonprofit geared toward supporting Latino families. Spear had spent parts of the prior decade promoting public health in Lima, Peru, working as a Medicaid benefits educator in Colorado and coordinating clinical trials in Portland. He has also volunteered at the Yakima Rotary food bank.
"Jonathan spent the early years of his life after college, along with Valerie, working with multi-drug-resistant tuberculosis patients in Lima, Peru," Caleb said. "So much of the story of Jonathan's life has been him really deliberately working to reach out and encourage people to live a better, full life."
A GoFundMe account set up to assist Spear, a custom carpenter by trade, had raised more than $112,000 by 5:30 p.m. Wednesday. That's a lot of money, but it's likely that the long-term costs of treatment and retrofitting Spear's home to accommodate someone who cannot walk will exceed it, Caleb said. Spear and Valerie are expecting their first child. Her due date is Aug. 9.
All of that notwithstanding, the family has been overwhelmed by the generosity of donors and the outpouring of support.
"Hundreds and hundreds of people have stood up and said, 'This isn't right. This isn't who we are as a community. This isn't who we are as humanity,'" Caleb said.
When Caleb was interviewed Wednesday afternoon, the suspected driver had been arrested but the shooting suspect had not. The first arrest was already a relief to the family, he said.
"I did get news from Val that Jonathan was relieved and overwhelmed to hear that the driver was arrested," Caleb said. "I think that's been a weight off his shoulders."
Caleb texted later, after the second suspect was arrested: "Huge props to the local PD."
Staff writer Donald W. Meyers contributed to this report.