Yakama tribal member Delbert Loren Wheeler was sentenced to probation and will be required to pay $34,125 after being found guilty of driving his pickup off-road on the Arid Lands Ecology Reserve of the Hanford Reach National Monument.
U.S. Judge Stanley Bastian, ruling from the Richland Federal Building courtroom Wednesday, speculated that this will not be the end of the case.
"I think the defendant and his colleagues did intend it as an act of civil disobedience," Bastian said.
He suspects the case is headed to a higher court — the 9th Circuit Court of Appeals or beyond — and that was what Wheeler and his attorney had planned all along, the judge said.
Wheeler was driving a pickup with three passengers in the cab and elk carcasses in the pickup bed when he was stopped by federal and state officers Oct. 7, 2011, on the Arid Lands Ecology, or ALE, Reserve.
ALE, west of Highway 240, is closed to the public but is included in the land covered by the Yakama Treaty of 1855.
The case was about whether Wheeler and other Yakama people could go where the Treaty of 1855 promised they could go, said Wheeler's Seattle attorney, Irwin Schwartz, during closing arguments in Wheeler's trial early this year. The treaty also includes rights to hunt and gather plants.
"At some point, a man says 'I want my rights and I'm willing to demand them,' " Schwartz said.
ALE is closed to the public for the purpose of cultural and ecological resource preservation and for security for the Hanford nuclear reservation, all of which are inconsistent with Wheeler's conduct, the Department of Justice argued.
Hunting is not allowed on ALE, according to the 2008 Hanford Reach National Monument Comprehensive Conservation Plan.
Bastian ruled earlier that there is nothing inherently irreconcilable with protecting ecologically sensitive lands and treaty rights.
"As an Indian, I feel I have been totally violated," Wheeler said during the sentencing hearing Wednesday.
The Treaty of 1855 says he has a right to travel to the usual and accustomed places of his people, he said.
"If you have to put me in jail, do it," he said. "I will fight for my rights."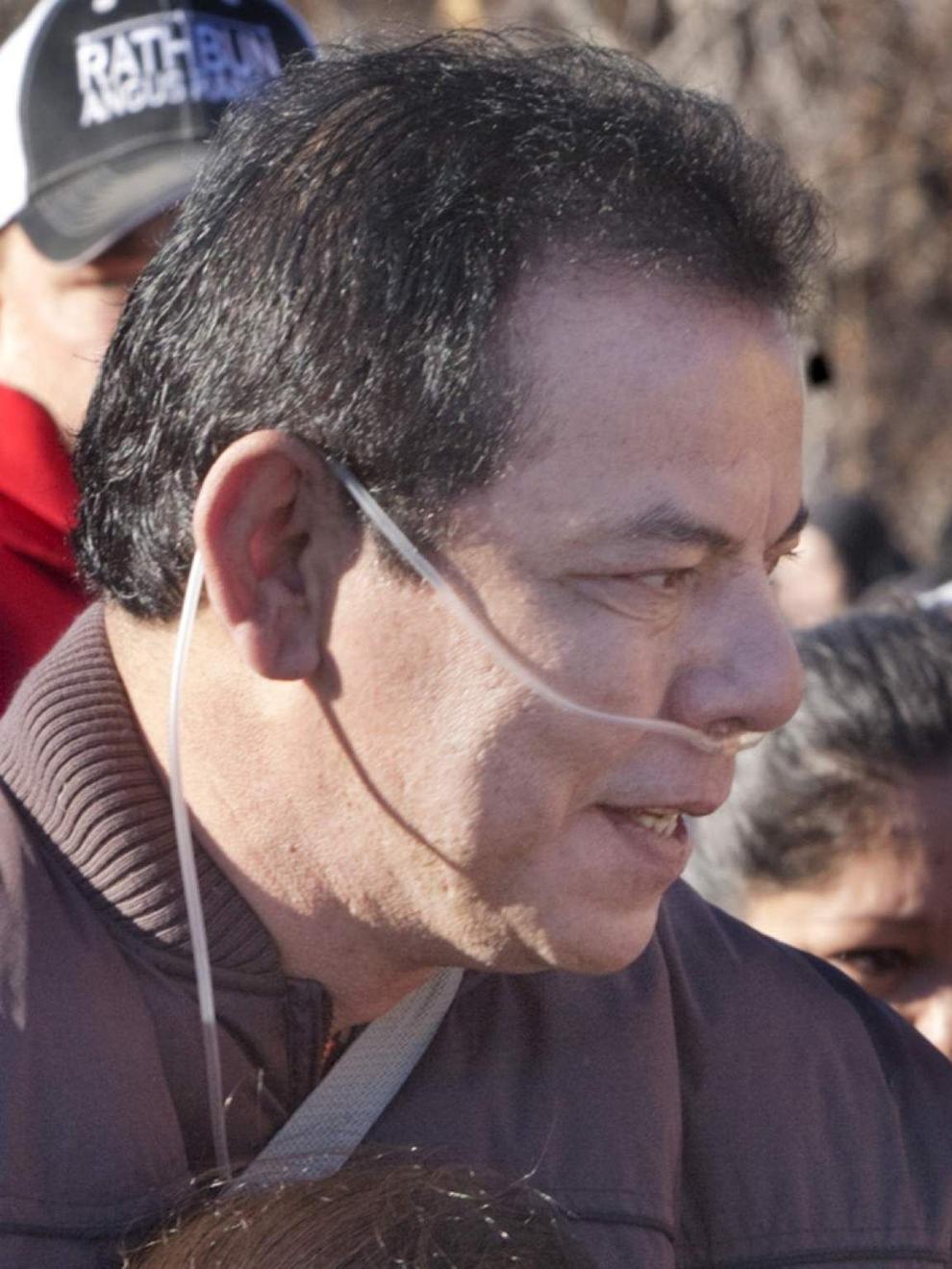 Had he known that driving on ALE was an issue, he would have gone in on horseback to hunt and gather plants, he said.
He also pointed out the extensive damage done at Hanford, which has been left massively contaminated by the past production of plutonium for the nation's nuclear weapons program.
He was prosecuted for harming plants on ALE, a charge that the jury deadlocked on, and found guilty of driving off-road.
ALE was part of the security perimeter around Hanford and has had limited human activity since the Hanford nuclear reservation was established during World War II.
The Department of Justice said Wheeler entered the ALE by driving down a private road and entering where a portion of the ALE fence was knocked down. It argued that he drove cross-country before coming to Snively Road. He drove down the road before leaving it and again driving cross-country to an area of the ALE where three elk were shot.
Wheeler said there were vehicle tracks "everywhere" and that he followed existing tracks through the shrub steppe habitat.
The judge agreed with the prosecution that ALE is a national treasure and a time capsule. It needs to be protected by national, state and tribal governments, he said.
He ordered Wheeler to pay $32,600, the amount estimated by Fish and Wildlife to repair damage. It includes planting specially grown seeds of native plants, possible work to eliminate non-native plants in the disturbed area and monitoring of the condition of vegetation for at least three years.
The judge declined to require $17,660 in restitution to hire a contractor to do a cultural resources review before the land is restored. Fish and Wildlife has argued that a cultural resources review, which would check for archaeological sites, is required. Bastian found it was not a legally allowable restitution cost.
Although the prosecution did not ask for a fine, Bastian said there should be consequences for violating the law and assessed a fine of $1,500 and a required penalty of $25. Wheeler will be on probation for one year.
Bastian said he did not want to impose jail time, in part because Wheeler uses his substantial income to help tribal members. Wheeler has built businesses that employ tribal members, according to court documents.
That brought Wheeler to his feet, saying he helps all races, not just tribal members. He pays taxes for the elderly, buys pigs raised by 4-H members and participates in Christmas drives, he said.
Wheeler has two weeks to file a notice of appeal.