Yakima County Superior Court Judge Kevin Naught ordered Leon Dwight Searles Jr. held on $20,000 bail Tuesday on suspicion of felony harassment, second-degree unlawful firearms possession and third-degree theft.
He rejected a prosecution request for $250,000 bail, noting that allegations of first-degree assault had not been filed under oath with the court.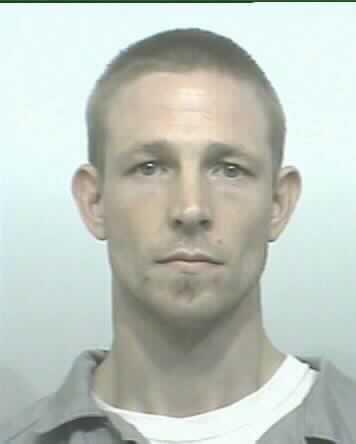 The standoff started with an allegation of shoplifting at a grocery store Sunday afternoon.
An employee at the Safeway store at 905 E. Mead Ave. told police that Searle had taken $150 worth of groceries from the store at 2:50 p.m., claiming that he was the store's owner, according to a police probable cause affidavit.
Officers identified Searles as the suspect after the store employee got the license plate of the truck Searles was driving, according to the affidavit. Police found Searles unloading groceries from the truck at his home in the 1000 block of South Second Avenue.
When questioned, Searles became agitated and yelled at police, threatening to get guns and shoot them, the affidavit said.
A family member told police that Searles, who had mental health and drug abuse issues, had at least two guns in the house.
Police tried to contact Searles through a loudspeaker, offering to have a designated crisis responder talk to him. He refused, and the Yakima SWAT team was sent to carry out a search warrant to go in the house. During the standoff, Searles continued to yell that he would kill the SWAT officers and a patrol dog.
The standoff ended around 6 a.m. Monday morning, but not before police used chemical irritants and a robot before forcing their way in, moves that defense attorney Paul Kelley said destroyed the house.
"It is tragic for himself, the community and law enforcement the way this went down," Kelley said.
Deputy Yakima County Prosecuting Attorney Heather Thorn said that when police were able to get in the house, they found bullet marks on the walls suggesting that Searles fired on police from the bathroom where he was hiding.
She said prosecutors would seek a first-degree assault charge based on that.
But Kelley said that information had not been formally submitted to the court in the form of an affidavit, and Naught said he would not consider it. He said prosecutors could make that case later, and allowed Searles' lawyer to argue for lower bail.
Searles, who tried to speak at the hearing, said he was representing himself, that he was his own detective and demanded to be released on his own recognizance. Naught told him to stop talking about his case more than once, reminding him that anything he said would be used against him.
Searles has prior felony convictions, including possessing explosives without a license, second-degree robbery, drug possession without a prescription and second-degree theft, according to court documents.