On June 22, Shawn Whitefoot was driving south on Lateral A Road when a driver in a Honda Accord pulled out in front of him.
Whitefoot swerved but still hit the Honda and rammed into a power pole near the intersection of Lateral A and Jones roads on the Yakama Nation reservation.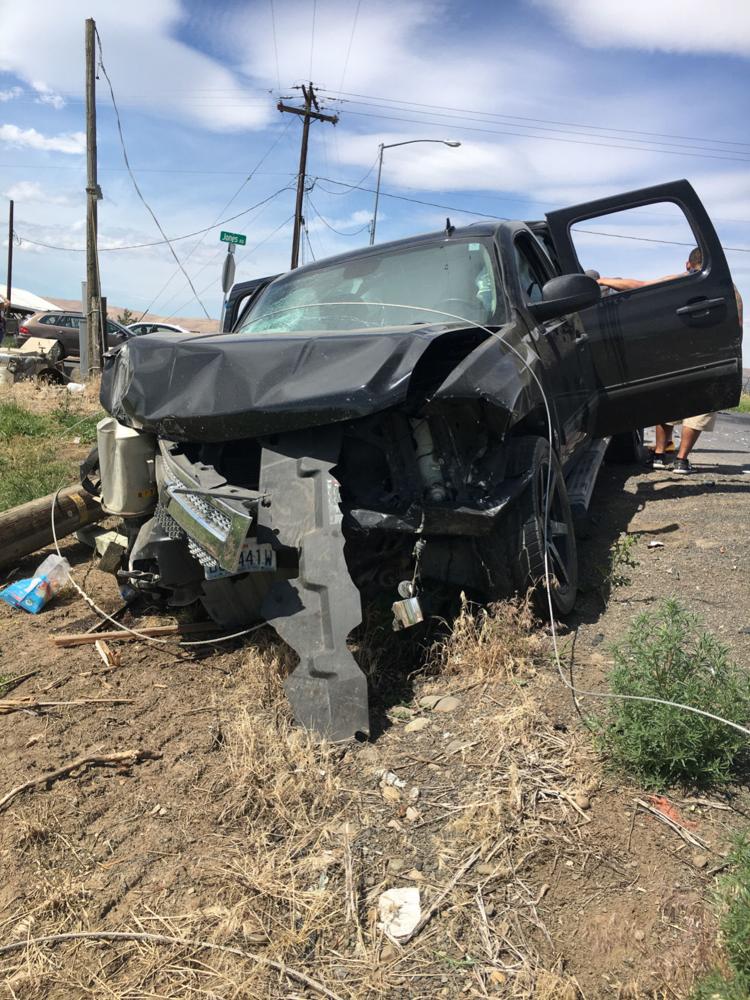 The damaged Honda continued west on Jones Road until it stalled, according to a Yakama Nation Tribal Police report.
Whitefoot and his family suffered minor injuries. A passenger in the Honda suffered a gash to her face and was rushed to a local hospital when her blood pressure suddenly dropped, the report said.
It's not clear whether the driver, Delia Margaret King, 30, faces any charges.
Tribal police recommended she be charged with DUI hit-and-run, the report said.
Whitefoot, 38, said tribal police told him he'd have to press tribal prosecutors to file charges.
"I shouldn't have to do that," Whitefoot said. "I went to the prosecutor's office and said I wanted charges filed and nothing happened."
Tribal authorities had exclusive jurisdiction in Whitefoot's case because everyone involved was Native American and the incident occurred on the reservation.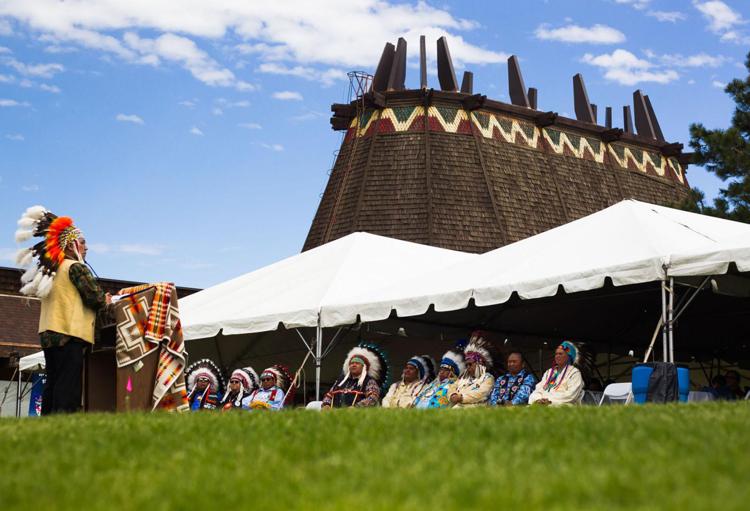 More than three years ago, the Yakama Nation reclaimed much criminal and civil jurisdiction over Native Americans on the reservation through a federal process called retrocession. That jurisdiction once belonged to the state.
And the cracks in the Yakama Nation's criminal justice system appear to have widened.
Since retrocession took effect in April 2016, there have been 25 documented homicides under tribal and federal jurisdiction and several people have gone missing.
Some of those cases have been solved while others are still being investigated.
While there isn't a direct cause-and-effect relationship, questions center on how some crimes are handled within the criminal justice system.
On Feb. 7, 2017, tribal leaders declared a public safety crisis on the reservation, threatening harsher punishments for crimes and partly blaming the Washington State Patrol for ending reservation patrols in response to retrocession.
"The Yakama Nation is calling upon the United States to fulfill its trust fiduciary responsibility to our lands and people in addressing this crisis appropriately. We are also calling upon all jurisdictions to work together to ensure that all people Native and non-native alike are safe," Tribal Council Chairman JoDe Goudy said in a news release.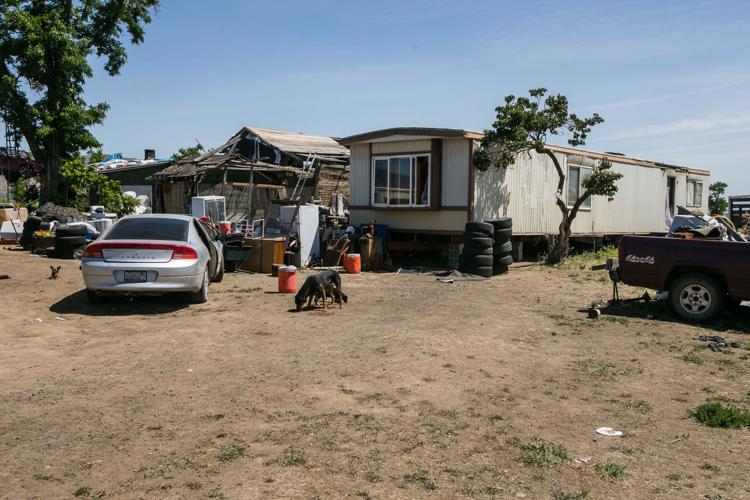 The declaration focused on White Swan, a rural community of about 3,000 where crime eventually exploded into a killing spree that claimed five lives June 8.
Federal authorities typically investigate and prosecute serious felony crimes on the reservation but lack the resources to pursue every felony case.
The tribe's court hasn't secured authority to prosecute felony crimes, leaving a prosecutorial gap in felony cases that federal authorities decline to prosecute.
Whitefoot believes retrocession is hampering justice on the reservation.
"I'll probably never get restitution," Whitefoot said. "I've had to buy a new rig. I feel like the retrocession has hurt a lot of people on the reservation."
Tribal leaders didn't respond to several calls and emails seeking comment about Whitefoot's case and the impact of retrocession.
Another case where charges cannot be confirmed involved the assault of a 15-year-old girl at Wapato High School. She was punched in the back of the head by a 16-year-old Native American boy at the school Feb. 2, 2018.
Wapato and tribal police responded, and Wapato police said tribal authorities had jurisdiction, according to a Wapato police report.
The boy was immediately expelled by the school.
The girl suffered a concussion and experienced frequent headaches and dizziness for weeks, according to her medical records.
The girl's stepfather said he went to the tribe's prosecuting attorney five times asking that charges be filed. The Yakima Herald-Republic is not providing his name because it would identify his stepdaughter.
"I never heard back," he said. "To this day, we still can't believe that the law failed this bad. That just goes to show you there's a two-tiered justice system."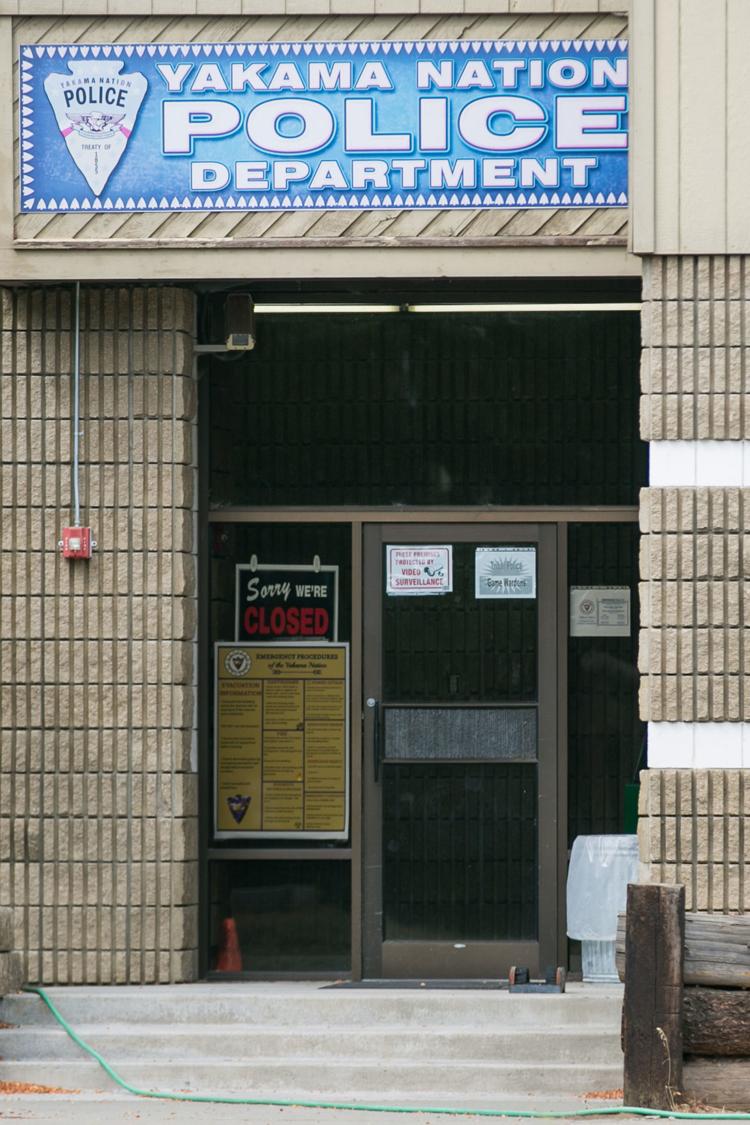 The tribe wasn't ready to implement retrocession, said Reginal Jerry, a retired manager in the tribal police department's investigative unit.
"They jumped in there," she said. "They don't have the manpower, they don't have them trained. Our homicides and everything shows it's not working."
Retrocession
In 1953, Congress approved Public Law 280, which allowed states to assume criminal and civil authority on reservations without tribal consent. A decade later, Washington state implemented the law and assumed jurisdiction over reservations.
The law was later criticized for not considering tribal sovereignty and further complicating civil and criminal jurisdiction on reservations. In 1968, Congress amended the law to include retrocession, a provision allowing states to return all or some jurisdiction over Native Americans back to the federal government, and essentially, to tribes.
Tribes are to show they have adequate law and justice services, such as police and courts, as well as support from neighboring communities and the state to acquire criminal retrocession.
Of the 29 federally recognized tribes in Washington state, eight have acquired some level of retrocession: Tulalip, Colville, Muckleshoot, Swinomish, Skokomish, Chehalis, Quileute, and Yakama.
The Yakama Nation began seeking retrocession in 2011. Tribal leaders routinely met with state lawmakers, and a new tribal justice center housing a jail and courts offering an array of services was built west of Toppenish.
In January 2014, Gov. Jay Inslee issued a proclamation supporting the tribe's request. The proclamation was forwarded to the federal government, which eventually granted approval.
Tribal court
When the Yakama Nation declared a public safety crisis on the reservation, tribal leaders issued a news release threatening three-year sentences for drug violations, assault with a deadly weapon and child molestation.
But the Yakama tribal court lacks the authority to impose those punishments, said George Jacobs, spokesman with the U.S. Attorney's Office for the Eastern District of Washington. Those cases fall under jurisdiction for federal prosecution.
"The tribal court cannot do felonies," he said. "That news release may have stressed that it can do felonies, but it cannot."
Most tribal courts have authority similar to municipal courts. They can impose sentences of up to one year and prosecute misdemeanor and gross-misdemeanor crimes.
This leaves a black hole for felony crimes on reservations where Public Law 280 hasn't been implemented, said Dorothy Alther, a tribal attorney and executive director of California Indian Legal Services.
"This is a much bigger problem than just Yakama," said Alther, an Oglala Sioux. "This has been an ongoing problem for years across Indian Country."
Tribal courts can acquire authority to prosecute certain felony crimes under the Tribal Law and Order Act of 2010. The act provides enhanced sentencing up to three years for each offense and up to nine years for multiple offenses. The Yakama Nation hasn't acquired that authority.
The Tulalip Tribes became the first in Washington to implement the federal act in 2013.
There are requirements. Tribes must hire law trained judges, prosecutors and public defenders. Criminal codes must be updated and made available to the public.
"Essentially, all the bells and whistles of a state court," said Sharon Jones Hayden, a prosecuting attorney for the Tulalip Tribes. "Which we were already doing, so I think it made the transition easier than others."
Adopting the Tribal Law and Order Act isn't easy for many tribes, said Hayden, also a special prosecutor for the U.S. Attorney's Office.
Treaty tribes are sovereign governments, each with unique customs and traditions that can make it difficult to partner with outside authorities, she said.
Paying judges, prosecutors and public defenders with law degrees also is a hardship for tribes with few financial resources, Hayden said.
"All these things take resources, and tribes don't have a lot of resources," she said. "It's a huge issue and it's very complex and every tribe is different."
Federal authorities do not require tribes to implement the Tribal Law and Order Act when seeking retrocession.
Without it, the chance of felony crimes going unpunished increases because tribal jurisdiction over Native Americans is extended to pockets of nontribal land and county roads and highways on the reservation — as in Whitefoot's case.
The U.S. Department of Justice's media office didn't respond to requests for comment about retrocession and its requirements. Nor did Bureau of Indian Affairs Spokeswoman Nedra Darling.
U.S. Rep. Dan Newhouse said the Yakama Nation has shown a sincere effort to have jurisdiction returned, but there may be more for Congress to review in the matter.
"I'm going to have to do some research into this, have some conversations with people involved in this to see what the criteria is in this," he said. "I don't know what else we can do. Maybe the federal government has to have some role here to provide some of the capacity for hearing some of these cases."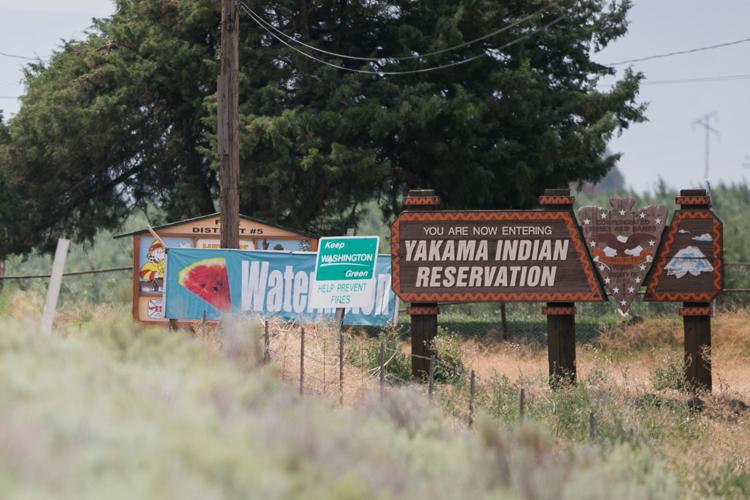 Jurisdiction
The eastern edge of the 1.3-million-acre Yakama reservation is a patchwork of tribal and nontribal land and native and nonnative people.
There are three municipalities under state authority on the reservation — Toppenish, Wapato and Harrah. Toppenish and Wapato have police departments and Harrah relies on the Yakima County Sheriff's Office.
Prior to retrocession, jurisdiction in cases involving Native Americans was decided largely on where the crime occurred, tribal or nontribal land. For example, a Native American committing an offense in Toppenish — a state-governed municipality within the reservation — could have been arrested by Toppenish police and prosecuted under state law, depending on the crime.
Whitefoot's crash occurred on a county road and could have been investigated by the sheriff's office or the state patrol. Under state law, DUI accidents involving serious injury typically result in vehicular assault charges.
Now, the tribe has jurisdiction over Native Americans when the crime occurs anywhere within the boundaries of the reservation — tribal or nontribal land — unless a nonnative victim or a nonnative suspect is involved. In those cases, either federal or state authorities have jurisdiction, depending on the severity of the crime and whether it occurred on tribal land.
Federal authorities maintain jurisdiction over serious, violent crimes — such as murder, assault and rape — involving Native Americans on the reservation.
Declined cases
Since retrocession, Toppenish police pursued at least two felony cases on the reservation involving Native Americans that federal authorities declined to prosecute.
One was a vehicular assault and the other involved an abduction, home invasion, robbery and drive-by shooting.
On June 16, 2017, Octavio Tellez Sanchez, 46, ran over a Yakama woman walking on Elm Street in Toppenish. She was dragged about 150 feet by his car before being run over, according to a probable cause affidavit by Toppenish police.
She suffered life-threatening injuries, said Toppenish Police Chief Curt Ruggles.
"She ended up living," he said. "We thought she was going to die at first."
In declining the case, the FBI said it was a traffic matter and outside the realm of cases the agency typically handles, Ruggles said.
Sanchez, a repeat DUI offender, was prosecuted and convicted of vehicular assault in Yakima County Superior Court and sentenced to 15 months in prison.
In the early morning of May 22, 2017, a man walking in Toppenish was forced into a vehicle at gunpoint and taken to his home, where the suspects took two large TVs. The man was punched in the face, stabbed in the leg and had the barrel of a gun shoved in his mouth as suspects threatened to kill him.
Later that day a drive-by shooting was reported in the 300 block of Old McCoy Road outside Toppenish involving the same suspects, according to a probable cause affidavit by Toppenish police.
Raymond Zack Guerrero-Garcia, a 27-year-old Yakama, is accused in those cases, along with Jonathan Vargas, 34, a nonnative, the affidavit said.
The FBI declined the case against Guerrero-Garcia, Ruggles said.
Guerrero-Garcia is facing multiple charges of assault, kidnapping, robbery and burglary in Yakima County Superior Court. His trial is scheduled in October.
The FBI typically doesn't comment on cases and didn't respond when asked about these.
In the past, the FBI claimed jurisdiction on major crimes occurring on tribal land, which is held in federal trust, whether or not a nonnative was involved.
That hasn't changed since retrocession, U.S. Attorney's Office Spokesman Jacobs said.
Under retrocession, however, the FBI's authority over Native Americans seemingly would extend to nontribal land within the reservation, Ruggles said.
For example, the tribe could have challenged the state over jurisdiction in the case involving Guerrero-Garcia, arguing that he's Yakama and under tribal authority. But the severity of the charges would have caused the case to be forwarded to federal authorities, who declined to prosecute.
That potentially creates a void, but Yakima County Prosecutor Joe Brusic said his office won't let charges that can be proved on the reservation go unpunished.
"I will always be concerned about cases that are not aggressively prosecuted," Brusic said. "If the feds or the tribe isn't going to prosecute, I want to."
The tribe doesn't always agree with the state taking a case involving Native Americans. In September 2018, Toppenish police pursued a stolen bait car to the home of a Yakama woman in town. Police detained a Native American woman believed to be a passenger in the stolen car and searched the property after acquiring a search warrant from a Yakima County Superior Court judge.
Tribal police objected, saying there wasn't enough probable cause for the search.
The tribe sued the city and county in U.S. District Court, where the tribe was denied an injunction barring city police and state authorities from detaining Native Americans and executing search warrants on them on the reservation.
The tribe is appealing.
Retrocession has created more confusion and inconsistency in jurisdiction, Ruggles said.
"It's introduced a whole new layer of complexity on the reservation," he said.