Disruptions to the food supply chain, higher production costs and market uncertainty were among the ways agriculture, both across Washington and in Yakima County, was affected by the COVID-19 pandemic.
A University of Washington study, commissioned by the Washington State Department of Agriculture and released this week, explored how the pandemic affected food production, access to food and how the state can learn from the past 18 months.
"We have known that the COVID-19 pandemic created significant challenges for food producers and those involved in food access, but we wanted to better understand the extent of the impact," said Derek Sandison, director of the WSDA.
In many cases — such as the cost of protecting workers from COVID, and the difficulty finding enough workers during harvest times — the pandemic simply worsened existing problems in the agriculture industry, said Sarah Collier, assistant professor in the UW School of Public Health and co-lead on the study.
"It wasn't just that COVID was going on," Collier said. "There were all sorts of other issues that started before the pandemic — labor shortages, extreme weather — that have had a huge impact.
"Just in the past year we've seen a heat wave, drought conditions and heavy smoke from wildfires all affect growers in Eastern Washington," she added. "It was not just too hot for the people, the workers, but it was too hot for the cherries."
Regarding fruit grown in Yakima County, Collier said researchers learned different crops and different types of production were impacted by COVID in different ways.
"What type of product was being produced, and whether it was shelf-stable or not, was important," she said. "There was a very big difference between apple growers and cherry producers, for example."
Strain on industry
Across the state, the agriculture industry endured great strain, both financial and otherwise, related to marketing, production and employment changes forced by COVID-19, the study concluded.
For example, new safety regulations, sanitation measures and PPE for workers boosted labor costs significantly in 2020, as nearly all crops were harvested after COVID cases became widespread in the spring, Collier said.
"These changes were much harder on smaller growers, who often found it a challenge to meet (safety) standards that were written for larger operations," Collier added.
The need for COVID-19 protections for workers and requests for hazard pay prompted several strikes and protests in Yakima County. On May 7, 2020, more than 50 workers walked off the job at Allan Bros. in Naches. Workers from five other packing plants — Columbia Reach Pack, Frosty Packing and Hansen Fruit in Yakima and Monson Fruit and Matson Fruit in Selah — started strikes and protests of their own in the days that followed and continued for several weeks. Farmworker advocates said the protests were the most direct action seen from agricultural workers in several decades.
The protests garnered regional and nationwide attention. The state implemented additional restrictions and regulations related to agricultural workers. Workers negotiated agreements with employers that included additional training, temporary or permanent raises or bonuses for workers. Agricultural companies said they worked to abide by necessary safety measures. COVID-19 outbreaks and cases in the agriculture industry declined by the end of summer 2020.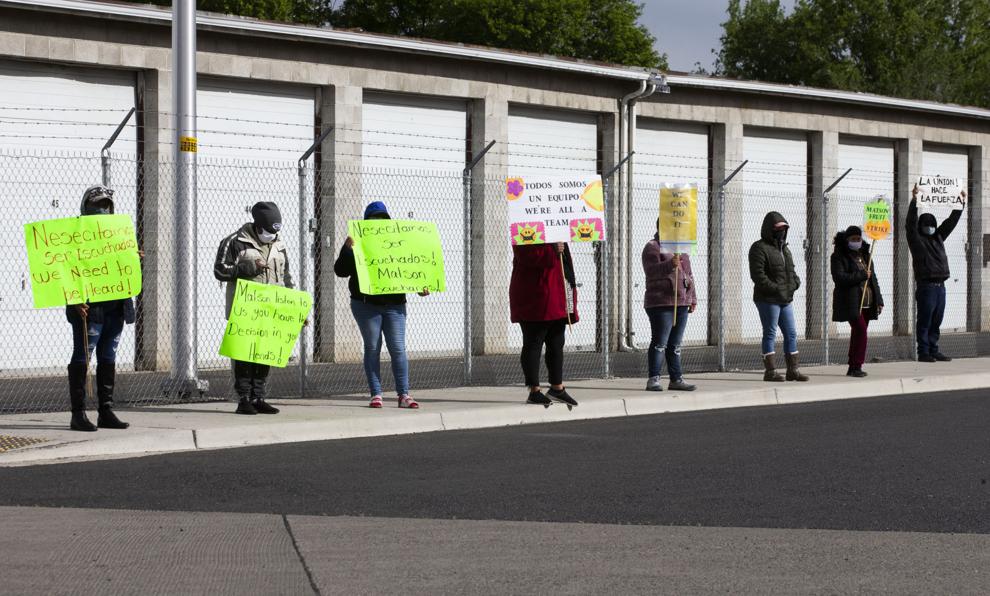 Distribution and security
The pandemic also changed how food was distributed after it was harvested and processed. Restaurant closures and supply-chain interruptions forced growers to alter their sales and marketing strategies, the study found.
About 30% of producers interviewed saw their revenues increase in 2020, with one farmer remarking, "If you look at our books, COVID is the best thing that's happened to us," the UW study said.
In several cases, producers reported upticks in sales to grocery stores, CSA (Community Supported Agriculture) programs and farmers markets.
Despite those shifts in where producers sent their food, Collier noted that food insecurity for many Washingtonians expanded with COVID, and "the distribution of those impacts was not felt evenly across the state."
"Although many people and organizations have worked diligently for years on hunger relief, there is still work to be done to bring resilience and equity to all aspects of our food system," stated the WSDA's Sandison as the UW study was released.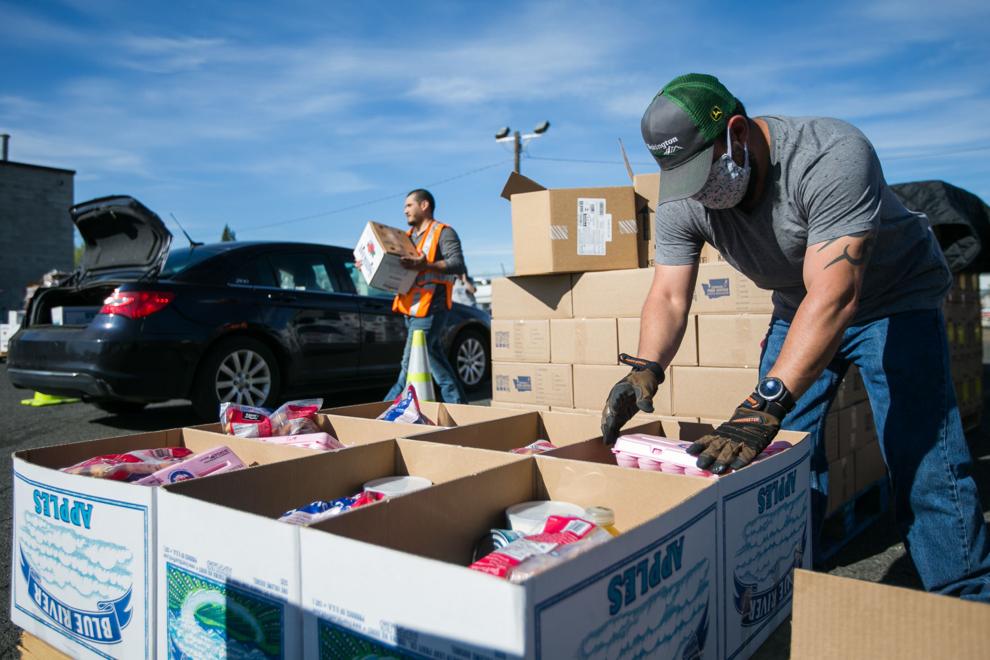 The pandemic highlighted strengths and revealed weaknesses in the state's food production sector, said Jennifer Otten, associate professor and food systems director in the UW School of Public Health.
"Consumer behavior under fluctuating pandemic-related openings and closures is unpredictable," the study concluded. "Supply chains and market channels continue to be disrupted, and labor shortages persist. At the close of 2020, 70% of producers surveyed said they were worried about their ability to adapt to future market uncertainty."
Hopefully, the adjustments made by growers and producers during the pandemic can prepare them for future extreme weather events, labor shortages or other economic shocks, Collier said.
"All of the adaptations that took place across the supply chain, from producers to consumers, were a monumental effort," she added. "A lot of those solutions were organic … they came from collaboration and (food production) network connections. Those attributes will be important in the future."