Out of the more than 300 acres of apples in Rowe Farms' orchards throughout the Yakima Valley, only a handful of acres are Red Delicious.
"We won't have any this time next year," co-owner Morgan Rowe said.
The big story line of this year's harvest is that Red Delicious, which once dominated Washington's crop, is relinquishing its title as the state's most voluminous apple variety.
But industry officials say that it's less about which variety holds the top spot and more that a diverse selection of apples is here to stay.
Gala has the No. 1 spot because growers planted a large volume several decades ago. But it's newer varieties, such as Honeycrisp and Pink Lady, that have chipped away at Red Delicious' volume in recent years.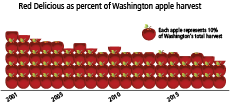 Go to any grocery store and you can choose from up to a dozen apple varieties.
"It used to be that you could standardize and mass-produce" one or two varieties, said Jon DeVaney, executive director of the Washington State Tree Fruit Association. "(Now) everyone wants their specialized, niche product."
Orchards in transition
The association estimated in August that about 131 million 40-pound boxes of apples will be harvested this fall. As of Sept. 2, about 1.7 million boxes have been harvested and shipped.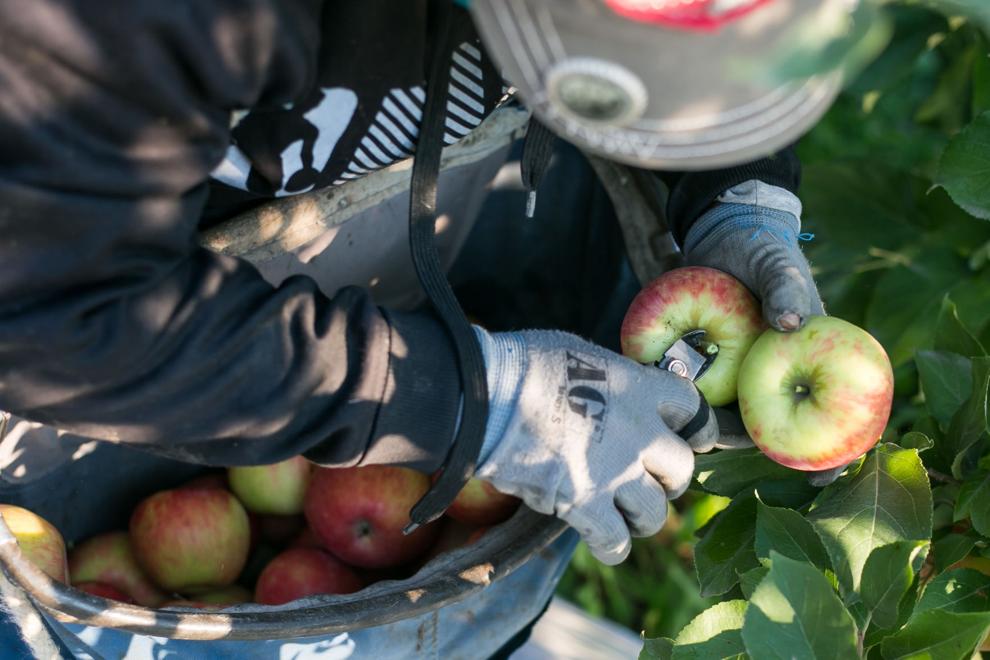 According to the organization's latest estimates, Gala makes up the largest percent of the crop at 24 percent, or nearly 31.4 million boxes.
Red Delicious is second with 21.5 percent. A total of 28.2 million boxes are expected to make up this season's crop, similar to the 29 million boxes harvested in 2015, DeVaney said.
And while Gala may have the top spot now, its reign may be shorter than the Red Delicious.
Many growers have stopped planting Gala trees, which means that volume won't increase much in the years to come. The variety's share of the crop has hovered around 20 to 24 percent in the past eight years.
Honeycrisp, a variety developed at the University of Minnesota's apple breeding program in 1960 but not released for commercial production until 1991, made up less than 1 percent of Washington's apple crop in 2006. Now, twelve years later, it is the state's fifth-largest variety and is expected to make up nearly 11 percent of this year's apple harvest. That's just a few percentage points below Fuji (13.5 percent) and Granny Smith (13 percent).
The Honeycrisp was a major game changer due to its juicy and crisp texture, which was new to consumers accustomed to the mild flavor of Red Delicious, said Roger Pepperl, marketing director for Wenatchee-based Stemilt Growers, which has orchard and packing house operations statewide.
"It took a while to get to where we are now," he said. "Now we've learned how to grow it. You're going to see Honeycrisp become No. 1 rapidly."
Being the No. 1 variety will have a different meaning in 2018 — and in future years — than it did just 20 years ago, DeVaney said.
"Twenty years ago, two-thirds of Washington apple production was Red and Golden Delicious," he said. "We're not in a position where two-thirds is (in one or two varieties)."
For some consumers, that diversification may feel overdue. But the reality is that it can take nearly two decades or more to take a new variety from the breeding stage — where two or more "parent" apple varieties are cross-bred — to where it's ready to be planted by commercial apple growers.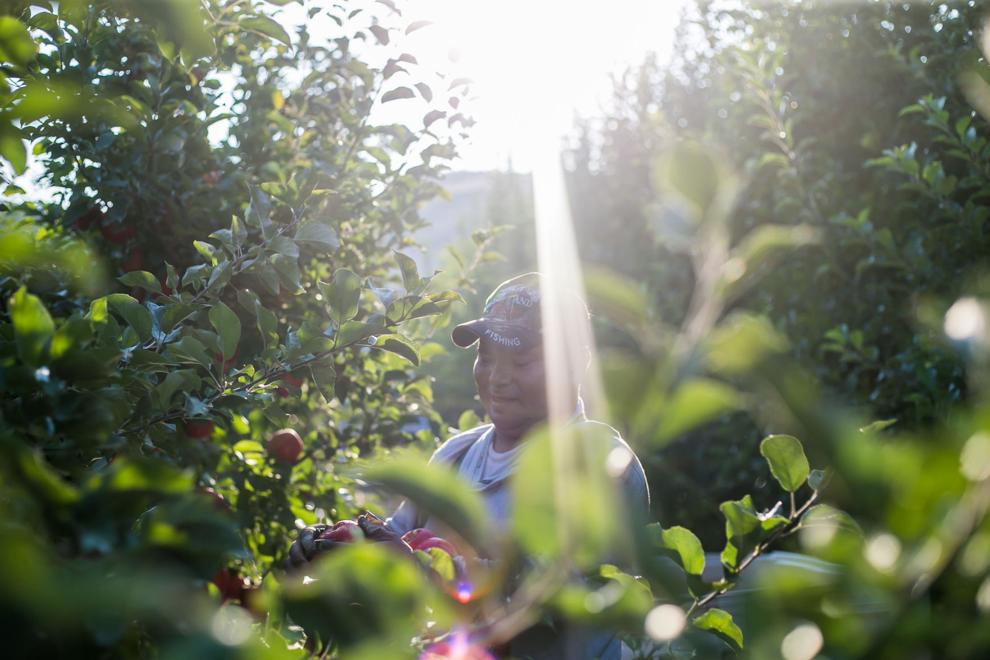 Gaining a sizable volume of a new variety may take several years more. Some growers often wait for university extension programs and others in the industry to document best practices before planting a new variety in their orchards.
Part of the reason Red Delicious had such a long run on top is because the industry had mastered growing, packing and storing the variety, DeVaney said.
Growers take more risk with a new variety because "they're learning the best way to grow it," he said.
That's why those in the Washington state apple industry are excited about Cosmic Crisp, a new variety developed by the breeding program at the Washington State Tree Fruit Research & Extension Center in Wenatchee. The apple — a cross between the Honeycrisp and Enterprise varieties — was in development for nearly two decades before growers could purchase and plant them. It is expected to be harvested and in consumers' hands by next year, DeVaney said.
Cosmic Crisp's appeal is that it is in the same prime harvest window as Red Delicious and has some of the similar ease in the growing and packing process, Pepperl said. And the apple's sweet-tart flavor and crunch have gained rave reviews from those in the industry who have tried it so far.
Boutique breakouts
But while Cosmic Crisp is the "it variety," it's just one of several new — if not as high-profile — varieties. Many fruit companies have worked with breeding programs to develop their own in-house proprietary varieties or pay license fees for them.
One "boutique variety" that has gained traction in recent years is Pink Lady, a tart apple famous for its pink exterior. Recent estimates show that Cripps Pink, which include many that are licensed under the Pink Lady brand name, are expected to make up 4.5 percent of this year's crop.
Stemilt Growers has a proprietary variety called Rave. The variety was developed at the same University of Minnesota Center as Honeycrisp. Rave was developed by crossbreeding the Honeycrisp with MonArk, an apple that originated in Arkansas.
Rave apples are ready to be harvested in late July, which means they can hit stores by early August, which is good timing for grocery stores, Pepperl said.
Growers with several different varieties can extend the harvest and keep workers employed longer, DeVaney said.
"That helps in attracting and retaining them," he said.
And a greater variety of apples means the state's harvest season now lasts from August through November.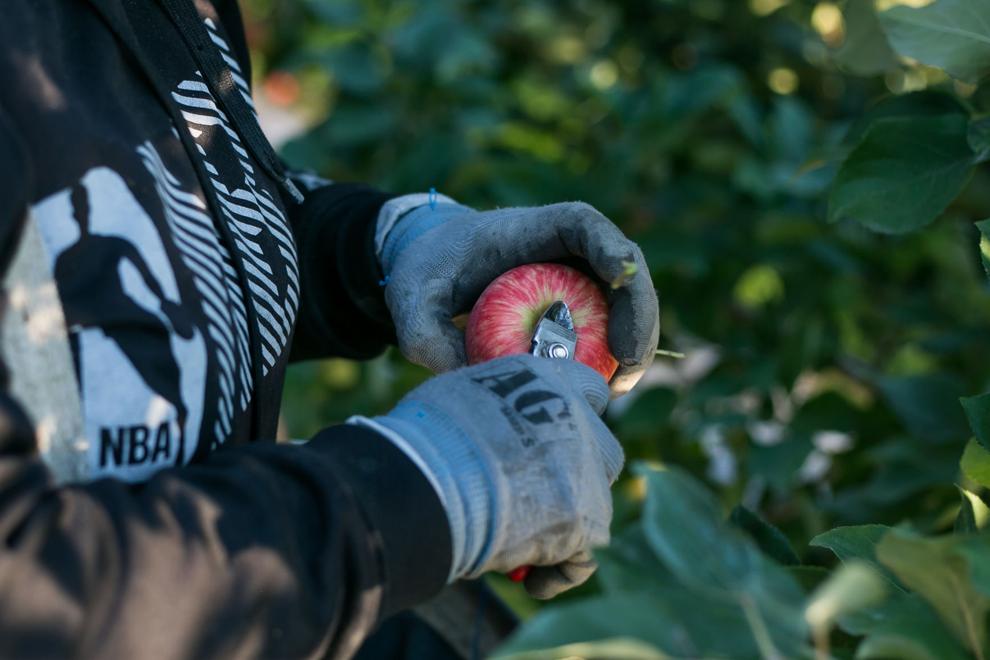 The Washington State Tree Fruit Research and Extension Center, through its work with Cosmic Crisp and other varieties, has gained best practices that could quicken and ease the development process for future varieties, said Kate Evans, a horticulture professor and the main apple breeder at the center.
"As we're moving closer to the release (of Cosmic Crisp), we've been getting questions about picking dates, how to store the fruit," she said. "It's great we can go back and refer to data that we've been collecting over the last five to six years."
Evans said there's opportunity to bring even more diversity in taste and texture through new apple varieties. For example, using an older, heirloom variety as a breeding parent could produce an apple that has an aniseed flavor, something that was common with older varieties.
However, the question is whether certain new varieties can work in large-scale production, she said.
"It's not just what the consumers want to buy, but which varieties fit with the production system, and which varieties are sustainable in terms of not just be able to grow them but what can be stored," she said.
Red Delicious loyalists
Back at Rowe Farms, Morgan Rowe has plans for when the Red Delicious trees in his orchards are pulled out. The move will provide additional room for several new varieties, including Pink Lady and Cosmic Crisp.
"The way I look at planting is not to do too much of one thing," he said.
But while growers are doing away with Red Delicious — and have stopped planting new Gala trees — DeVaney said he doesn't expect either variety to disappear any time soon. For many growers, Gala and Red Delicious still provide a reasonable return for their efforts.
"Gala is an apple that is pretty grower-friendly," he said. "That's why they have been such a staple."
And Red Delicious is a major export item and has been an entry point for consumers in Mexico and India.
Yet for all the talk about the lack of appeal for Red Delicious by U.S. consumers, there is still a segment of the customer base that will buy it, said Pepperl of Stemilt Growers.
"There are still a lot of traditionalists, people who buy food they grew up with," he said. "They have a hard time leaving it."