For about two years, the buildings that once housed Keeler's Medical Supply and Party Palace in Yakima stood vacant.
Now both are seeing activity.
The Party Palace building at 2011 W. Lincoln Ave. will soon be home to YUGM Thrift, a new thrift store operated by the Yakima Union Gospel Mission, the Yakima-based organization that offers housing and other programs.
The store will open Friday, said Justin Shewey, chief operations officer of Yakima Union Gospel Mission.
Party Palace closed in early 2017.
This is the second thrift store operated by the organization. The shelter has and will continue to operate The Olde Lighthouse Shoppe, a thrift and antique store at 15 S. Front St.
The two retail locations will give shoppers different experiences, Shewey said. The Olde Lighthouse Shoppe has several rooms where various antiques and gently used items are displayed. YUGM Thrift will have a larger retail area.
The new store will start taking donations of gently used clothing, home décor and other items starting Monday. The store will accept donations from 9 a.m. to 5 p.m in the days before the grand opening.
Once the store opens, YUGM Thrift's operating hours will be 9 a.m. to 7 p.m. Mondays through Fridays and 10 a.m. to 5 p.m. Saturdays.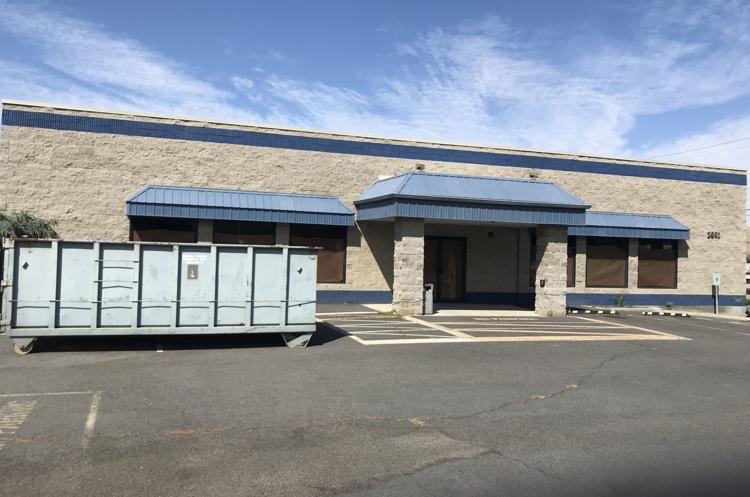 Hogback sees opportunity
Nearby, Hogback Development Co. has purchased the former Keeler's Medical Supply building at 2001 W. Lincoln Ave. Keeler's closed the shop in 2017 after filing for bankruptcy.
The company purchased the building from the Vetsch family, which owned Keeler's Medical Supply, earlier this month for $1.2 million, according to records from the Yakima County Assessor's Office.
Chris Waddle, Hogback's lead developer, said the purchase was an "opportunistic acquisition." He said he plans to modernize and upgrade the building before marketing the property to potential tenants.
Waddle also said he found a tenant for the former U.S. Bank building at 4106 W. Summitview Ave., but won't reveal its identity until early next year. Waddle did say that it was a non-national, non-food user, however.