MOXEE — Savvy market research, a palatable story, some government help and a little bit of luck have paid off at Bale Breaker Brewing Co.
The Moxee brewery is planning a major expansion after just two years in business, and at a time when small breweries are scrambling for capital to grow in the competitive craft beer industry.
"We're in the midst of planning out our expansion now, which kind of surprised us because we weren't planning to fill out this facility for probably five to seven years," said Kevin Quinn, who owns the business with his wife, Meghann, and her brother, Kevin Smith.
They have filed an environmental checklist with the city of Moxee for a 16,200-square-foot addition to make way for more and larger fermenting tanks, a faster and bigger canning line and increased dry and cold storage at the craft brewery, located on Birchfield Road near State Route 24.
The existing facility is about 11,000 square feet and houses the brewing equipment, office and taproom.
Employment is expected to double to roughly 20 people.
While the Bale Breaker owners say they haven't estimated a value for their project yet, they put in more than $1 million to get their current facility up and running. The construction value of the original building was $710,205 according to Moxee construction permits at the time.
The company has grown beyond its expectations.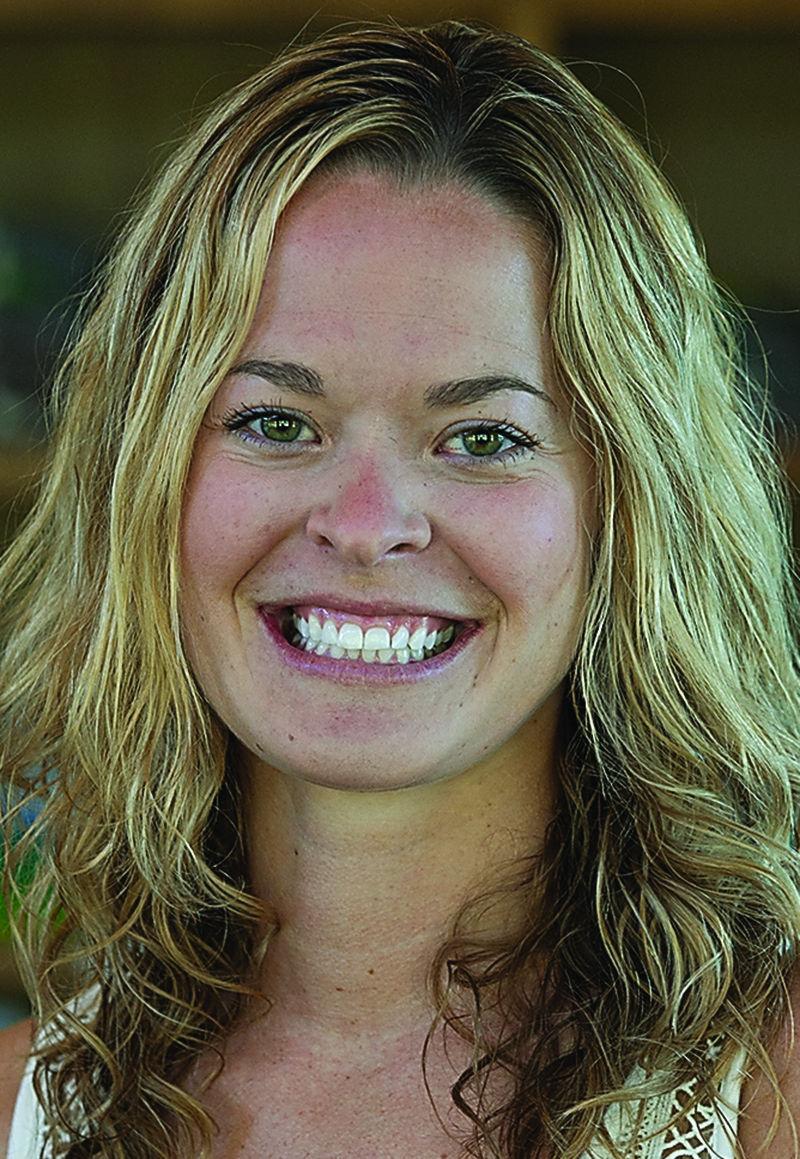 Revenue is growing faster than expenses, so profit margins are increasing, Meghann Quinn said, though she declined to share figures. The company brewed 7,000 barrels in 2014 and is on pace to brew 12,000 this year, selling to bars, restaurants and stores in Washington and northern Idaho. They even have a presence at Safeco Field in Seattle.
The family members credit their success to some fortuitous timing, mixed with savvy business decisions.
Before they started building in 2012, the company created a buzz for its product by brewing a keg or two at a time with homebrew equipment and selling it at festivals under a special state license. They also toured breweries in Colorado and California, making the decision to can their beer instead of bottle it, capitalizing on what they saw as a coming trend.
At the same time, grocery stores were just starting to localize some of their packaged product lines the way they had with produce in previous years.
One day, Bale Breaker's soon-to-be distributor paired the owners with an Albertson's buyer looking for an Eastern Washington canned beer to diversify and localize the chain's beverage aisles.
They hadn't even finished their brewery yet, but Albertson's set aside shelf space, one of the most coveted factors in the competitive but booming craft beer industry.
"We kind of came into the market at the right time," Meghann Quinn said.
Today, sales are about half–and-half cans for stores and kegs for restaurants, impressive for young breweries that normally skew more toward kegs, said Bart Watson, chief economist for the Brewers Association, a Boulder, Colo.-based group representing the craft beer industry.
Shelf space at stores is especially crucial in the Pacific Northwest, where restaurants and bars like to rotate taps to keep things fresh for their customers.
"The PNW has earned the moniker 'rotation nation' due to the high number of taps that frequently rotate," Watson said in an email.
Also, the allure of craft beer, by definition a market built on strong local followings, has reached retail chains, he said.
"One thing we've seen in recent years is increasing flexibility on the part of national chains to let local/regional managers choose more of the beer aisle — the goal being to balance the advantages of scale while still incorporating more local brands," Watson said.
Young beer consumers especially skew local, said Danelle Kosmal, vice president of beverage and alcohol practices for Nielsen Holdings N.V., a global information and measurement company in New York. More than half — 52 percent — of beer consumers ages 21-34 considered "local" an important purchasing factor, and they represent the highest segment of alcohol beverage consumers, according to a February survey by Nielsen.
Bale Breaker's owners also benefited from timing with other industries and public investment.
Over the past decade, economic development officials have been planning for growth along State Route 24 between Yakima and Moxee.
Upwards of $6 million in road improvements, the 2006 construction of the Ace Hardware Distribution Center and a 2012 annexation by the city of Moxee helped the young business, as did an $877,000 extension of a waterlines, paid for by the city with a mixture of grants and loans from Yakima County's Supporting Investments in Economic Diversification (SIED) funding.
"If we didn't get that water-line, we wouldn't have been able to build our brewery here," Kevin Quinn said.
The trio of owners, all members of a fourth-generation hop farming family that owns Loftus Ranches, say customers appreciate their story. Hop trellises surround the brewery on three sides, while photos of hops adorn most of the walls.
Connections in the hop industry may have helped them with ideas and information, but they insist they play on a level field with the Yakima area's other breweries.
Bank loans financed construction two years ago and will do the same for their expansion.
Also, the University of Washington-educated owners — the Quinns have business degrees — contract their hops through Hopunion of Yakima just like every other brewer, paying the same market rates, mostly because they lack the equipment to turn hop cones into pellets. However, they do choose only Loftus hops when they write their contracts.
Overall, their growth surprises even them, but they're happy with what's happening.
"I really wish I could fully understand why," Meghann Quinn said.