Many of us live a lifestyle that is determined by our income. Annette Ruckert and Robert Meichtry (known as Star) decided when they met 34 years ago that their income would be dictated by their chosen lifestyle.
Three children and years of world travel later, both are deeply content with their choices.
The Goldendale couple are both talented artists. Their main source of income is jewelry, but to call one of their pieces simply a necklace or a bracelet misses the part of their souls they put into every creation. From hand-etched Native American images, Bohemian glass beads, handmade Nepali brass inlay beads, and silver that is hand worked in a tiny Thai village, their business, Mystic Nomads Studio, turns out works of art that are showcased in high-end gift shops around the country.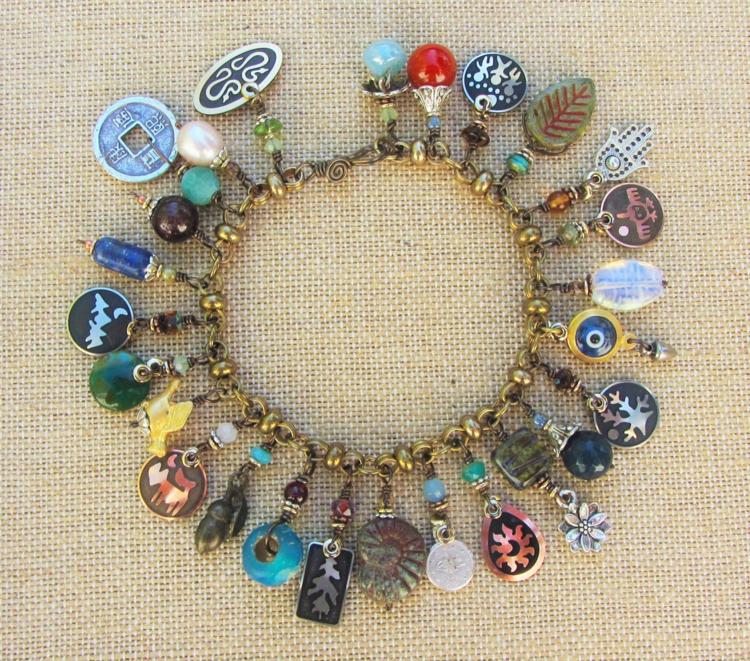 High-end describes the retail shops but not the family's habits. Both were living a simple life even before they met by chance in Boulder, Colorado, and set off together on a journey.
"In the early years we lived on a shoestring, traveling up and down the West Coast in a school bus and staying with friends," Meichtry said. "We were gypsies, selling our art. We have tried to live simply and we have always been able to pay our bills and live quite well on what we make."
They worked the Berkley, California, swap meets, eventually moved on to the Eugene, Oregon, Saturday market, and then craft fairs along the Columbia Gorge. The couple's love of outdoors and hiking eventually led them to a remote and tranquil site 15 miles west of Goldendale, and in 1989 they bought 48 acres complete with a 2,500-square-foot-home and views of the Gorge.
For years, the site was home base where Ruckert and Meichtry raised the kids and traveled, in good weather and foul, to Portland every weekend to sell their handiwork. In 2005 they purchased a home in town and have workshops at both where they do metal fabricating, casting, embossing, and acid etching, often using recycled or reclaimed items. Travel has always been a priority for the family and is one reason they home-schooled Forest, Sierra, and Maya until at least high school.
"It allowed us the freedom to spend a month exploring in the Northwest and California and then one or two months internationally," said 56-year-old Ruckert. "Once a year we return to my hometown of Cologne, Germany. As a child, we would read books on travel and then spend six weeks a year traveling around Europe."
"That is how we became international travelers," Meichtry said. "Winters are cold in Germany so we began going to southern Spain, which is inexpensive and tropical for our winter month with Annette's mom. A trip to Turkey one year was really our first experience getting in touch with a different religion and culture. We had a wonderful experience."
The couple try to include business with their travel when possible. Recent years have found them not only in Europe, but also in Southeast Asia and the fall months in the American Southwest.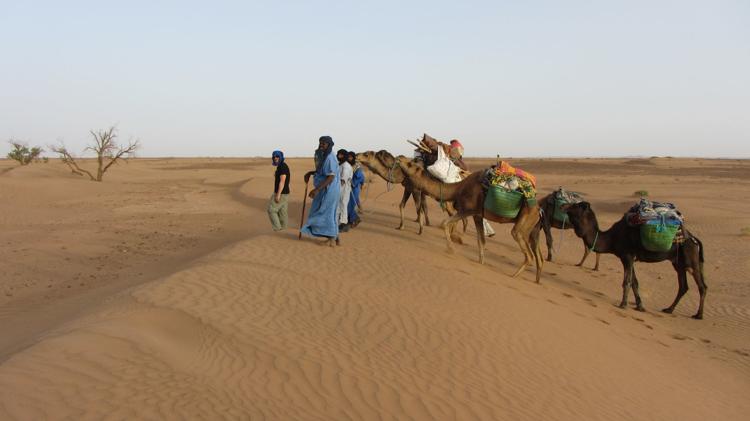 The self-labeled adventure budget travelers usually travel by bus or train and eat local, including street food. They advise that making friends in a country is the best way to view authentic culture. Those friendships have led to exotic adventures and to the founding of their international charity work.
Active in local civic groups, it was natural to answer the calls for help that arose on their travels. At times they buy components directly from a source, such as silverworks from hill tribe artists in Thailand. When purchasing jewelry, the couple returns a percentage of the profit from to charitable efforts.
Besides the original Mystic Nomads jewelry and pieces that include imported elements, some of their wares are wholly made elsewhere, like the Bali brass hoop earrings posted in late April to their new Etsy store, MysticNomadsNW.
"We are developing a charity that will help us put money back into third world villages," Meichtry explained.
The couple already does that through a friend who runs a school in Cambodia. And in late winter they set off on a return trip to Nepal, this time carrying three laptop computers and huge bags of school supplies that friends helped purchase.
"Folks found out we were returning to take school supplies to Nepal and kept asking how they could donate," Ruckert said.
Weeks into the trip, after leaving the computers and supplies with Sherpa families at six village schools, the adventurers continued their trek towards Mount Everest with 23-year-old daughter Sierra. Upon finally reaching a point with cellphone service, they were stunned to learn of a world turned on its ear by a pandemic — the new coronavirus.
"The state department issued a level four warning and countries were closing their borders," Meichtry said. "Riding it out in a country with limited medical facilities where we don't speak the language was not a good idea."
Their main source of income — sales of Mystic Nomad jewelry from March to September — had abruptly dried up as well, with the closure of most businesses in the United States. After making their way quickly back down the mountains, they found shelter in a monastery and were finally allowed to board a flight out of Kathmandu along with 300 other Americans. Their evacuation to Washington, D.C., still left them with a journey of thousands of miles to get home, where they quarantined for two weeks.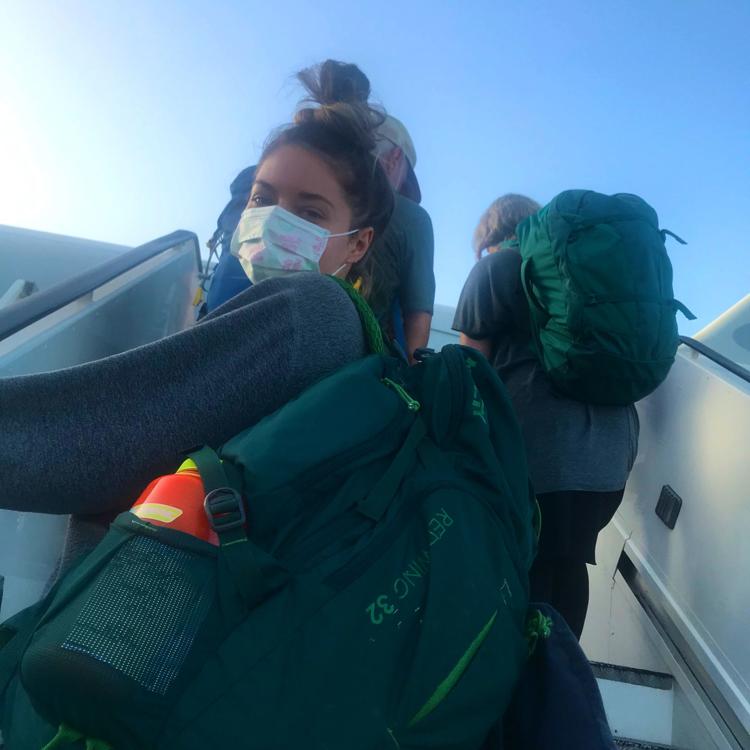 The situation prompted them to spend time rethinking their business model.
"Our kids have been working to help us get a website going so we can offer our jewelry for sale and continue with the relief projects," Ruckert said.
For now, friends follow their adventures on Facebook, such as the posts from the Himalayas where, as always, they traveled without porters or guides and stayed in inexpensive "lodges," aka huts.
"We do lots of hiking and climbing, learning about world cultures," 63-year-old Meichtry explained. "For the cost of calories and the shoes on your feet you can have remarkable experiences."
This pair of former political science and philosophy students now use their lifelong exploration of the natural world to give others the opportunity to take home a piece of nature, whether it be from Glacier National Park or Bangkok. Or a piece that includes symbols and images of cultures from people all over the world — people that Ruckert and Meichtry have found to be just like us.
"People around the world are the same. They have the same dreams and aspirations," said Ruckert. "With our art, we are able to tell the stories of our travels and the amazing people we meet."
A piece of that art might include natural pearls, a piece of fossil, or even vintage glass from New York. And it's made not far from here by a couple of mystic nomads.