Telling your own story is one thing.
Getting others — from a different country, in a different language — to tell theirs, while still honoring their intent, is trickier.
Rosie McFarland, who is 23, has set out to do just that, staying true to others' voices so we can see their lives in a multidimensional way.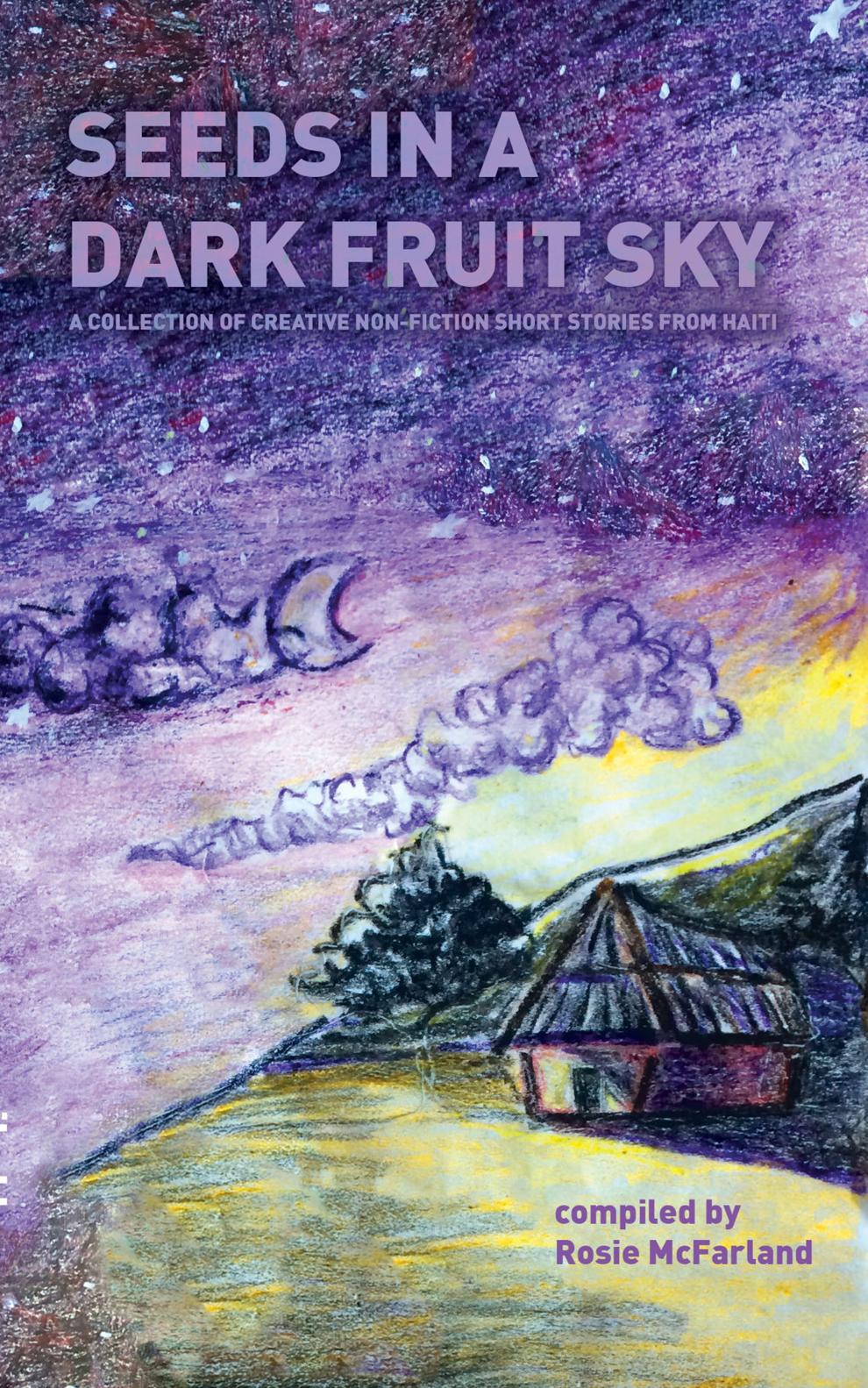 McFarland, who grew up in Cowiche, is writing a book that compiles stories told to her by young people in Haiti. The stories range from memories of early childhood and holiday celebrations to recollections of ancestors. Some stories brim with happiness; others contain dark elements. But all are a slice of contemporary life in Haiti, in all of its intricacies and variations.
"I like to think of it as a Polaroid snapshot of how real life looks like there," McFarland said.
When finished, "Seeds in a Dark Fruit Sky" will tell about 50 stories, related by 30 different people.
"I'm very proud of the project," she said. "I think it can be amazing."
McFarland traveled to Haiti twice last year, most recently spending six weeks in November and December as a missionary in training at the Haiti Bible Mission in Jérémie, Haiti, an isolated area about 120 miles west of the capital, Port-au-Prince. The nondenominational, nonprofit mission operates a school, houses youngsters, hosts teams from visiting churches and trains people for the ministry.
McFarland's first trip to the mission in April 2014, a few weeks before graduating from Whitworth University, was with a group from her parents' church in Moses Lake, where her father, Curt, is associate pastor. He served in a similar capacity at First Presbyterian Church (now called Grace of Christ) in Yakima for 15 years, beginning in 1995. Kathaleen McFarland, Rosie's mother, taught school in Union Gap and Naches.
They asked their daughter to accompany their group to Haiti as a videographer. When mission workers asked her to return, she worked to raise money for travel, figuring she could use her skills as an English major to chronicle the first-person experiences of youngsters and young adults.
"I was a little nervous that staying in a Christian mission might limit the creativity because I didn't want all the stories to be about conversions," she said. "I wanted this collection to be about everyday life and, yes, some are Christian-themed but more are vignettes from daily life," she said in a telephone interview from Orange County, Calif., where she's writing the stories between working in a grocery store and doing volunteer tasks in the film industry.
The Haitian stories range from 250 to 2,000 words; one describes how a mother walked seven hours to get her children to a doctor, another talks about being abandoned, a third describes a riot in a village.
But other depictions are filled with cheerful anecdotes about riding bicycles, getting new shoes, playing with cousins.
One storyteller is Pepe, a 21-year-old who was able to go to school for the first time this year; he talks about playing a trick on his younger siblings.
"Going in, I knew I wanted to give people a voice," McFarland said. "They always surprised me, and I was always overwhelmed by their honesty, and the heartache and joys they shared."
Her parents have been awed by the scope of what she's doing. "Rosie tends to take on big projects, and it's so wonderful to see the enthusiasm and desire she has to reach into the world with compassion," Curt McFarland said.
Rosie McFarland paid careful attention to gathering the stories in an accurate way. Although she says she's fairly conversant in Creole, she used translators for precision and recorded each interview. Now, as she transforms the anecdotes into written form, she sends them back to be read to the storyteller to see if any changes are needed. The idea is to do justice to the intent.
"Because I'm obviously a white woman, trying to share a Haitian's voice is a touchy 

thing. I wanted them to understand that I was taking precautions to tell their stories as honestly and transparently as I can."
In the writing, she's employing creative nonfiction to present the stories factually, yet in a dramatic, literary style. The title is a case in point: One boy talked about hiding outside at night, looking up at the stars. Listening to his description, McFarland asked if it was like looking at seeds in a dark fruit sky, which he thought was apt.
One topic that isn't prominently featured is the devastating 2010 Haitian earthquake. "I kind of avoided the earthquake because I wanted to tell stories that Americans may not have heard about everyday life, not just the big newsworthy events," she said.
To print and ship books, as well as pay an editor, designer, illustrator and translators, McFarland is raising funds on Kickstarter, a crowdfunding website.
Her goal was $3,000, and as of midweek she had raised more than $5,000; the additional means more free books for Haiti.
"It's a bare-bones budget," she said. "People are doing it mainly because they believe in the project, not to make a living."
Anticipating the book will be about 250 pages, with stories in Creole on one page and English on the facing page, she intends to finish by summer's end, then submit it to publishers. She's completed 20 of the 50 stories.
If the book turns a profit, she's determined that 25 percent of that will go to the mission school, 25 percent to contributors and 50 percent to fund a trip back to Haiti, where she hopes to begin a new project, perhaps a children's book and documentary.
After that, she's hoping to land a job as a film script supervisor in Hollywood.
Now, however, "Seeds in a Dark Fruit Sky" is her focus. She envisions the book will show Haiti as a country filled with multifaceted individuals, all with intricate stories.
"I see Haiti as a beautiful and complex, not just as a poverty striken, earthquake-riddled, country."
It's more complicated than that, she says.
"I want to do right by the stories and the people telling them," she adds. "I want to be sure the stories are accurate and honest and full and rich."