An air quality alert is in effect for the Yakima area through 11 a.m. Monday.
Air quality will reach unhealthy levels throughout the region because of smoke from fires in Washington, combined with smoke moving in from Oregon and California, according to the state Department of Ecology and the National Weather Service.
Unhealthy air quality means everyone, especially sensitive groups, should limit time outside and avoid strenuous activity.
Haze is expected to settle into the Yakima Valley Thursday evening, with more smoke from wildfires to follow.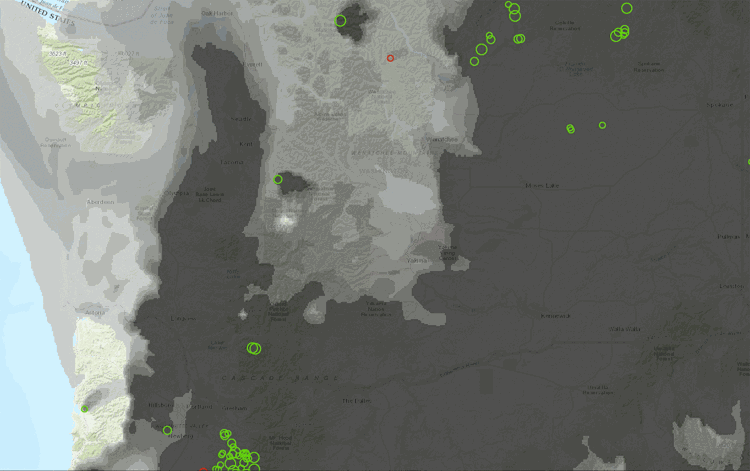 By sunrise Friday morning, patches of smoke should thicken, creating more substantial blankets of smoke locally and bad air quality to last through the weekend, said Ann Adams, an assistant meteorologist for the National Weather Service in Pendleton, Ore.
Adams said some of the smoke will be carried with winds from the northwest that will push smoke from Oregon and southwest Washington over the Cascades.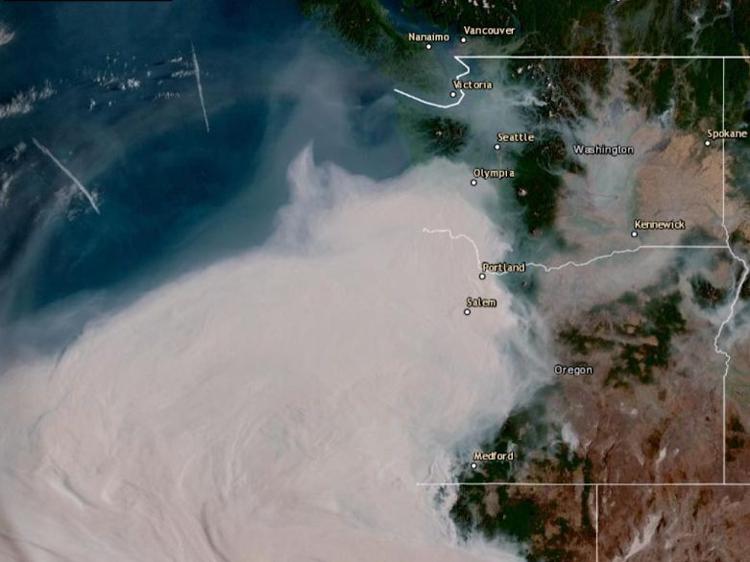 The Big Hollow Fire in the Gifford Pinchot National Forest in southwest Washington, for example, which was first reported Tuesday morning, is "putting out a lot of smoke," she said, which could contribute to Yakima Valley smoke in coming days.
While winds will pull smoke into the valley, Adams said the winds will then "shut off," allowing the smoke to linger through Monday morning. That afternoon, a new weather system is expected to move in, scattering the smoke. There's a chance of rain in the afternoon, which would further clear the air.
"That should scour or push out a lot of the smoke and haze, and hopefully put some rain down, much needed rain to help put out some fires," said Adams.
For more information on smoke in Washington state, go to https://wasmoke.blogspot.com/.