Yakima County set a COVID-19 record on Thursday with 412 new cases, the most in a single day since the pandemic began in March 2020.
Of the total, 120 cases were among those younger than 19, local health officials said.
The Yakima Health District reported 314 new cases on Friday, along with 15 deaths over the past four days.
Yakima Valley Memorial Hospital remains full, Chief Medical Officer Dr. Marty Brueggemann said. The hospital's intensive care unit hit capacity last week. Patients are now being held in other available beds, but those are in dwindling supply as well.
"It's really a lot like battlefield medicine at this point," Brueggemann said.
The county had a two-week case rate of 1,016 per every 100,000 people as of Thursday. At peak, that number was 1,167 per 100,000 from Dec. 28-Jan. 10. The health district said the county is on track to surpass that this weekend.
Health district staff said Friday 90% of recent cases and hospitalizations are among those who aren't vaccinated.
Fighting the surge
As of Friday morning, there were 50 COVID-positive patients at Memorial, Brueggemann said. Six of those patients were on ventilators. The hospital had 222 patients total.
While most of the hospital's COVID patients are unvaccinated, they have seen some breakthrough cases, Brueggemann said. He said most of those patients are older with underlying health conditions.
"I think sometimes there's a false sense of security once you're vaccinated and although you're greatly protected compared to not being vaccinated, you're not immune," Brueggemann said.
The hospital is operating under "contingency capacity conditions," Brueggemann said. Non-typical spaces are being used for patients and some qualified staff are being taken off their normal duties and reassigned to care for patients.
The hospital is still facing staffing shortages. As of Friday, 75 staff members were out due to COVID exposure or contraction, Brueggemann said.
Ambulatory staff have been redeployed to help fill in some of the critical care staffing holes, he said. Hospital leaders are also taking note of each staff members' history, looking for people who have experience in patient care.
"We're taking inventory so we can redeploy them if needed into the clinical spaces," Brueggemann said.
Brueggemann said that conversations with local health partners revealed that health care facilities area-wide are facing these same issues with staffing and high patient volumes.
To free up space, Memorial moved its outpatient infusion care center to North Star Lodge, which already had an infusion center, Brueggemann said.
At Astria Health hospitals in Toppenish and Sunnyside, 30% to 50% of patients are COVID positive daily, Astria spokesperson Mike Paoli said in an email.
The hospitals are unlikely to enter crisis staffing mode any time soon, Paoli said. That would include shutting down clinical patient services to address inpatient needs. The hospitals supplement their staff with traveling nurses.
Paoli said anyone in need of treatment should not hesitate to come in.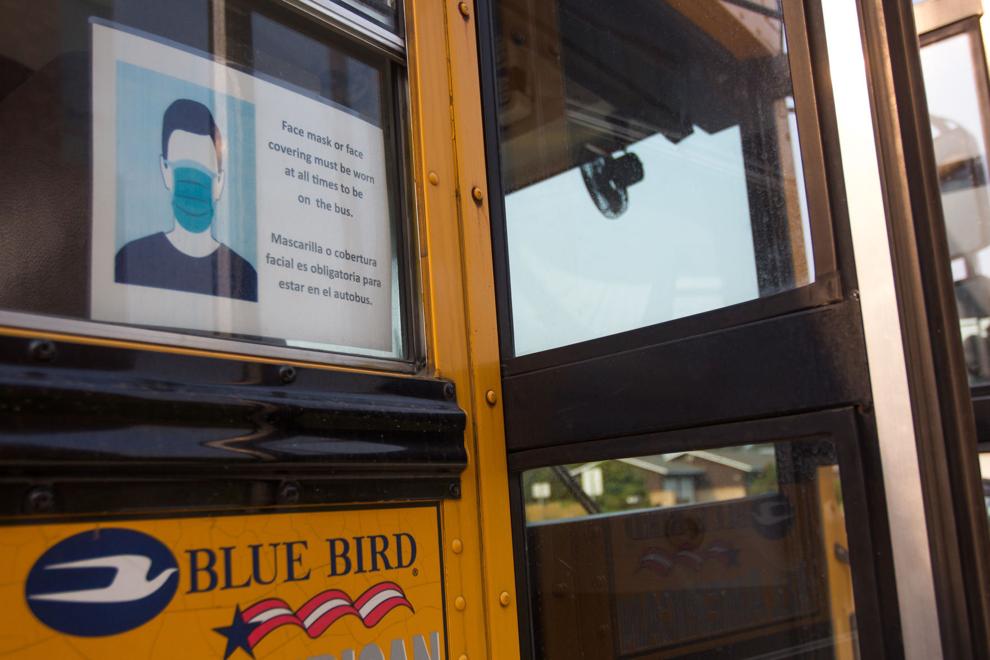 COVID and kids
The Yakima School District closed its first classroom of the school year due to COVID cases Friday. Eighteen students in an early childhood education and assistance program class were instructed to remain home after one student in the class tested positive, district Superintendent Trevor Greene said.
The class will remain in remote learning, with the teacher instructing virtually from home until Sept. 10, Greene said. The classroom will go through an extensive sanitization process before students return.
He said that additional class closures are "absolutely" likely in the coming days.
"It would not take much for a classroom to close, it would not take much for a building to close," Greene said. "We are committed to striving to keep facilities open."
He said a districtwide return to remote learning was unlikely unless every area had positive cases.
The district has been back in person for eight days as of Friday. As of Thursday, members of its COVID-19 response team had conducted 584 contact tracing investigation of students and staff, district chief communications officer Kirsten Fitterer said.
The district estimates 225 students and 48 staff members will be absent on Tuesday for COVID-related reasons, she said.
Greene said that the pandemic also put a strain on staffing numbers. Some staff are being repurposed to fill in for teachers and keep classes running, and the number of substitute teachers is limited.
Brueggemann said that a rise in cases in children could have implications on the general workforce as well, with parents having to stay home to care for sick kids.
Greene said that while students and staff are adhering to protocols, like wearing masks, the district cannot keep its campuses open without community cooperation. He also advised community members to get vaccinated.
Vaccines are free for those 12 and up and available at pharmacies, clinics and other locations around town. Two mobile teams are giving 50-100 vaccines a day, according to the health district.
Potential relief
State trends showed at least one promising sign this week.
At a Washington State Department of Health COVID briefing Thursday, state epidemiologist Dr. Scott Lindquist said that the curve of new cases is plateauing statewide. That doesn't mean hospitalizations are leveling off, though.
"The concern though is this plateau in cases usually precedes the hospitalization plateau by one to two weeks," Lindquist said. "So that means we've got at least — at best case scenario — one to two weeks of increased hospitalizations and that's exactly what we're seeing. We're seeing hospitalization rates at numbers we have never seen before."
Lindquist said even with the surge in cases and hospitalizations, deaths in the state have remained stable.
Brueggemann advised the community to stay safe this Labor Day weekend. He emphasized the importance of mask wearing in public spaces and urged people to move gatherings outdoors.
"We do know historically that the holiday weekends lead to surges," he said.