There's more to wine than red, white and rosé.
We're fortunate to live in the Yakima Valley for many reasons, wineries and vineyards being two.
Wineries and tasting rooms are often in or near vineyards. It's not uncommon to see vineyard workers nearby if you visit a winery.
Winemakers can be found behind the bar, pouring wine tasting flights while in between moving barrels of wine, filling vats or monitoring the fermentation process.
And you can rub shoulders with some of them June 18-19 during Vineyard to Vintner Weekend. Participating wineries will offer several opportunities to learn about the winemaking process.
Rattlesnake Hills AVA
American Viticultural Areas, known as AVAs, are designated wine grape growing regions in the United States as regulated by the Alcohol and Tobacco Tax and Trade Bureau.
To be a recognized AVA, a petition must be filed with the bureau that includes defined boundaries, land formations, soils, climates, and historic and current support for the region's name.
The Rattlesnake Hills AVA was established in 2006 and is made up of 1,807 acres of vineyards in Yakima County.
"Encompassing an expanse of hills running east to west along the northern point of the Yakima River and south of Moxee Valley," according to The Rattlesnake Hills Wine Trail website. "The Rattlesnake Hills AVA lies within both the established Columbia Valley and Yakima Valley appellations."
The Rattlesnake Hills AVA is made up of nearly 20 wineries and 29 vineyards, where several different types of red and white wine grapes are grown.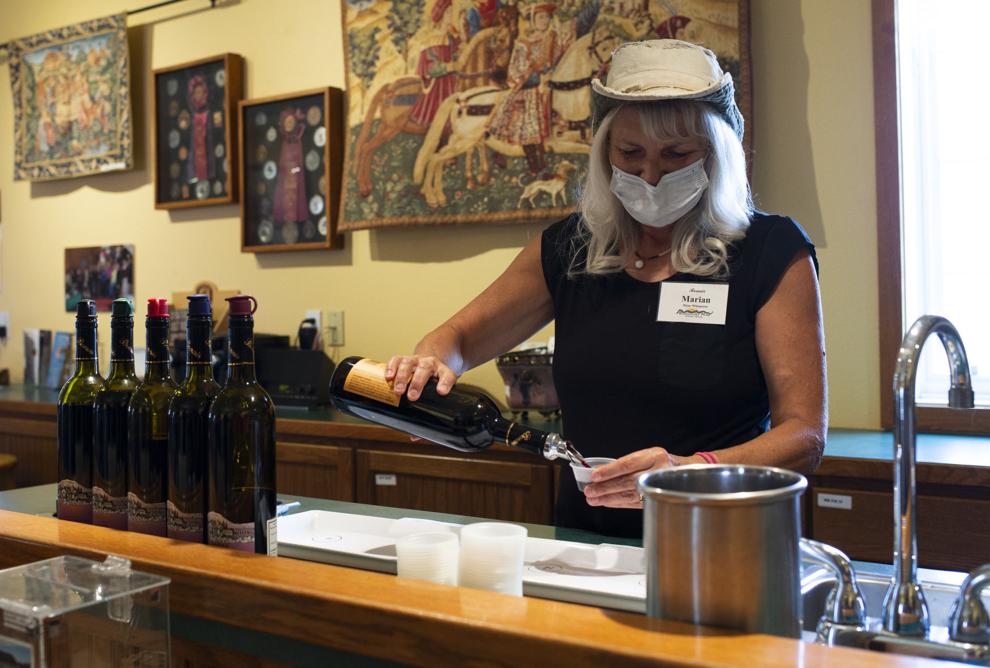 Bonair Winery
Bonair Winery is at 500 S. Bonair Road in Zillah. Owner Gail Puryear was the author of the Rattlesnake Hills AVA petition.
At 10 a.m. and 2 p.m. June 18 and 10 a.m. June 19, Puryear will host a gathering at Morrison Vineyard, the oldest in the Rattlesnake Hills. Attendees can learn about the Rattlesnake Hills AVA while enjoying views of the Valley and Cascade Range.
There is no charge and participants will be taught about ancient lava flows, desert ecology and the geology of the Rattlesnake Hills.
Dineen Vineyards
You can also join the owner and the winemaker of Dineen Vineyards, 2980 Gilbert Road in Zillah, at 2 p.m. June 18 and 19 as part of Vineyard to Vintner.
Marissa Dineen, owner and vintner, and David Rodriguez, winemaker and viticulturalist, will treat visitors to wines next to the vines where the grapes were grown.
The tour will touch on sustainable winegrowing practices and how Dineen Vineyards uses technology to grow high-quality grapes.
Tickets cost $30, or $20 for club members, and can be purchased at https://bit.ly/YH-Rdineen.
Hyatt Winery
Hyatt Winery is at 2020 Gilbert Road in Zillah.
During the Vineyard to Vintner weekend, visitors are invited to take a tour of the vineyards. After the tour, you can make your own red blend wine with the winemaker to take home.
Paradisos del Sol Winery and Organic VineyardVisitors at Paradisos del Sol Winery, 3230 Highland Drive in Zillah, will be given a guided vineyard tour by winegrower Paul Vandenberg.
Tours will take place at 9 and 11 a.m. June 18-19.
Paradisos del Sol Winery and Organic Vineyard is an organic, no-pesticide vineyard. Vandenberg will speak about his time as a winemaker, vineyard manager and the 39 vintages that have been produced at Paradisos del Sol Winery.
Tanjuli Winery
An "Ask the Winemaker" event is planned from 11 a.m. to 5 p.m. June 18 at Tanjuli Winery, 209 N. Bonair Road in Zillah.
Tom Campbell has been a part of the Washington wine scene for 41 years. He will be on hand in the tasting room to answer your questions about winemaking, grape growing and the early history of wines in Washington.
VanArnam Vineyards
At 1 p.m. June 18-19, you can tour VanArnam Vineyards, 1305 Gilbert Road in Zillah, with winemaker Branden Seymour.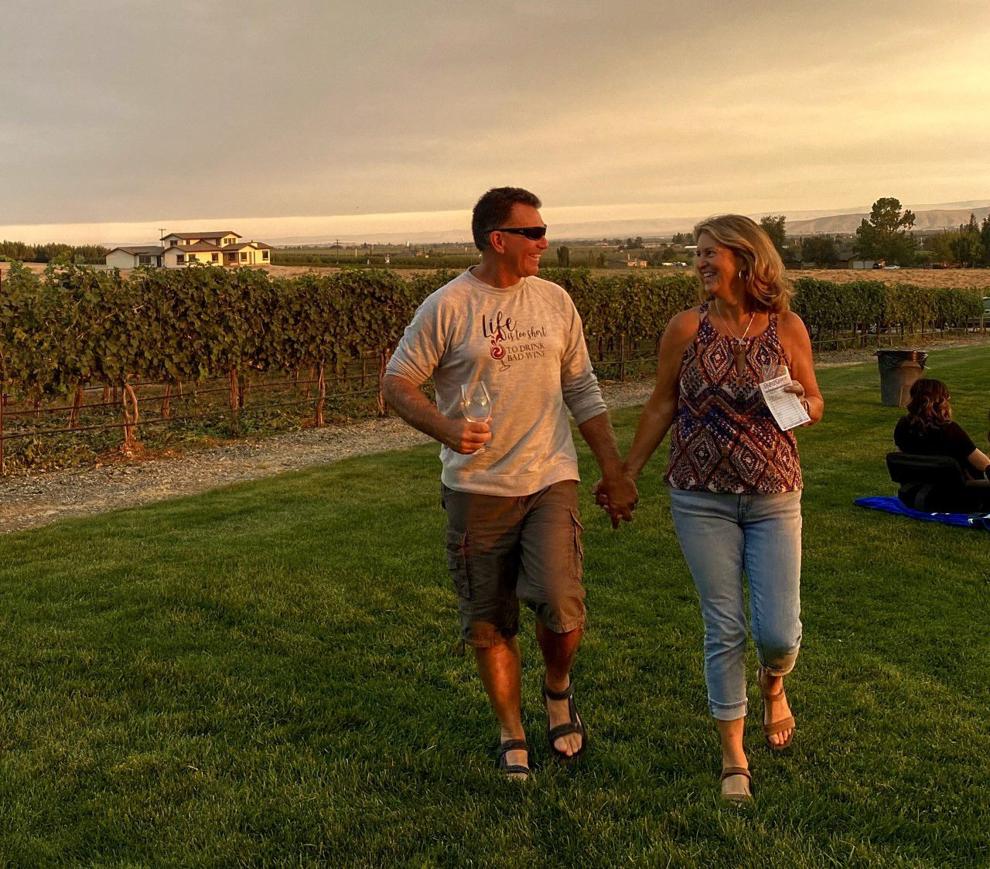 Seymour will lead a tour of the vineyard and the barrel room, where attendees can taste wine straight from the barrel.
Tickets cost $20 and can be purchased at https://bit.ly/3NUsB6f.
Two Mountain Winery
Owner and vineyard manager Patrick Rawn will lead guests on a tour of the vineyard at Two Mountain Winery, 2151 Cheyne Road in Zillah.
At 11 a.m. June 18-19, visitors will meet at the tasting room to check in. Contact susie@twomountainwinery.com with any questions.
Two Mountain is also celebrating its 20th anniversary during Vineyard to Vintner.
On June 18, at noon and 2:30, join brothers Matthew and Patrick Rawn for hand-picked pours and tales of wine farm life. Visitors can ask owner Matt Rawn questions about winegrowing and making.
The Founders tasting costs $30 per person; tickets can be purchased at https://bit.ly/3Q5Syl6.