Bees are buzzing. Blossom petals are floating in the breeze, dotting the ground. Squirrels scamper between trees, searching the nut grove for edible treasures.
A flock of geese congregate around a pond while a turtle soaks up sun rays. Water babbles in another pond, surrounded by a wisteria gateway. The waterfall is audible from the nearby tea house and pagoda.
It all sounds foreign or like a big city park but it's here, in Yakima.
The Yakima Area Arboretum, 1401 Arboretum Drive, is on 46 acres of land. It's an urban green space located along the west side of the Yakima River, comprised of garden displays, tree collections and natural settings.
"What people don't realize is just how robust of a place it is. We are at the core a tree museum; we have a curated collection of trees and plants; some are native and a lot aren't. We have display gardens like the Japanese garden," said Colleen Adams-Schuppe, executive director of the arboretum.
The arboretum was established in 1967 by the Central District of the Washington State Federation of Garden Clubs.
As a nonprofit organization, the arboretum is supported by members and supporters. It is maintained by staff and volunteers.
The Jewett Interpretive Center was built in 1992, a gift from Don and Helen Jewett. It includes a courtyard, gift shop, Heritage of Trees display, meeting rooms, kitchen, restrooms and staff offices. Informational displays can be found inside as well.
"We have a venue rental business; tons of people get married here every year. We have a lot of celebrations of life and business meetings. We also have a whole slew of events and classes," said Adams-Schuppe.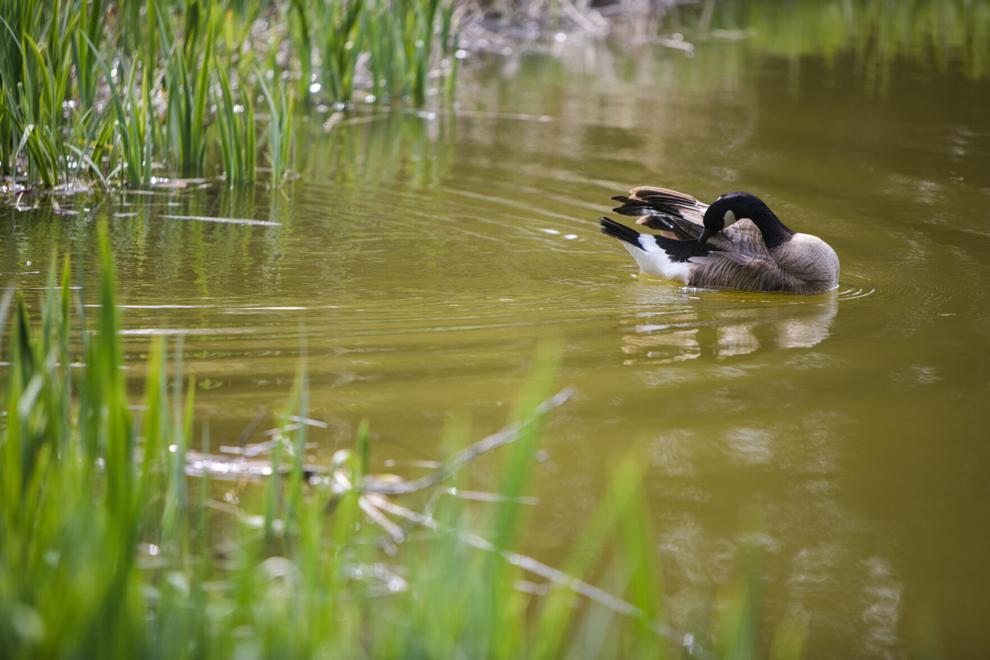 The Yakima Area Arboretum educates adults and children through different classes and events. Most recently, a four-course landscaping class was offered.
"We have a mushroom class and learning hunt for mushrooms safely coming up. We have pruning classes. We also have a whole preschool year-round called Soul Shine for 3- and 4-year-olds. We do that Monday through Thursday from 9 a.m. to 1 p.m.," said Adams-Schuppe.
Kids' nature nights occur monthly for ages 5 to 12. They last from 5-9 p.m. and include science, games, arts and crafts, night hikes, dinner and a movie.
"We also have a very popular summer nature day camp for children from about first grade into middle school. It's pretty active. We have a lot of repeat kids who will do multiple weeks and return year after year. They might become volunteers for a little bit and then we might hire them for camp staff. It's nice to see that progression," said Adams-Schuppe.
Adams-Schuppe enjoys watching the change of seasons at the arboretum.
"If you visit here regularly enough, you can see that every time you come, there's something a little different. You're able to have a front row seat to that. It's pretty amazing to watch nature at work and just be in touch with the seasons, being in tune with nature. Watching nature play out in front of you is one of the greatest things I think about the arboretum," she said.